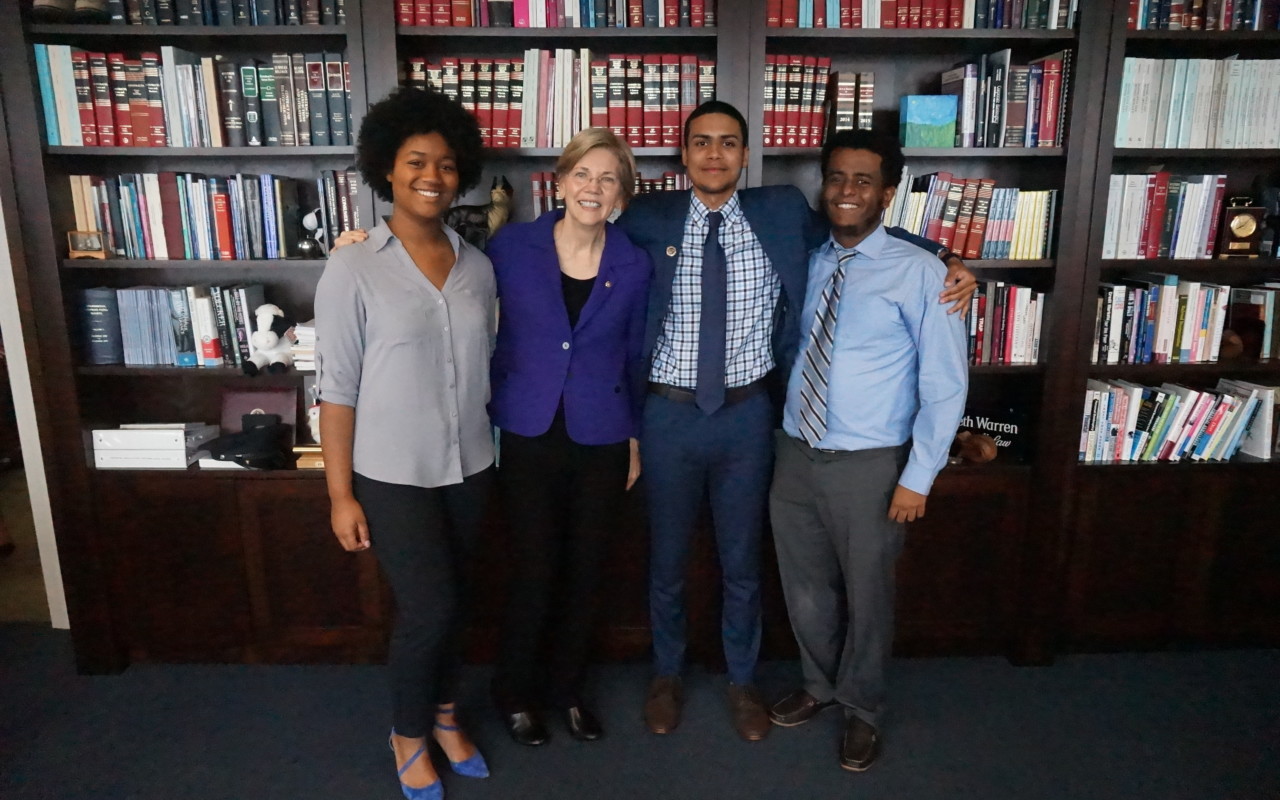 Become a Career Partner
Hire Posse Scholars and alumni
Preparing Scholars to excel in the workforce
Posse's primary aim is to train the leaders of tomorrow.
The Career Program provides Posse Scholars with the tools and opportunities to secure the most competitive internships and leadership-track jobs in a variety of industries. In order to achieve this, Posse partners with exceptional companies and organizations worldwide and establishes affiliations with top graduate and professional schools.
The Career Program has five core components:
Internships
Career Development Workshops
Career Coaching
Graduate + Fellowship Program
The Alumni Network
Career Program components
Internships
Posse partners with top companies and organizations to provide meaningful internship opportunities to Scholars. These internships, which typically include access to mentors and senior leadership, are essential to Scholars' professional development.
With more than 250 partners, the Career Program is a powerful way for industry-leading companies and organizations to make a significant contribution to the development of tomorrow's leaders.
Internship resource:
"The Posse Foundation does a terrific job helping students succeed in college and launch their careers."

Senator Elizabeth Warren, Posse Career Program partner
Career Development Workshops
These workshops educate Scholars about potential careers and provide them with critical professional development.
Often run in collaboration with Career Partners, these workshops may feature panels with professionals from various industries or may focus on skill-building such as resume writing and interviewing. Workshops are offered during the Pre-Collegiate Training program, summer and winter breaks, and the campus visit each fall.
Career Coaching
Career Coaching provides Scholars and alumni the opportunity to receive personalized career guidance from accomplished professionals.
Carefully selected and trained, career coaches offer critical support to Scholars and alumni as they transition from being leaders on campus to being leaders in the workforce. This support is tailored to the needs and interests of the Scholar or alum, and can include career exploration, resume writing, interview preparation, networking and other assistance.
Graduate + Fellowships Program
Posse identifies and supports Scholars and alumni interested in applying for competitive national awards and graduate and professional degrees from top-tier institutions. The programs connect Scholars and alumni with industry leaders and fellowship recipients to provide comprehensive advising and assistance. The Posse graduate and fellowship programs connect Scholars and alumni to institutions that match their considerable potential.
The Alumni Network
Posse alumni remain connected to each other and actively engaged with The Posse Foundation as they become leaders in the workforce.
Posse alumni are doctors, teachers, engineers, graduate students, lawyers, social workers and bankers.
Posse engages its alumni in the following ways:
Featured Posse stories
Middlebury Posse 2

Vanderbilt Posse 1