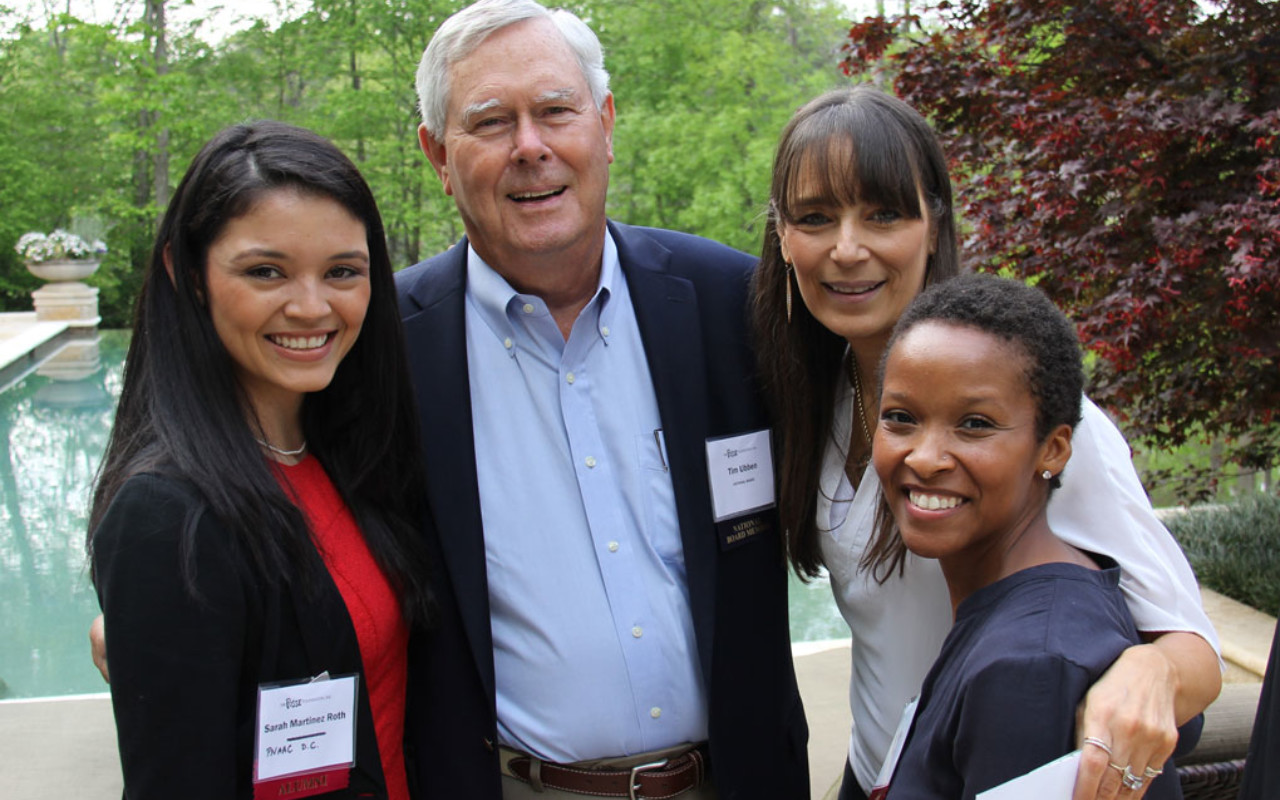 Posse National Alumni Advisory Council
Alumni Giving
Invest in future generations of Posse Scholars.
Posse National Alumni Advisory Council
"PNAAC is hugely helpful. They ground the board discussions in actual lived experience."

Tamara Wilds Lawson, Posse D.C. Director.
The Posse National Alumni Advisory Council works to build lifelong relationships between Scholars, alumni and the Foundation by providing leadership and professional development opportunities and encouraging philanthropy, leadership, and networking within the alumni community. PNAAC is a non-governing body, and each year comprises alumni representatives from all Posse sites.
Representatives serve as members of their local Posse advisory boards and contribute to the development of an annual strategic plan for alumni initiatives. PNAAC will create local and national opportunities for collaboration and networking.
2018
PNAAC

representatives
Posse Atlanta

Miriam Huppert, Bard College Posse 1 (Atlanta)
Victoria Wilson, Boston University Posse 3 (Atlanta)

Posse Bay Area

Dotun Odewale, Bucknell University Posse 3 (Boston)
Rasheed Mitchell, Connecticut College Posse 1 (Bay Area)

Posse Boston

Sabrina Debrose, Hamilton College Posse 1 (Miami)
Kidus Mezgebu, Denison University Posse 4 (Boston)

Posse Chicago

Laura Garciduenas, Connecticut College Posse 2 (Chicago)
Richie Marrero, University of Wisconsin-Madison Posse 2 (Chicago)
Posse

D.C.

Odinakachi Anyanwu, Bucknell University Posse 1 (D.C.)
Sarah Martinez Roth, Colby College Posse 6 (New York)

Posse Houston

Andrea Gomez, University of Texas at Austin Posse 1 (Houston)
Jazmin Lesane, DePauw University Posse 17 (New York)

Posse Los Angeles

Jamal Matthews, University of Wisconsin-Madison Posse 8 (Los Angeles)

Posse Miami

Ana Cesar, Mount Holyoke Posse 1 (Miami)
Jessica Moulite, Hamilton College Posse 1 (Miami)

Posse New Orleans

Efren Lopez, Tulane University Posse 2 (Los Angeles)
Tayler Butler, Bard College Posse 2 (New Orleans)

Posse New York

Deshawn Ealey, Wheaton College Posse 8 (New York)
Antoinette Rangel, Middlebury College Posse 7 (New York)
To connect with your PNAAC reps and other brilliant Posse alumni, log on to your Posse Portal and use the Posse Alumni Directory.
Featured Posse stories
Middlebury Posse 13

Brandeis STEM Posse 1