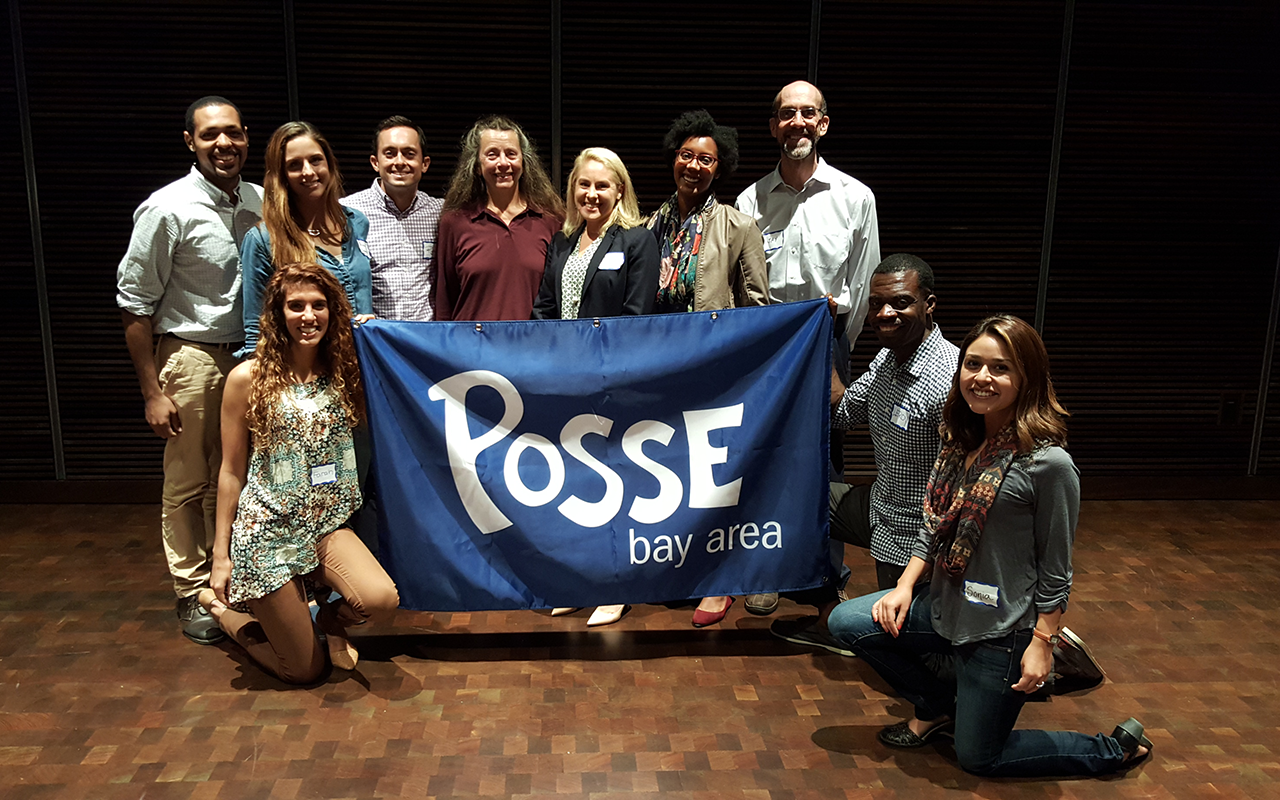 Donate
Looking to support Posse Scholars?
Posse is always looking for volunteers. If you are excited about what we do and want to get involved, we offer different volunteer opportunities for people interested in working directly with Scholars or supporting general operations at the organization.
Writing Coach (winter)
Writing coaches work with Posse Scholars during their senior year of high school to help them transition from high school- to college-level writing during the Pre-Collegiate Training Program. Individuals with experience teaching writing and working with young people are preferred.
Resume Coach (spring)
Each spring, resume coaches provide one-on-one support to approximately 10 Scholars aided by Posse's Career Program managers.
Dynamic Assessment Process Observer (fall)
Help us recruit new Scholars during the fall Dynamic Assessment Process.
Career Coach (year-round)
Each year industry-leading professionals will be identified to serve as volunteer coaches to Scholars and alumni as they go on to secure competitive and career-enhancing internships, fellowships, jobs and graduate/professional school opportunities. Coaching includes job shadowing, support with fellowship and graduate school applications, conversational meetings over coffee or lunch, connect Scholar/s to resources, etc.
General Volunteer Support (year-round)
Posse is always seeking individuals willing to provide general support for our fundraising, career and day-to-day operations.
Please note that Posse's volunteer opportunities require that you live in or close to one of the cities where we have sites. Volunteer positions are also not guaranteed. Send an email to the Posse site nearest you indicating:
How you found out about Posse
Which volunteer opportunity you're interested in
Your full mailing address (with City, State, Zip)
Phone number at which you can be easily reached