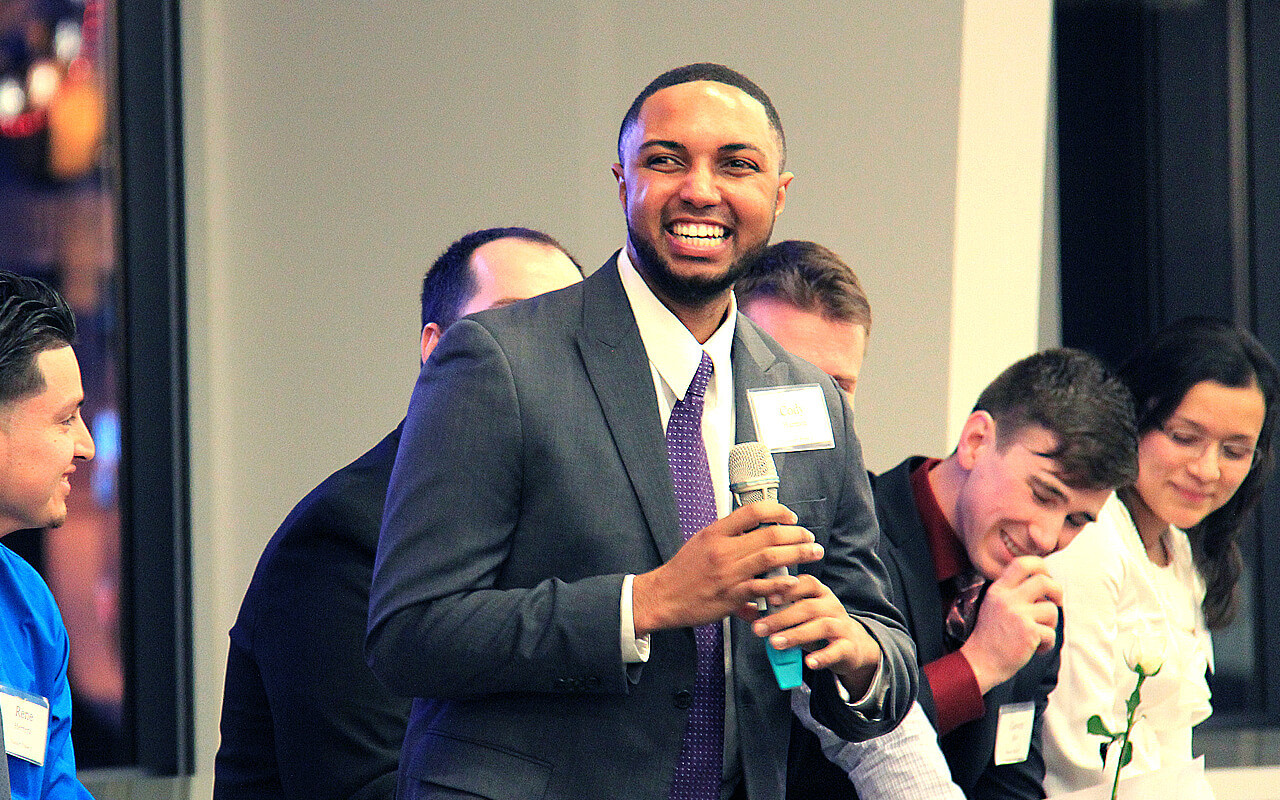 Are you a Veteran?
Apply to the Posse Veterans Program.
The Posse Veterans Program works with post-9/11 U.S. veterans who are leaders in their places of work, communities or families. Candidates must demonstrate strong academic potential and a desire to participate in a four-year program leading to a bachelor's degree from a top-ranked college or university.
Note: New applicants will be considered for Fall 2024 college admission.
Eligibility
To be eligible to apply for the Posse Veterans Program, candidates must
Not have previously obtained a bachelor's degree.
Have served at least 90 days of active duty since September 11, 2001, and have or will receive an honorable discharge.
Be able and willing to participate in a one-month pre-collegiate training program in New York City during the summer prior to matriculation.
All applicants will be asked to take either the SAT or ACT or report previous scores. However, scores are not a determining factor in Posse's selection process.
The Scholarship
After applying GI Bill, Yellow Ribbon, and other available funding from the government, Posse's partner institutions guarantee that full tuition is covered for all four years—even when the government funding runs out.
Posse's partner institutions' financial aid policies will provide packages based on financial need that help cover the costs of room, board and other college or university fees.
---
Download the Posse Veterans Program brochure
What do our Posse Veterans partner colleges have in common? They are seeking post-9/11 U.S. veterans to be the next great Scholars on their campuses.