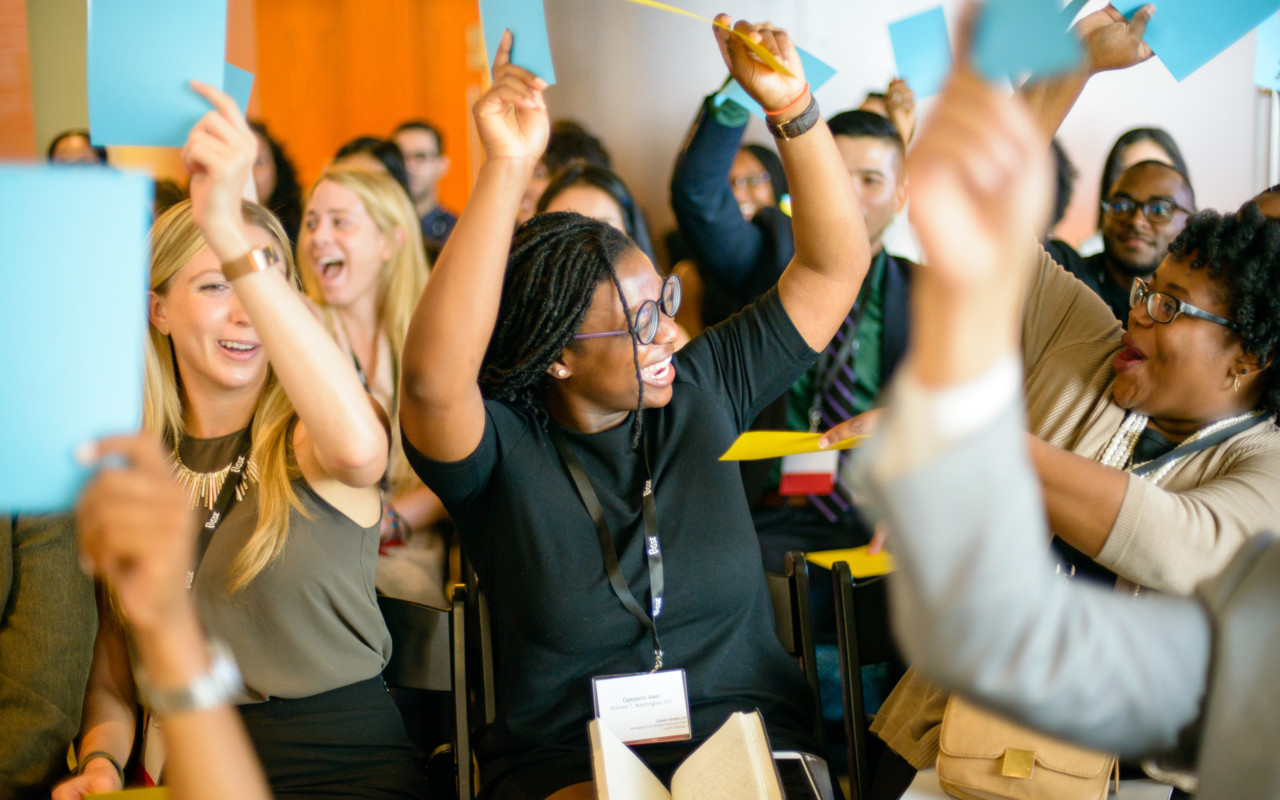 The Alumni Leadership Conference
Alumni Giving
Invest in future generations of Posse Scholars.
We are creating a new kind of professional leadership network.
With more than 4,500 alumni, The Posse Foundation is achieving its most important goal — to create a new kind of professional leadership network.
The Posse Alumni Network is one unlike any that our country has seen before. The Posse mission has always been to create a community to lift each other up after graduation, aiming to more accurately represent the United States' demographics in positions of leadership.
"If a group like this gathered every day, we'd have a better country."

Lehigh University alumna Einah Pelaez
In 1993 the very first Posse Scholars from Vanderbilt University graduated, forming the inaugural class of Posse alumni. That number is set to exceed 6,000 by 2020.
Established in 2009, the National Posse Alumni Leadership Conference has grown alongside the Posse Alumni Network. It serves as the signature annual event each summer for Posse alumni to come together, make connections and give back. The conference welcomes recent alumni and reconnects older ones—not just to their peers, but also to Posse's core mission.
Photos: The 2018 Alumni Leadership Conference