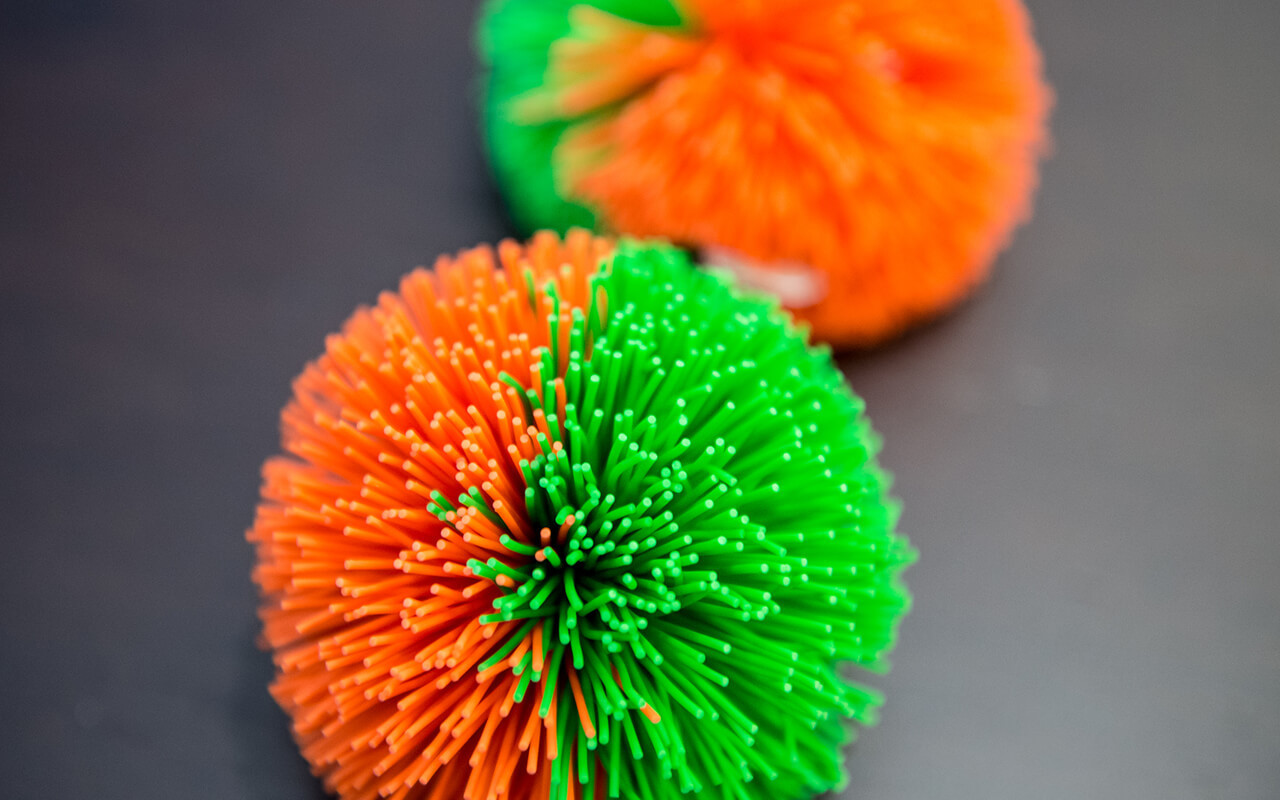 Privacy Policy + Terms of Use
Donate
Looking to support Posse Scholars?
Use of this Website, http://www.possefoundation.org and all pages in this domain (together, the "Posse Website"), constitutes acceptance of the following terms and conditions. The Posse Foundation (hereafter, "Posse") reserves the right to seek all remedies available by law for any violation of these terms of use, including any violation of Posse's rights in the Posse name and logo and its rights in connection with the information, data, artwork, text, video, audio, or pictures (together, the "Content") of the Posse Website.
The Posse Name + Logo
The Posse name and logo are the exclusive property of Posse. They are protected by law and any unauthorized use is prohibited. They may not be copied or reproduced in any way without the prior written permission of Posse. Please contact us with requests for permission.
The Posse Web Site
The Posse Web site is provided by Posse for personal use and educational purposes only. Any other use, including reproduction or translation of anything more than a de minimis portion of the Content of the Posse Website, or any use other than for personal or educational purposes, requires the express prior written permission of Posse. Please contact us with requests for permission, specifying full details of the proposed use. All Content of the Posse Website is protected by law including, as applicable, copyright laws.
The Content of the Posse Website is selected on the basis of Posse's own criteria and in its sole discretion. Posse reserves the right at any time to change or discontinue any aspect or feature of the Posse Website, including but not limited to these terms of use, hours of availability and equipment needed for use.
The mention of names of specific companies or products (whether or not indicated as registered) does not imply any intention to infringe proprietary rights, nor should it be construed as an endorsement or recommendation on the part of Posse. Posse disclaims any liability or responsibility arising from the use of the Posse Web site or the Content of the Posse Website. Posse, members of its staff, donors, partners, and affiliates shall not be liable for any financial or other consequences whatsoever arising from the use of the Content of the Posse Website, including the inappropriate, improper, or fraudulent use of such Content. No representations or warranties of any kind concerning the Posse Website are given, including responsibility for any infection by virus or any other contamination by anything which has destructive properties.
Other Web sites
The Posse Website may be linked to other websites that are not under Posse's control. Posse provides these links merely as a convenience and the inclusion of such links does not imply an endorsement or approval by Posse of any website, product or service. Posse does not assume any responsibility or liability with respect to such websites, including, for example, responsibility or liability for the accuracy or reliability of any information, data, opinions, advice or statements made on those websites.
Working Papers
The Posse Website may contain Working Papers or Posse Policy Papers. These documents are provided by Posse as a contribution to discussion on important issues affecting education, diversity, equity and leadership. Such documents do not represent Posse's definitive position on the issues covered and are not to be represented as such. Neither Working Papers nor Posse Policy Papers may not be quoted or otherwise used outside the Posse Website.
Interactive Parts of the Posse Web Site
The Posse Website may contain bulletin boards, chat rooms, access to mailing lists or other message or communication facilities. The user agrees, when taking advantage of such facilities, not to do any of the following: 1) defame, abuse, harass, stalk, threaten or otherwise violate the legal, moral, or human rights of others (such as rights of privacy and publicity); 2) publish, post, distribute or disseminate any defamatory, infringing, obscene, indecent or unlawful material or information; 3) upload or attach files that contain software or other material protected by intellectual property laws (or by rights of privacy) unless the user owns or controls the rights thereto or has received all necessary consents; 4) upload or attach files that contain viruses, corrupted files, or any other similar software or programs that may damage the operation of another's computer; 5) delete any author attributions, legal notices or proprietary designations or labels in any file that is uploaded; 6) falsify the origin or source of software or other material contained in a file that is uploaded; 7) advertise or offer to sell any goods or services, or conduct or forward surveys, contests, or chain letters; or 8) download any file posted by another user that the user knows, or reasonably should know, cannot be legally distributed in such manner. Posse reserves the absolute right to delete any material posted to the Posse Website without notice to the user.
Posse accepts no responsibility or liability with respect to the conduct of any user in connection with such facilities, or for any material submitted by users and carried on the Posse Website including, for example, responsibility or liability for the accuracy or reliability of any information, data, opinions, advice or statements made in such material. If you have any questions about this please contact us.
Privacy Policy
Your privacy on the Internet is of great importance to The Posse Foundation. This privacy statement describes Posse's policy concerning the gathering and sharing of visitors' information through the Posse Website. It applies to all of the sites and/or pages within the "possefoundation.org" domain name. By visiting the Posse Website you are accepting the practices described in this policy.
For more details on how we use the personal information we collect when you make a gift to Posse, please read our Donor Privacy Policy.
What information does Posse collect?
Normal Website usage
In general, you can browse the Posse site without revealing any personal information about yourself. The only information we gather during general browsing is from standard server logs. These include your TCP/IP address, domain name, browser type, operating system, and information such as the URLs visited on the Posse Website, the web site that referred you to us, the files you downloaded, the pages you visit, and the dates/times of those visits.
Information Provided to Posse by You
If you register for a newsletter, log on to certain sections of the Posse site, request information, apply for a job, apply to volunteer, donate, join a discussion group or join an electronic mailing list, you will be asked to provide personal information such as your name, mailing address and e-mail address. This information is collected only with your knowledge and permission, and is kept in various Posse databases. If you are donating to Posse on the web, you may be asked to provide your credit card details.
Sections of the Posse Website with specific requirements to collect personal information may publish a privacy policy specific for that section. In these cases, any policies specific to that section will complement this general Posse privacy policy, but will give additional details for that particular use. For certain Posse sections, registering or supplying personal information may set a cookie. By setting this cookie, Posse will remember your details the next time you visit, so you don't have to re-enter the information. This helps us to provide you with a better service.
Joining electronic discussion groups may mean that other participants of the discussion group (including non-Posse employees) will see personal information that you have volunteered. For open discussion groups, this information will be public.
What does Posse do with the information it collects?
Normal Web Usage
Information gathered during general browsing of the "possefoundation.org" domain is used to analyze trends and usage of the Posse site and to improve the usefulness of the site. It is not connected with any personal information. However, if you have registered with Posse in connection with any activity on the Posse site, the information we collect about your normal web usage will be identifiable to you.
Personally Identifiable Information
Posse may use the personal information you provide to: 1) contact you–either in response to a query or suggestion, or to mail newsletters, documents, publications, etc. to you, and we also may provide the information to the Posse national committees so they can contact you as well; 2) manage and process your job application; 3) confirm your donations and registrations on the site; 3) "Remember" your online profile and preferences; 4) help you quickly find information that is relevant to you based on your interests, and help us create site contents most relevant to you; 5) undertake statistical analysis.
What if I don't want to provide personal information?
Providing personal information on the Posse Website is optional. If you choose not to provide personal information, you can still browse and use the Posse site, but you will not be able to carry out certain actions such as registering for a newsletter, donating to Posse, managing your user profile, applying for a job, or applying to volunteer.
Opting out and changing your information
You can cancel or modify your information at any time by returning to the web page where you first provided the information and contacting the focal point for that page/relevant Posse department. Where contact details are not provided on the page, you can contact us for further information.
Security
We do not sell or share any personally identifiable information volunteered on the Posse site to any third party without prior consent. We may, however, share aggregate data about use of the Posse Web site, i.e. total number of visits to the Web site, (other examples) with third parties without prior consent. None of this aggregate information would identify any specific user of the site. Any information provided to Posse by users of the Posse site is held with the utmost care and security, and will not be used in ways other than as set forth in this privacy policy, or in any site-specific policies, or in ways to which you have explicitly consented. Posse employs a range of techniques and security measures to protect the information maintained on our system from loss, misuse, unauthorized access or disclosure, alteration, or destruction. However, Posse assumes no responsibility for the security of information. The Posse site contains link to sites external to the possefoundation.org domain. Posse is not responsible for the privacy practices or the content of such sites.
Notification of changes
Changes to this privacy policy will be posted here and will be available via the Posse home page at: http://www.possefoundation.org/.
Contact
For questions or queries regarding this privacy policy, please e-mail us.
Cookies: a Cookie is a small amount of data that is sent from the Web server to your browser. It is normally used to assign a unique identification to your computer and securely store information such as user IDs, passwords, preferences, and online profiles. It is stored on the hard drive of your computer. You can choose not to have cookies delivered by Posse sites by changing your browser settings. Different web sites can send their own cookies to your computer. To protect your privacy, your browser only allows a web site to access the cookies it has already sent you, no the cookies sent by other sites.
Copyright © Posse
Posse offers its information on the Internet essentially for the benefit of individuals interested in the mission and operations of The Posse Foundation. Posse reserves all copyrights on material on its Web pages, including photographs, static or animated designs. The use of Posse Internet material for any purpose, including repackaging in hard copy or compilation for any other electronic media, is prohibited unless prior written permission is obtained. The unauthorized use of the Posse name and logo is a violation of law and is expressly forbidden.