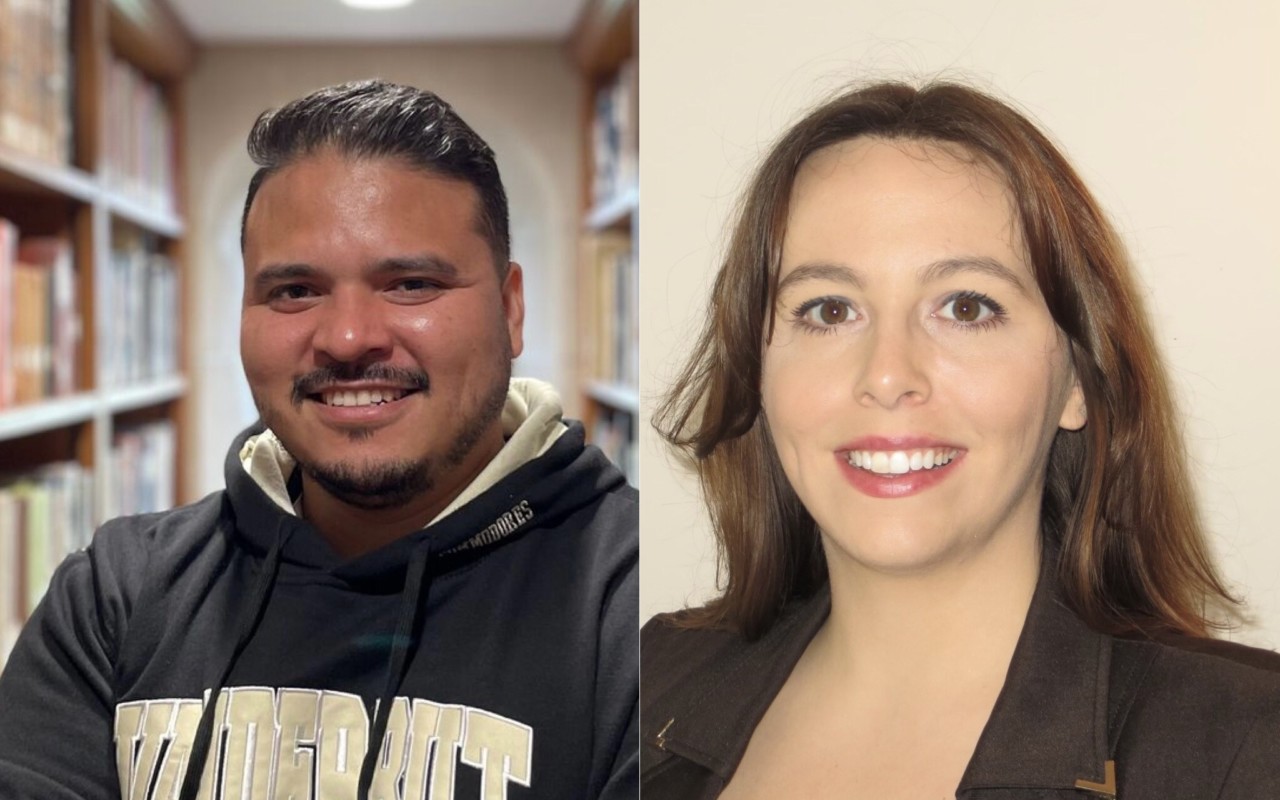 Posse Veterans Win Elite Tillman Scholarship
Two Posse Veterans Program participants were awarded the elite 2022 Tillman Scholarship by the Pat Tillman Foundation. Desaree Edwards, a rising sophomore at Wesleyan University and Daniel Reyes, a new graduate of Vassar College, have both won the highly competitive scholarship for veterans.
Each year, the Pat Tillman Foundation selects remarkable service members, veterans and military spouses as they look to begin their next chapter as public and private sector leaders. In 2022, just 60 Tillman Scholars were selected nationwide. As a Tillman Scholars, awardees earn scholarship support and join a national network of leaders making an impact.
"I feel grateful to be a Tillman Scholar," Desaree says of the honor, crediting the Posse Veterans Program as an invaluable resource during her time at Wesleyan. "My Posse is incredible, and my Posse mentor is the best."
Prior to becoming a Posse Scholar, Desaree served eight years in the Navy as a Nuclear Machinist Mate on a submarine. Originally from Carthage, Mississippi, Desaree says her undergraduate studies now draw on a wealth of skills she gained in the Navy, including problem solving, critical thinking and scientific reasoning.
"We are thrilled to see Daniel and Desaree recognized by the Pat Tillman Foundation with this top national honor."

Posse Veterans Program Director Adam Lessuck
Last semester, Desaree earned the Wesleyan First-Year Leadership Award after being nominated by her fellow Posse Veterans Scholars. She was also accepted into the college's human rights advocacy minor, an elite area of study opened to just 16 students, which Desaree selected to complement a planned double-major in neuroscience & behavior and psychology.
Having graduated from Vassar College this past spring, Daniel will now continue his studies in the nurse practitioner program at Vanderbilt University School of Nursing. Daniel plans to eventually return to Southeast Los Angeles, the neighborhood where he grew up, to provide adult and geriatric care in the community.
Embarking on a new start as a graduate student, Daniel says the Tillman Scholarship will give him an opportunity to build further connectivity with student veteran peers.
"One of the things I really liked about the Posse Veterans Program was being part of a Posse, a group of Scholars supporting each other, and networking with people from other colleges," Daniel says, pointing to key support from Posse staff and his Posse mentor along the way. "I wouldn't be here now as a Tillman Scholar without the Posse program."
Desaree and Daniel join Posse Veterans Program alumnus Ricky Holder, who was awarded a Tillman Scholarship in 2020 as an undergraduate at the University of Chicago.
"Desaree and Daniel are definitely leaders in every sense of the word—academically, in their Posses and out in the world," says Posse Veterans Program Director Adam Lessuck. "We are thrilled to see them recognized by the Pat Tillman Foundation with this top national honor as Tillman Scholars. The Posse Veterans Program is so proud of our Scholars' extraordinary work as student veterans, and we can't wait to see what the future holds."