Member of first Posse becomes president of Ithaca College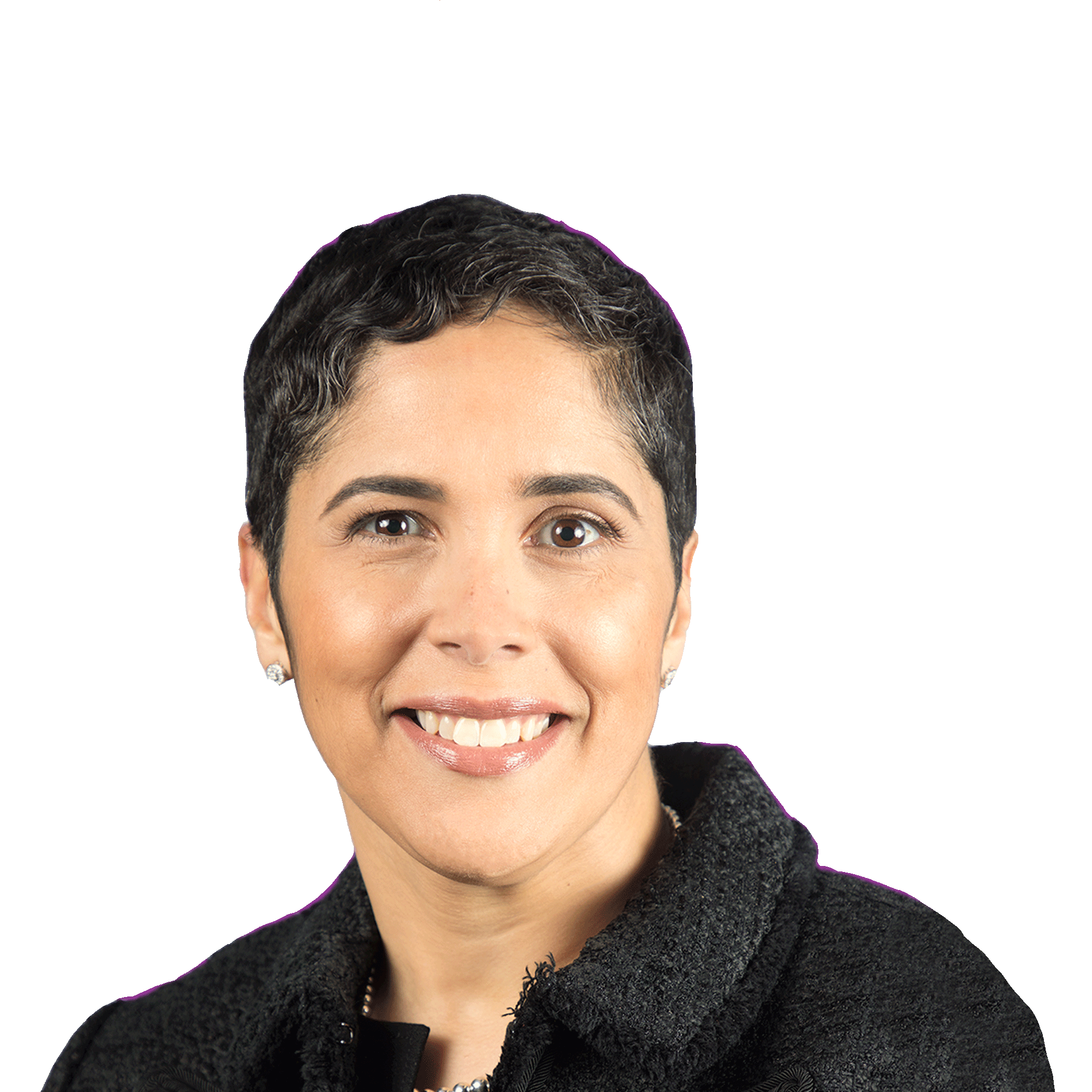 Before becoming a renowned professor of psychology and the president of Ithaca College, Shirley grew up in the Sunset Park neighborhood of Brooklyn, the only girl in a traditional, Dominican immigrant family.
Her father was a taxi driver, her mother a garment factory worker. Shirley spent much of her adolescence taking care of her two younger brothers and working at a local pharmacy to contribute to the household.
"I'm a kid from Brooklyn who grew up in a family that had no money, who were immigrants from another country," Shirley says. "I was curious, and I had a fire in my belly. I wanted to do something special."
While many have called Shirley's ambition exceptional, she sees it differently.
"There are kids like that all over this country," she says. "I just happened to be one that got on a bus and went down to Nashville."
For some, attending an elite university is simply the logical next step in life. But for Shirley, nothing was ever guaranteed. Her academic life began to take shape in 1989, as a member of the inaugural Posse cohort at Vanderbilt University, in Tennessee.
"If you were a brown girl from New York City on Vanderbilt's campus, there weren't a lot of people like you," she says, reflecting that earning the full-tuition scholarship didn't mean that everything was easy. "The assumption is, 'This person doesn't belong here, this person probably won't make it.'"
"We knew that this was going to be so much bigger than us."
As she pursued her degree, Shirley was deeply conscious that she and her Posse were trailblazers.
"We were trying something completely new and we knew that this was going to be so much bigger than us," she says. "We felt responsible for the future of Posse."
The success of Shirley's Posse was the catalyst for what today is a national organization, whose Scholars have earned more than $1.2 billion in college scholarships. The program, which began in partnership with Vanderbilt, has grown exponentially. Today 56 partner colleges and universities welcome Posse Scholars from cities across the country.
For Shirley, Vanderbilt was just the beginning. She proceeded to get both master's and doctorate degrees in clinical psychology from Duke University. Her chosen research, on trauma and dissociative disorders in multicultural populations, reflected her unwavering commitment to the issues impacting marginalized communities in the United States.
Shirley's passion for Posse led her to return to the organization for a term as executive vice president. Leaping from Scholar to staff member only deepened her commitment to create more opportunities for students from non-traditional backgrounds.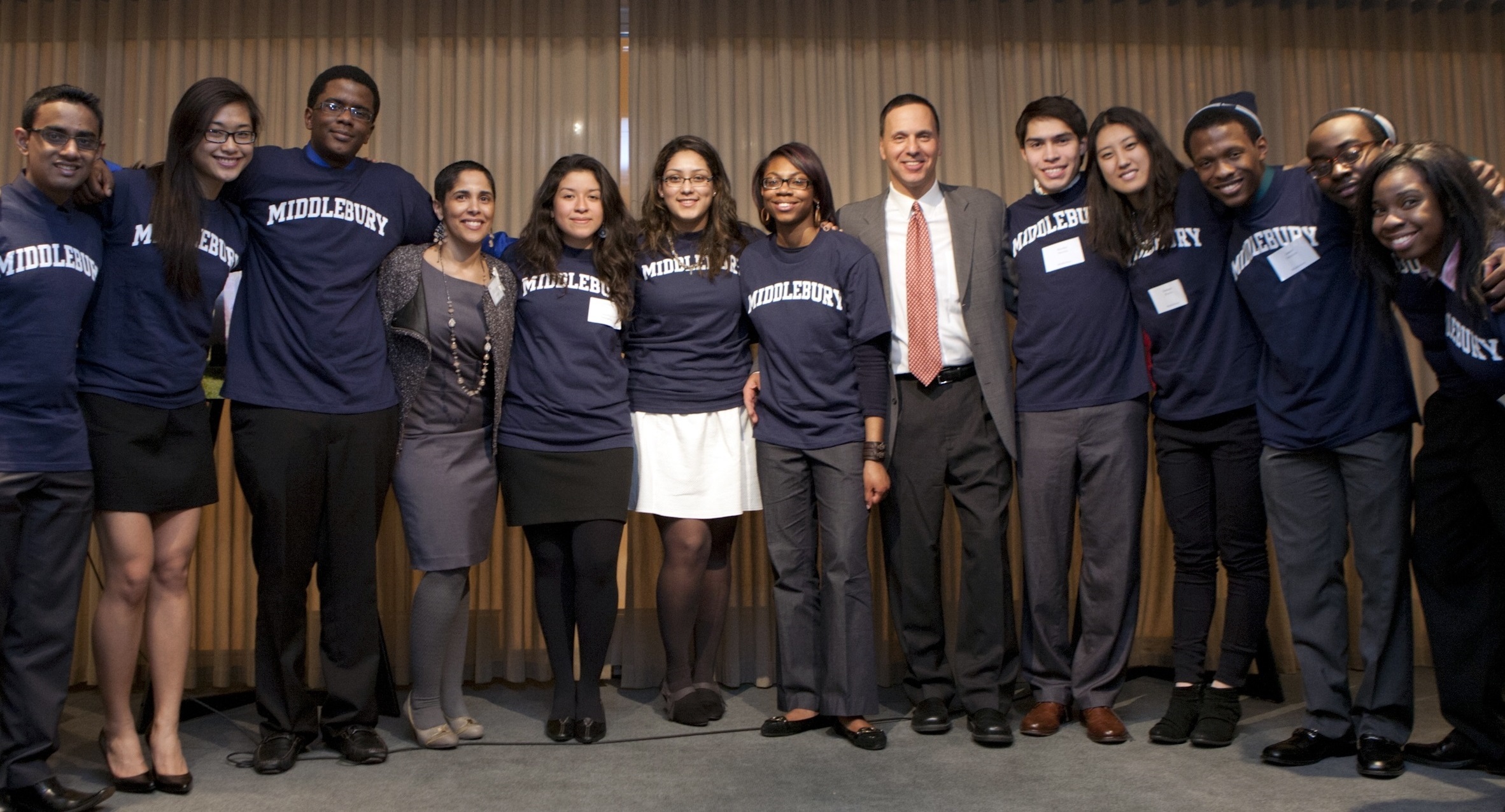 "I believe so deeply in this program," she says. "Posse Scholars have transformed the campuses where they live and thrive."
It wasn't long before Shirley was recruited to become the first Latina dean of Middlebury College. During her tenure, Middlebury went from recruiting one Posse cohort annually to three—welcoming a total of 30 new Posse Scholars to campus each fall.
Shirley left Middlebury to serve as executive vice chancellor and chief operating officer at Rutgers University – Newark in 2015. Two years later she was named president of Ithaca College—the first of any Posse alumni to become president of an institution of higher education. It was national news, reported in feature stories in the New York Times and countless media outlets.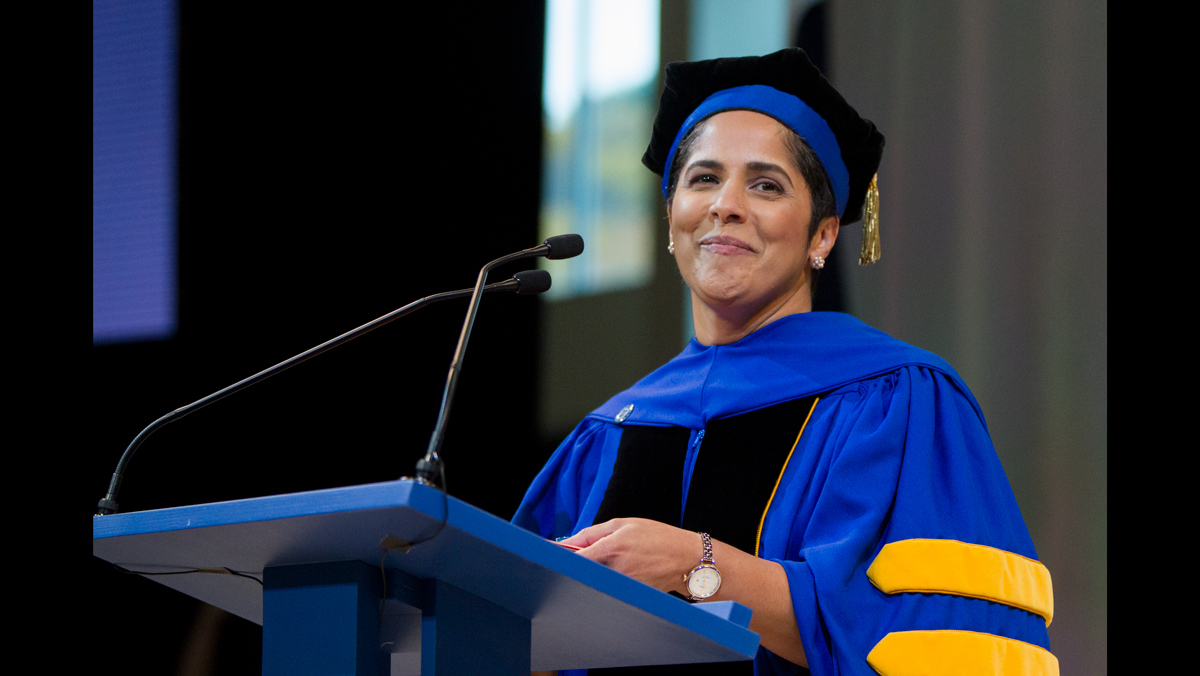 "Shirley's story is so powerful," says Posse President and Founder, Deborah Bial. "Not just as an example for others hoping to forge a similar path, but also in its ability to inform the way we think about student potential in higher education."
In addition to leading at Ithaca College, Shirley is also the founder of the BOLD Women's Leadership Network, which partners with Rutgers, California State University, Fullerton, Middlebury College, Smith College and Ithaca College to group students in supportive, multicultural teams. The fast-growing organization was partly inspired by Posse. She also serves as a trustee at her alma mater Vanderbilt University.
"Shirley's story—and the stories of thousands of Posse alumni—shows what is possible when students receive educational opportunities that match their great potential," says Deborah Bial. "We could not be more proud of her."
Feeling the #PosseLove? Doing something exciting that you want to shout from the rooftops? We want to hear about how Posse has affected your life and the world around you.