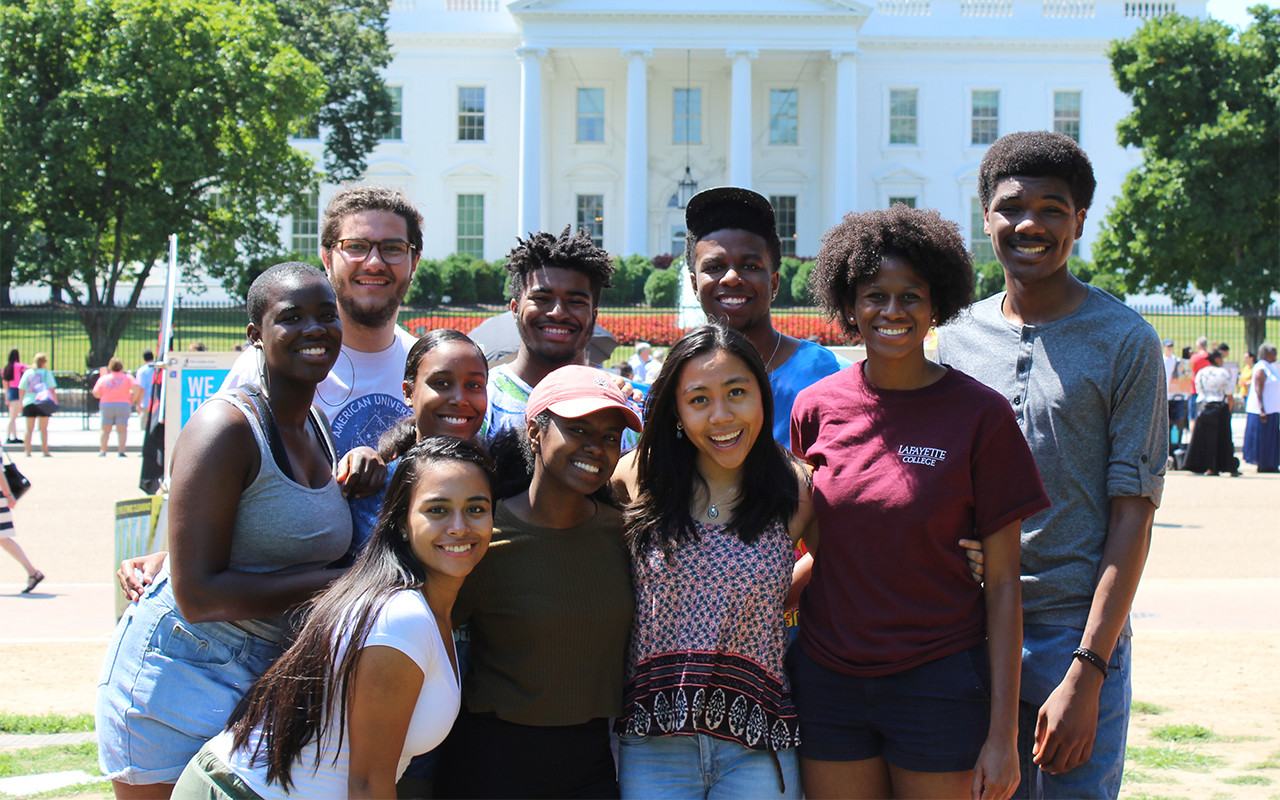 Donate to Posse D.C.
Looking to donate directly to this site?
To date,
D.C.

Scholars have won $148.4 million scholarship dollars from

D.C.

partner colleges and universities.
History
A generous grant from The Sallie Mae Fund made Posse D.C. possible. Posse was excited to expand to the nation's capital, knowing that the public school system in D.C. was sure to hold many of our country's future trailblazers.
Posse is grateful to the teachers, counselors and community leaders of D.C., who help us identify incredible high school students. We especially thank our partner colleges and universities for their investments in the program and belief in the promise of Posse Scholars.
Posse D.C. Staff
David Barber, Director
Cameron Fogle, Assistant to the Director
Samantha Garzillo, Senior Trainer
Jamila Hayes, Senior Career Program Specialist
Hannah Loffman, Development Officer
Marc Monteil, Trainer
Tonia Young, Program Director
Posse
D.C.

Advisory Board

Donella P. Brockington, Chair
Shakia Asamoah
Ann M. Ashton
Tasha Austin
John Gilkes
Demisse T. Selassie
Holly Hassett
James Owen Mathews
Thomas W. Rabaut
Daniela Radan-Lazic
Kanika Raney
Cameron Tudhope
Eric R. Wagner
W. Frank Williams, III
Eun Yang
Featured Posse stories
UW-Madison Posse 8

Bucknell Posse 8