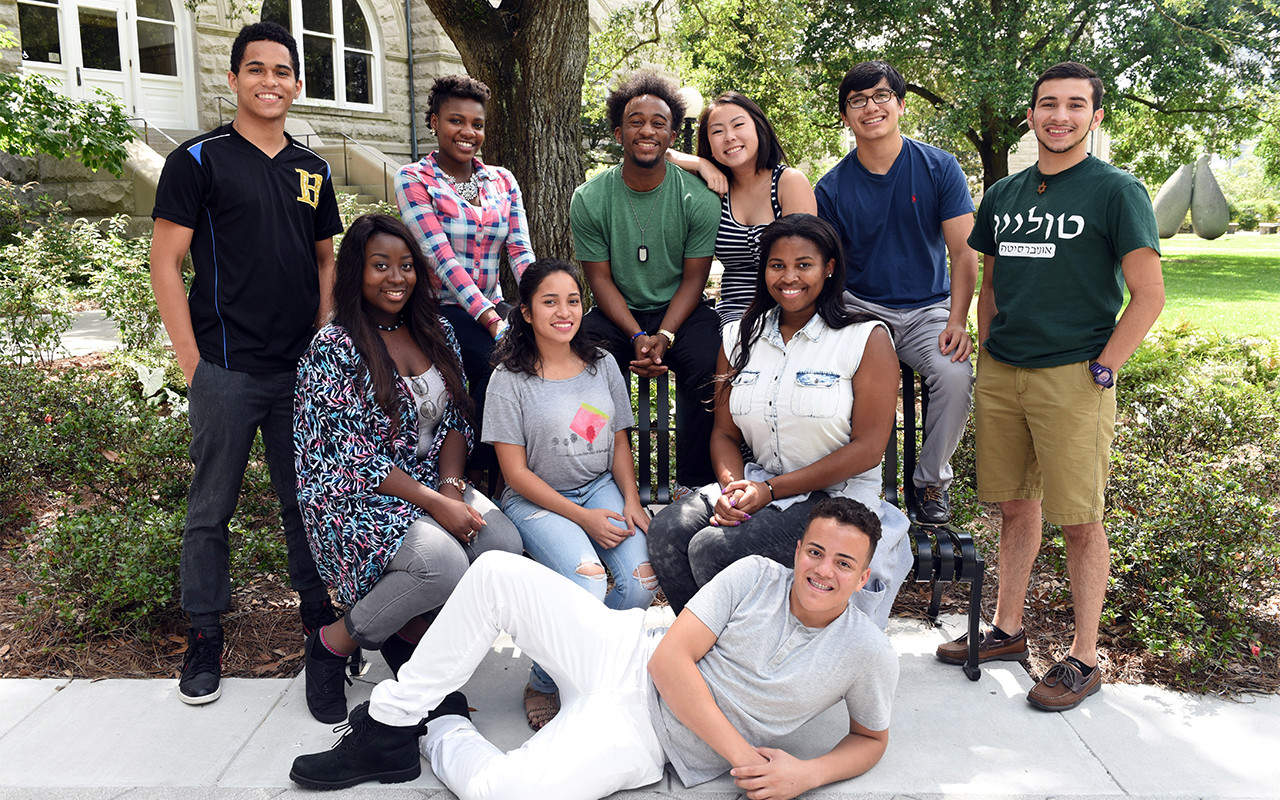 Donate to Posse New Orleans
Looking to donate directly to this site?
To date, New Orleans Scholars have won $76.8 million scholarship dollars from New Orleans partner colleges and universities.
History
The crisis that followed in the wake of Hurricane Katrina prompted Posse's expansion to New Orleans. At the Posse Gala in 2010, the Foundation raised funds to establish the site, which launched the following year with additional funding from The Edward G. Schlieder Educational Foundation.
Posse is grateful to the teachers, counselors and community leaders of New Orleans, who help us identify incredible high school students. We especially thank our partner colleges and universities for their investments in the program and belief in the promise of Posse Scholars.
Posse New Orleans Staff
Sherdren Burnside, Director
Erica Berkowitz, Trainer
Justina Boyd, Senior Career Program Specialist
Gabrielle Carroll, Assistant to the Director
Ashleigh Green, Trainer
Bantu Gross, Program Director
Janna Holderer, Program Coordinator
Taylor Jones, Trainer
Luke Murray, Development Officer
Dewey Sampson, Trainer
New Orleans Advisory Board
Rick Rizzo, Private Equity Advisor, Advisory Board Chair
Kim M. Boyle, Partner, Phelps Dunbar LLP
Doug Charles, President, Americas and President, Global Consumer Market, Korn Ferry
Jeffrey Goldring, Director, Sazerac Company; Director, Goldring Family Foundation
John Hudson, III, SVP, Federal Policy, Regulatory and Government Affairs, Entergy; President, Entergy Charitable Foundation
Thomas L. Keefe, Partner, Deloitte
Angel King Johnson, Private Sector
Andrew "Drew" Marsh, Chairman of the Board and Chief Executive Officer, Entergy
Edward Moise, Founder and Principal, Moise Advisory
Sydney Monix, Tulane University Posse Alum (New Orleans); Phd Neuroscience Student, Tulane University
Michael Turgeon, Partner, PwC International
Don Vinci, Retired Executive Vice President and Chief Administrative Officer, Entergy Corporation
Ty-Ron Wright, Tulane University Posse Alum (New Orleans); Social Science Teacher, Edna Karr High School