Student leader in STEM promotes peer support on campus and beyond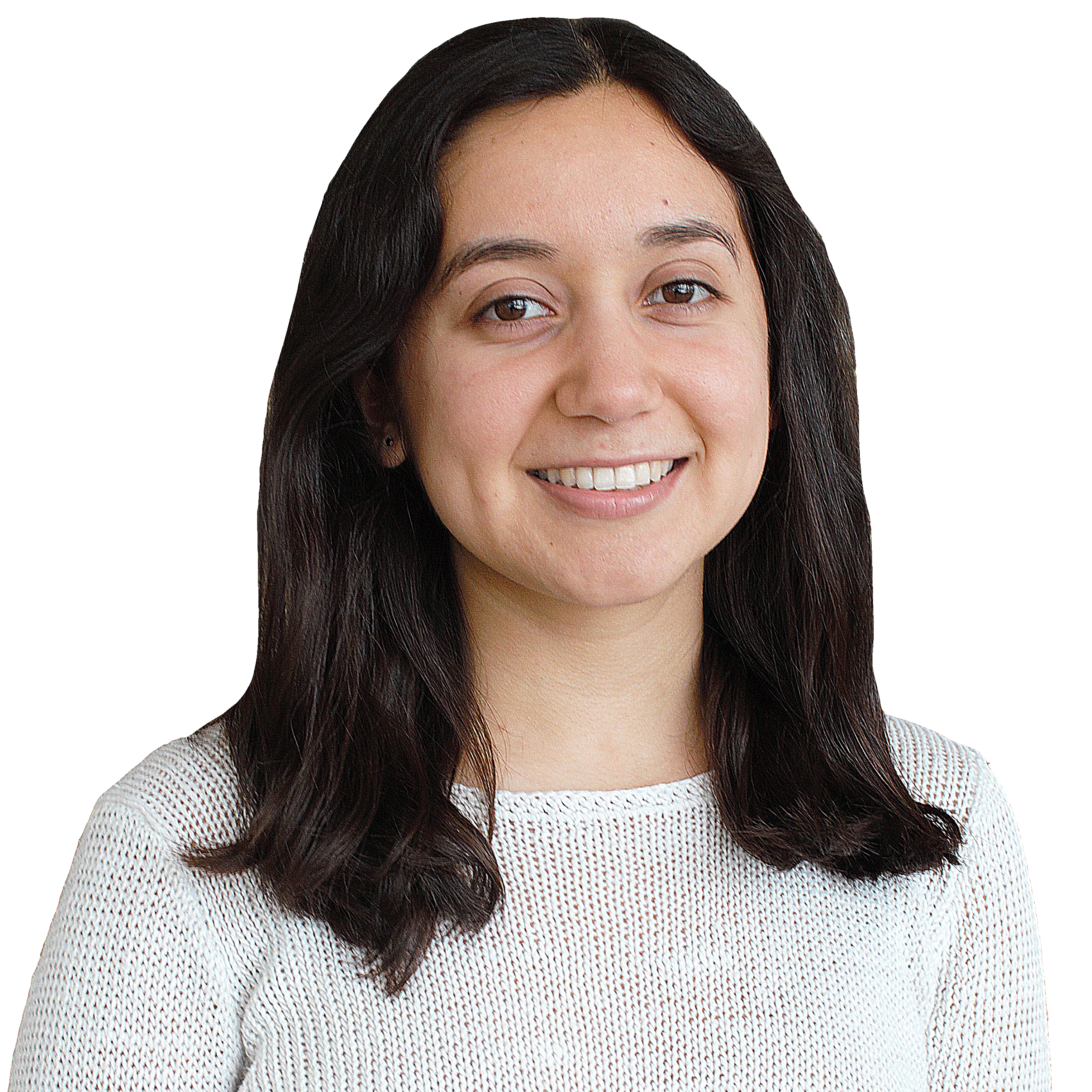 Paola Meza, a Middlebury STEM Posse Scholar, may still be a student, but she is already making her mark as a trailblazing leader.
She entered Middlebury as a pre-med student, eager to pursue neuroscience research.
"As a Posse STEM Scholar, I quickly realized that my mentors and networks put me one step ahead of my peers," Paola says. With that perspective, she spotted a gap in her school's community reinforcements. She saw fellow students in science classes who needed help.
"I knew my struggling classmates could succeed," she says, "with the support of a strong cohort."
So Paola established Underrepresented in STEM (UR-STEM), an organization that helps students from historically underrepresented populations feel confident in their ability to study STEM, keeping them on a path to success.
"The UR-STEM program has gained a lot of acclaim on campus for being valuable in establishing a collaborative climate," said Professor Rodger Sandwick, the mentor for Middlebury's first STEM Posse.
Paola hopes UR-STEM will normalize diverse participation in STEM and keep underrepresented students in classes. The organization provides tutoring, mentorship and inspiration. They also organize events, like this winter's student faculty STEM mixer.
"I believe in health care where cultural barriers are alleviated by diverse providers."
Sarady Merghani, a member of Paola's Posse and a fellow neuroscience major, values the group because it provides a forum to address issues that STEM students typically confront.
"I can see the impact it has on me," Sarady says. "I am more enthusiastic about pursuing neuroscience knowing that I am not the only one who struggles."
As a first-generation college student, Paola also serves as a mentor for younger students in the first generation program at Middlebury.
"Neither of my parents continued past grade school," she says, "but there was always an expectation that one way or another, my sister and I were going to college."
Her parents were supportive in every way they could offer. Paola's mother helped with homework, even with limited English skills, and her father always offered rides around Los Angeles for sports practice and orchestra rehearsal.
But when Paola finally made it to Middlebury, she says the culture shock was a real challenge.
"My first weeks were nothing short of rough," she says. "Family Weekend was particularly miserable, a harsh realization that my parents would probably never share in my college experiences until graduation."
Despite Paola's past skepticism about Posse bonding, she ended up spending that Family Weekend with her fellow Scholars, kayaking and hanging out at their mentor's house.
"It was a key reminder of why my Posse was so important," she says. She wound up embracing her Posse as they supported each other through that first year.
Paola's community has extended outwards in her work as a medical and mental health Spanish interpreter at the Open Door Clinic, which serves uninsured patients in nearby Addison County, Vermont. Many of the patients are migrant laborers who work in local dairy farms.
"It is incredibly humbling to witness the respect and interactions among the patients and providers," she says.
Paola's leadership was further acknowledged in her sophomore year when she won a Jeff Ubben Posse Fellowship, a distinction guaranteeing a summer internship with an industry luminary as a mentor.
For her fellowship experience, Paola worked at the Children's Health Fund with its cofounders, Karen and Irwin Redlener. She participated in staff meetings, shadowed employees at a clinic and met with kids receiving services.
"I saw the social determinants that shape a patient's life outside of a doctor's visit," she said.
When Paola graduates, she intends to go on to medical school, eventually working to broaden access to health care.
"I believe in a future for health care," she says, "where cultural barriers are alleviated by diverse providers, patients are given necessary medical attention, and people can feel trust and comfort in the system."
Feeling the #PosseLove? Doing something exciting that you want to shout from the rooftops? We want to hear about how Posse has affected your life and the world around you.