Fellowship winner mobilizes peers, aims for Supreme Court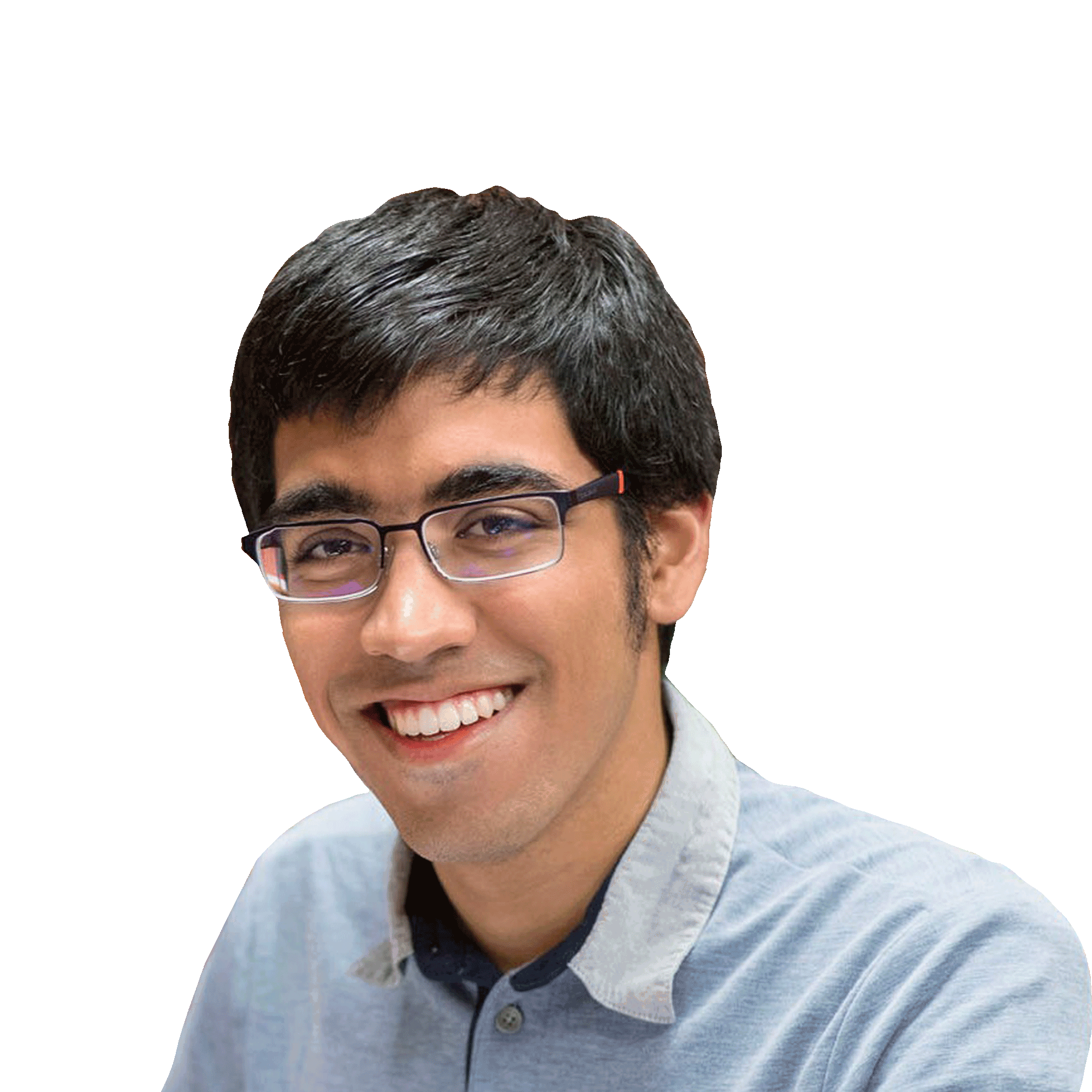 Zaakir Tameez grew up in Houston, Texas, a son of immigrants from Hyderabad (now part of India) and the oldest of three brothers.
Zaakir had his first major civic engagement experience when he rallied peers to confront public school disparities in Houston. He founded an organization to unite thousands of Houston students who joined the cause.
"My home school district is the largest in Texas, seventh-largest in America," says Zaakir, reflecting on what motivated the group. "Everybody has a different experience, and that's just not right."
The still-active collective, dubbed the Houston Independent School District (HISD) Student Congress, amassed 220,000 members, eventually sending 100 representatives to Austin to lobby for a bill to reform the state's school funding system. The bill failed, but 17 year-old Zaakir was inspired. He co-wrote a 35-page amicus brief to file with the Texas Supreme Court, using ordinary student stories to demonstrate inequality.
The court ultimately dismissed the brief but mentioned Zaakir by name in the written decision, describing the document as "excellent."
HISD Student Congress was featured on NPR and in the Washington Post. The Houston Chronicle named Zaakir, a high school senior, as one of the "40 Most Fascinating People of Houston" alongside longstanding public figures.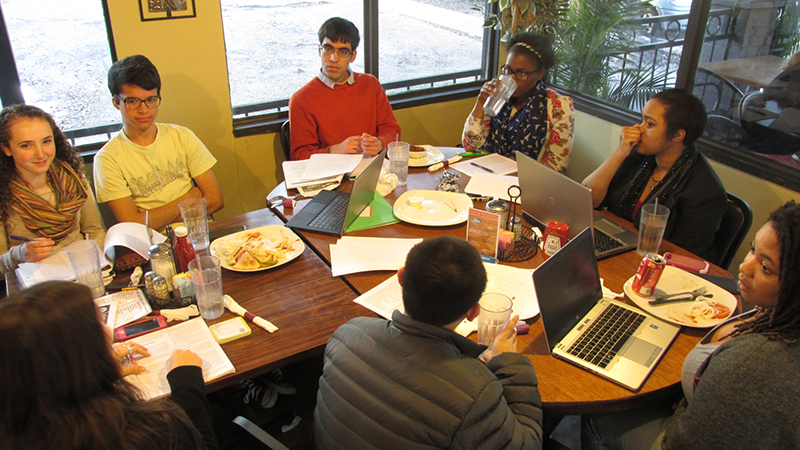 Zaakir says that even with his teenage accomplishments, "my aspirations were high, but I didn't know the first thing about properly applying to college." He credits his mother for spotting a school email about Posse and encouraging him to apply, reminding him until he followed through.
"I'd never been so anxious before," he says, recalling the high stakes of the DAP process. "But because of Posse, no interview has ever scared me since."
He made it through, and ultimately left Houston to enroll as a Scholar at the University of Virginia (UVA).
"We want to make students aware of issues outside of the UVA bubble.""
"In high school, I was very introverted and had trouble making friends," Zaakir says. "When I came to UVA, I knew nine other Posse Scholars, and met Scholars in the grade above. I met their friends, and their friends' friends, and lo and behold, there was a network of peers."
By his second year, Zaakir was serving on the community advisory board for a local school district. As director of state relations for UVA Student Council, he has focused on relations between students and local residents.
"We want to make students aware of issues outside of the UVA bubble," he says.
The summer following his sophomore year, Zaakir earned two prestigious fellowships: the Humanity in Action Fellowship and the Jeff Ubben Posse Fellowship.
For Humanity in Action, he was one of 22 international students exploring human rights issues in Germany. The summit brings together academics, social workers and members of Parliament.
As a Jeff Ubben Posse Fellow, Zaakir researched economic debt and income inequality alongside Nobel Laureate economist Joseph Stiglitz at Columbia University.
"I'm beyond grateful to Posse for that chance to be overwhelmed with research, ideas and information," he says. He's proud to be cited in the acknowledgements of a paper titled "Real Exchange Rate Policies for Economic Development" by Stiglitz, Martin Guzman and Jose Ocampo.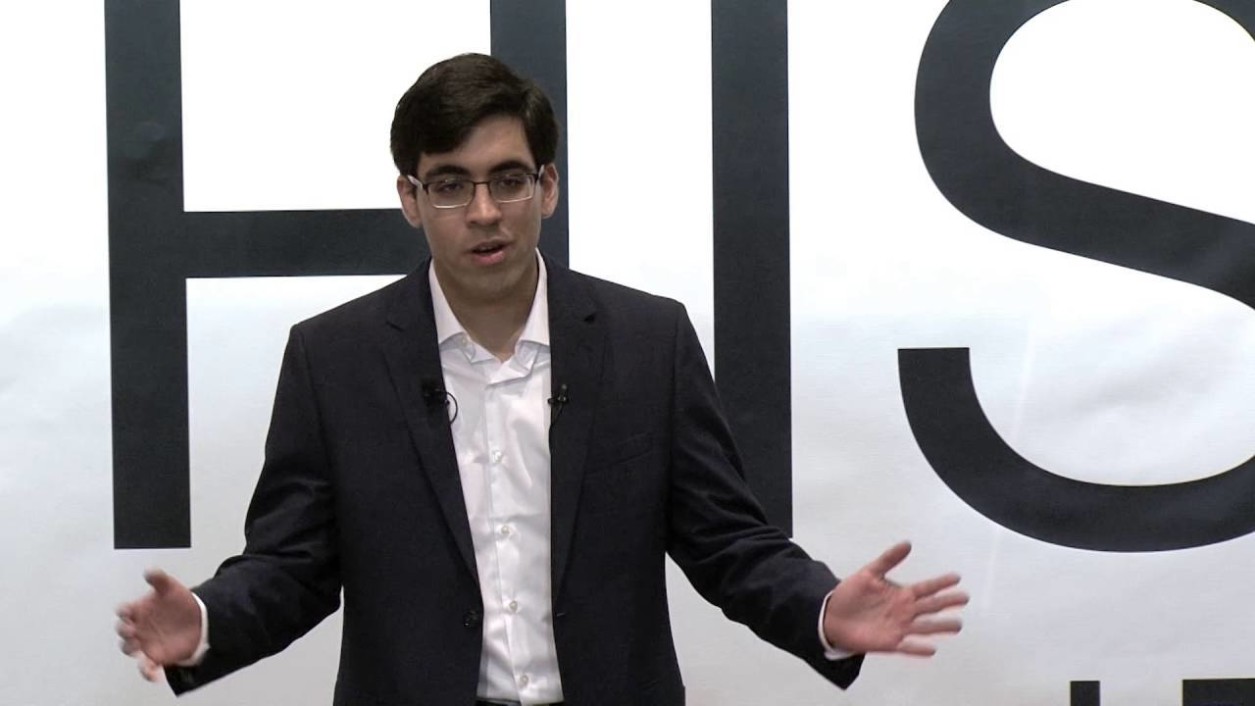 Zaakir Tameez gives TedX HISD talk. Video credit: youtube.com
Back at UVA, he now sits on Virginia Governor Terry McAuliffe's Millennial Civic Engagement Task Force as student representative for UVA.
"Most of my peers seem to think that our nation is shaped by what happens in Washington," says Zaakir, of his efforts to forge community connections. "But in reality, America is driven by the rest of the country in places that are led by ordinary people."
He's set to graduate with UVA's class of 2018 as an economics major, with hopes to eventually attend law school then clerk for the United States Supreme Court. Wherever his future path leads, Zaakir will have an eye on the people in need around him.
"One thing Posse has taught me is to set the bar a little higher than you think you can reach," he says, "and to lift others as you climb."
Feeling the #PosseLove? Doing something exciting that you want to shout from the rooftops? We want to hear about how Posse has affected your life and the world around you.