Artist finds inspiration in Italy for projects and community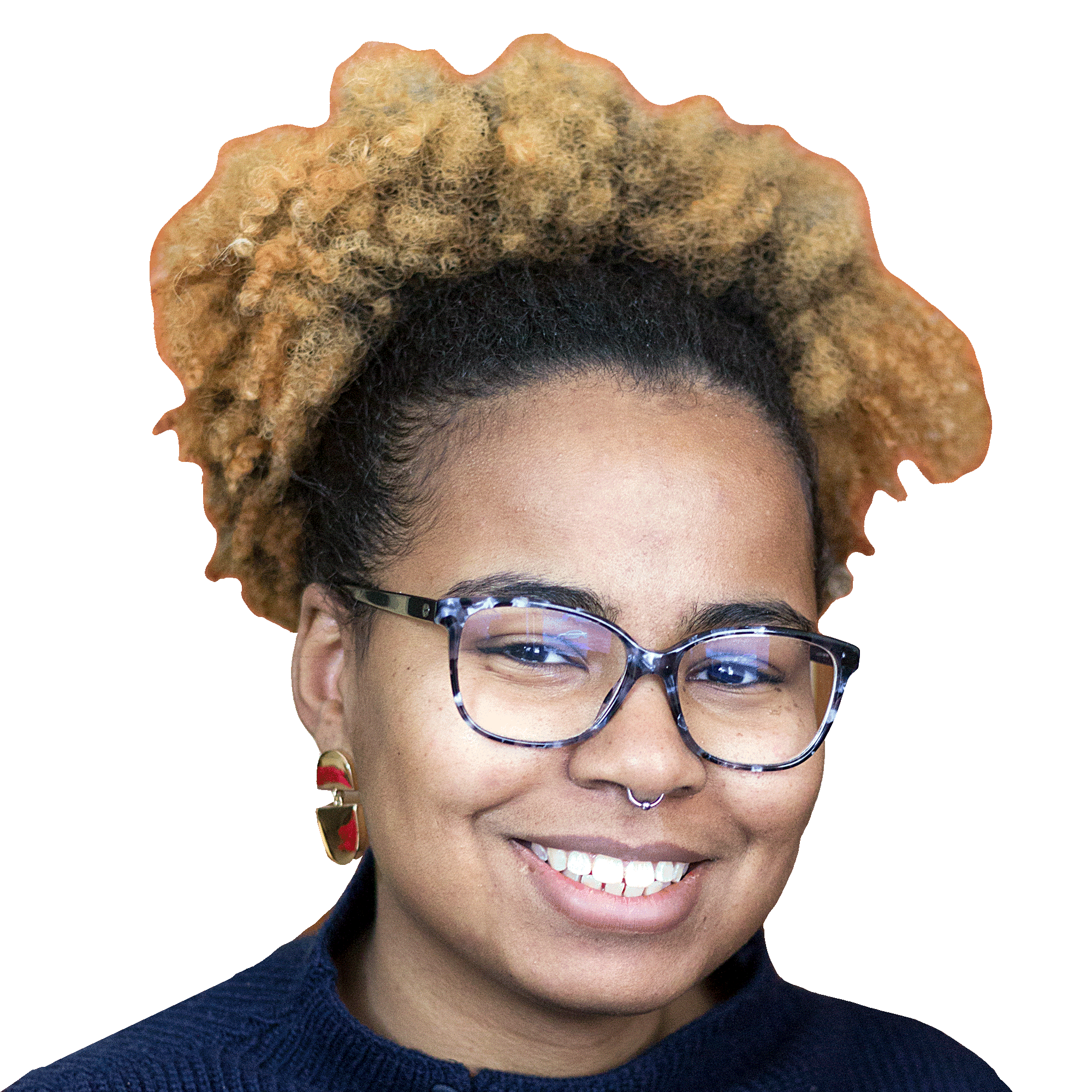 As a high school student, Remy Usman knew she wanted to go to college, but wasn't sure how it would work out. A native of Atlanta, Georgia, she dreamt of going away to school in the northeast, where her mother grew up. Then a chance conversation on a class trip brought Posse onto her radar.
"I sat next to a girl I didn't know that well on the bus, a senior, and she said she was applying for Posse," says Remy. "She said I should check it out."
That advice came from Jordan Fessehaie, who wound up becoming a Boston University Posse Scholar herself. As fate would have it, Remy was also awarded a Posse Scholarship to BU, and they were reunited on campus a year later.
She quickly focused her studies in BU's College of Fine Arts, taking classes in graphic design and a job as an art gallery assistant. At work, she helped manage special events and ran the information desk for visitors.
Remy knew more on-the-job experience was key, so she spent a summer as the graphics intern with Georgia's Cobb County Public Library System, bringing her newly acquired design skills back to her hometown. She was invited to redesign the library's logo and visual identity, eventually presenting her proposal to the board of directors.
"We want to create a space for students to come together."
"They pursued implementing some of the ideas," she says, noting the great addition to her portfolio. "It's an opportunity that someone at my level doesn't usually get."
Last year, Remy studied abroad in Venice, Italy, where she worked alongside her professors at a local design studio. The program, run by BU, was also a good way to network with her design peers. Time away from Boston offered a chance to reflect on the campus and different initiatives she might undertake once she returned.
"My art classes didn't have a lot of people who looked like me," Remy says. "I didn't know another black graphic design student until the end of my sophomore year." Her Posse was a huge support, but she decided she wanted to explore ways to form community specifically around art.
Remy spoke with Eva Vidan Gallagher, another BU design student studying in Venice. Back on campus, they brought in two more BU Posse Scholars—junior Adia Turner and sophomore Bradley Noble.
The four became co-founders of "Charcoal," a free student-run biannual print magazine celebrating student artists of color.
"We want to create a space for students to come together, to get to know each other, to realize that other people like them exist," says Remy, who assumed the role of creative director. "I was looking for a way to be around creative minds that shared my experiences."
The launch was made possible with funding from the Howard Thurman Center for Common Ground and the BU Arts Initiative. In an increasingly digital field, the editorial team made a point of defining "Charcoal" as a print publication, to be physically shared with the campus. The first issue is an archival piece with 98 pages of photographs, images of art in other media, interviews and essays. A second issue is in the works.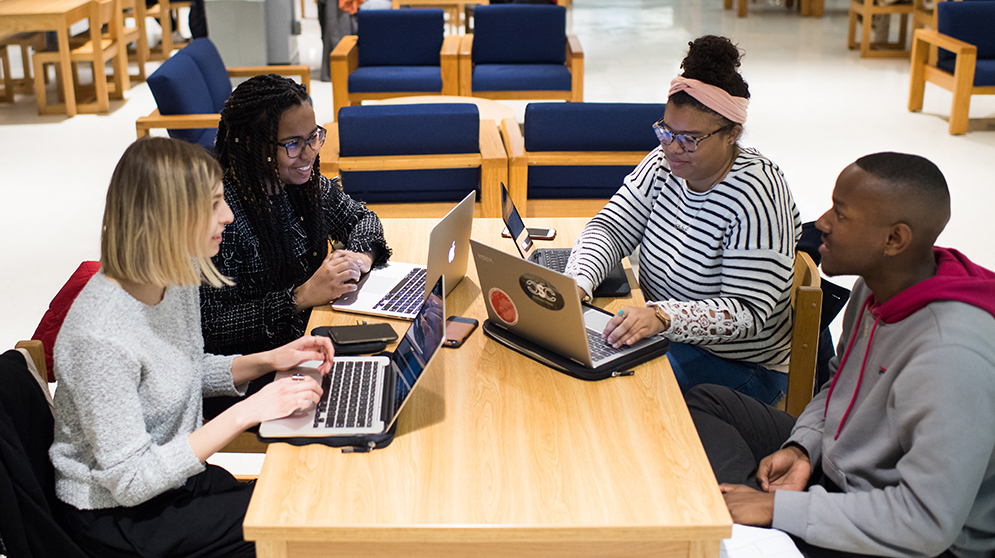 The initial scope is limited to students at BU, "but maybe it will branch out," says Remy. "There really isn't anything like it at any of the other neighboring schools."
When asked if graphic design or editorial work might shape an eventual career path, Remy points out that she still has more exploring to do as an undergraduate.
"My next goal is to learn more about motion graphics and animation," she says.
This spring, Remy will represent "Charcoal" as an invited speaker at BU's first IDEA Conference, designed as a space for students to explore innovation across enterprise, social impact, arts and culture. Further out on the horizon—her senior thesis project (subject to be determined) and an accompanying exhibition in the Boston University Art Galleries.
Feeling the #PosseLove? Doing something exciting that you want to shout from the rooftops? We want to hear about how Posse has affected your life and the world around you.