Advocating for vets' education after his own military service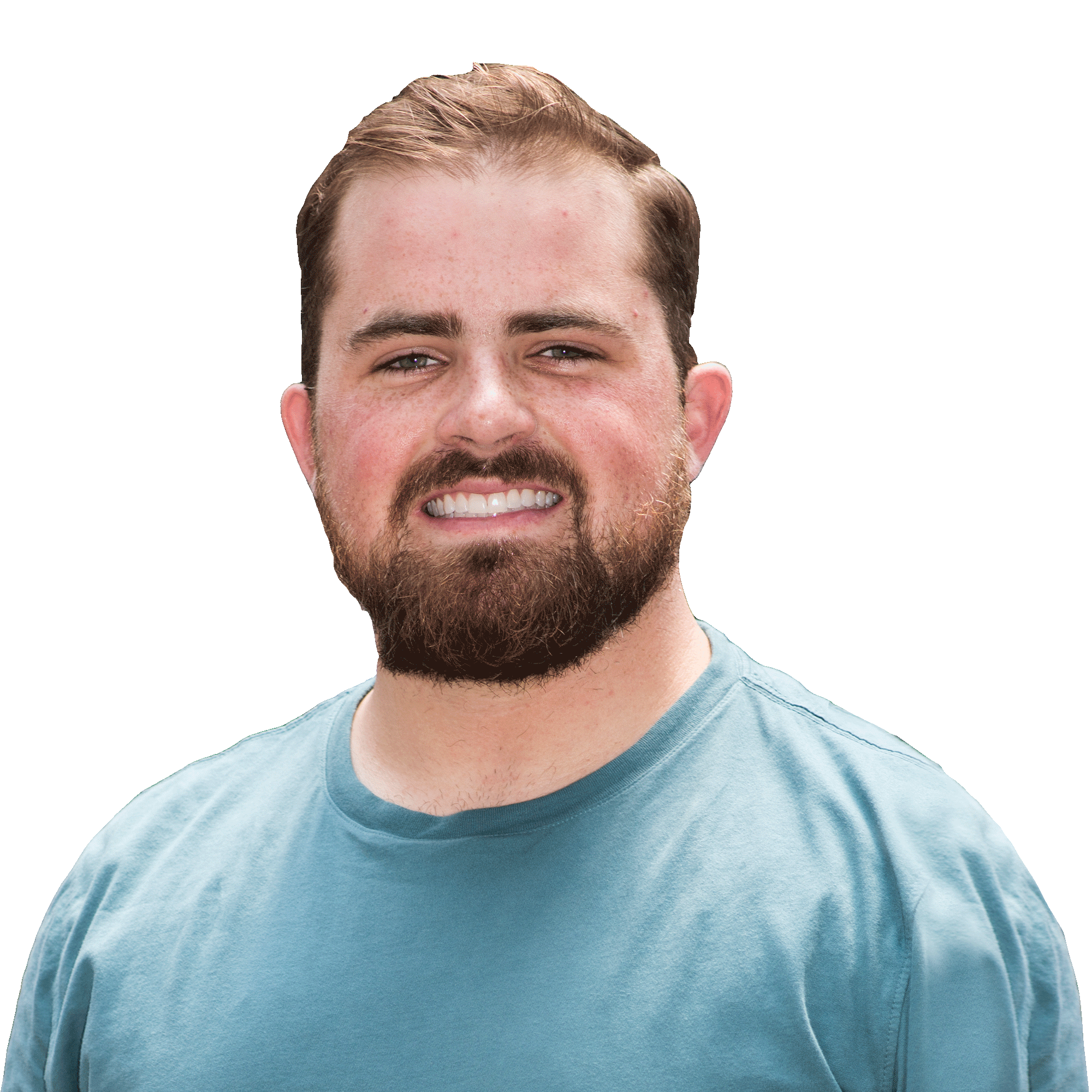 Taylor Mauney was born in Daytona Beach, Florida, and raised in Louisville, Kentucky. In high school, he was a varsity athlete in lacrosse, an Eagle Scout, and a member of the school's advanced program. He also worked after school at a local law firm. For all of these opportunities, Taylor credits his mother's strength and sacrifice.
"When my father became a drug addict my mother made the difficult choice to leave him, so my sister and I could have a better life," Taylor reflects. "It was difficult at times but my mother's constant dedication to us eased our burden."
After high school Taylor went to Indiana University but quickly left to enlist in the Marine Corps as an infantryman. Over the next few years he was deployed to Afghanistan and Libya. Although Taylor was selected for officer training, he medically retired due to the after-effects of a traumatic brain injury he sustained in Afghanistan.
"I usually ignored the multitude of emails I received from school organizations, but I am really glad I opened up the Posse email!"
Before he found Posse, he had attended five separate colleges at different levels, never finishing a degree.
"I never found the right fit," says Taylor.
He heard about Posse in an email from Northern Virginia Community College, where he was taking night classes fulltime while also working days at the Department of Homeland Security.
"I usually ignore the multitude of emails I receive from school organizations, but I am really glad I opened up the Posse email!" Taylor says.
He remembers feeling uncomfortable and hesitant early on in the first DAP group interview.
"Then I just decided to go with it," he says. "I had nothing to lose. Looking back, the process is a great way to distinguish the true leaders within the group."
Taylor was awarded a Posse Scholarship to Dartmouth College.
"I know my mother was beyond thrilled and proud," he says. "That was the most special for me."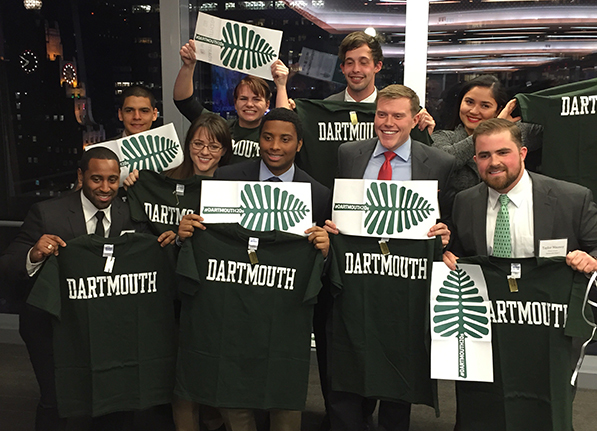 He is now setting his sights on a career in public service and engagement, having declared a major in government. Taylor spent last summer as an intern in the office of the attorney general of Washington, D.C. He gained practical experience in federal service and the legal field, a hands-on complement to his classroom studies.
On campus, Taylor has also broadcasted his unique perspective in a self-produced podcast, The Green Side.
In one of the first memorable episodes, Taylor interviewed Dartmouth President Emeritus Jim Wright—a former enlisted Marine himself—on the legacy of the Vietnam War.
Taylor has also discussed LGBTQ rights with Eric Fanning, the former secretary of the Army, who at the time of his appointment was the highest-ranking openly gay official ever at the Pentagon. Their conversation expanded into issues veterans face as they transition out of service.
Rebecca Biron, dean of the college and Posse's campus liaison, has been a guest on The Green Side, too, talking with Taylor about veterans' roles in higher education. It is a topic they each care about deeply and has been a motivating force for Taylor.
His Posse on campus has been an important resource throughout his time at Dartmouth.
"It is a solid base for establishing a friend group," Taylor says. "We all naturally go our own ways and find our niches. However, Posse is always a support to fall back on."
After graduating, Taylor plans to study law and channel his acquired skills into public service. He aims to use his own story to embolden his military peers to excel in higher education and beyond.
This spring, he will take classes in Washington, D.C., while interning for Senator Rand Paul's Homeland Security team. For the summer, he's already accepted a position in the D.C. Public Defender's Criminal Law Internship Program.
"In the future I want to continue to support The Posse Foundation's recruitment of highly qualified veterans," Taylor says. "I have already counselled some prospective applicants. I want to continue assisting in any way I can."
Feeling the #PosseLove? Doing something exciting that you want to shout from the rooftops? We want to hear about how Posse has affected your life and the world around you.