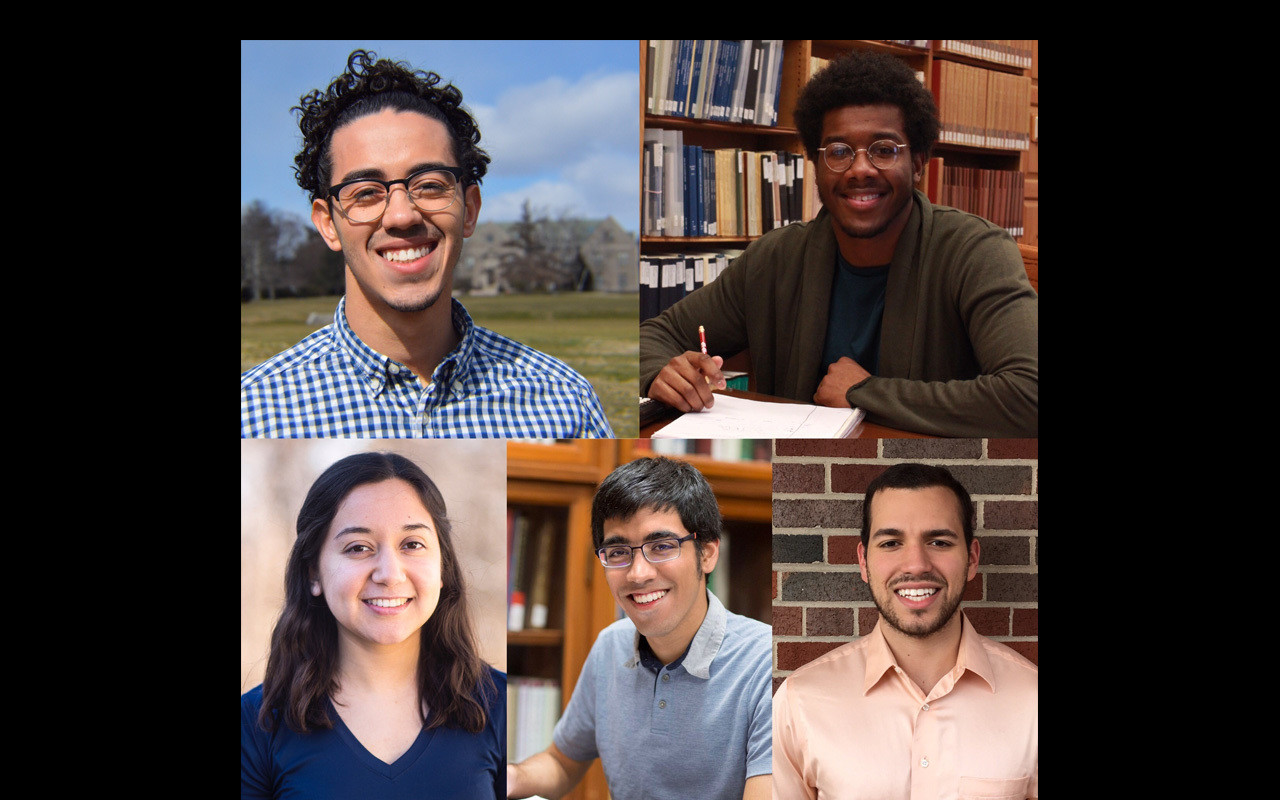 New Jeff Ubben Posse Fellows Program Awards Intern Opportunities to Scholars
This spring, Posse launched the Jeff Ubben Posse Fellows Program, established in recognition of Posse's former board chair who served from 2007 to 2016.
The program has selected five outstanding Scholars in their second year of college for the fellowship, which awards a prestigious summer internship along with a generous stipend. Civil rights champion and U.S. Congressman John Lewis, Nobel Laureate in Economics Joseph Stiglitz, Hollywood producer Jason Blum (Get Out, Paranormal Activity), MacArthur Fellows Program head Cecilia Conrad, and Children's Health Fund Founders Karen and Irwin Redlener will each host and mentor a Scholar this summer.
The 2017 Jeff Ubben Posse Fellows are Scholars who have achieved academic excellence and demonstrated exceptional leadership potential:
Daweed Abdiel, Denison University
Younes Boulares, Tulane University
Paola Meza, Middlebury College
Zaakir Tameez, University of Virginia
Christian Vazquez, Connecticut College
During Jeff Ubben's decade of service, he helped Posse establish 47 new college and university partnerships, double the number of sites from five to ten, and build the organization's assets to nearly $80 million. Ubben is the co-founder and CEO of ValueAct Capital, a hedge fund based in San Francisco, California.
"Jeff's contribution to Posse has been extraordinarily significant. He gets this mission and is dedicated to the idea that America's future relies on developing pathways to real leadership positions for talented young people from every background, young people who truly represent the diversity of this country," said Deborah Bial, President and Founder of The Posse Foundation.
Going forward, the program will be an annual opportunity for which sophomore Scholars with a GPA above 3.7 may apply.
Read More:
Ubben Posse Fellow Interviews: Congressman John Lewis
Ubben Posse Fellow Interviews: Jason Blum
Ubben Posse Fellow Interviews: Joseph Stiglitz
Ubben Posse Fellow Interviews: Cecilia Conrad
Ubben Posse Fellow Interviews: Karen and Irwin Redlener  
Learn more about the Jeff Ubben Posse Fellows Program.