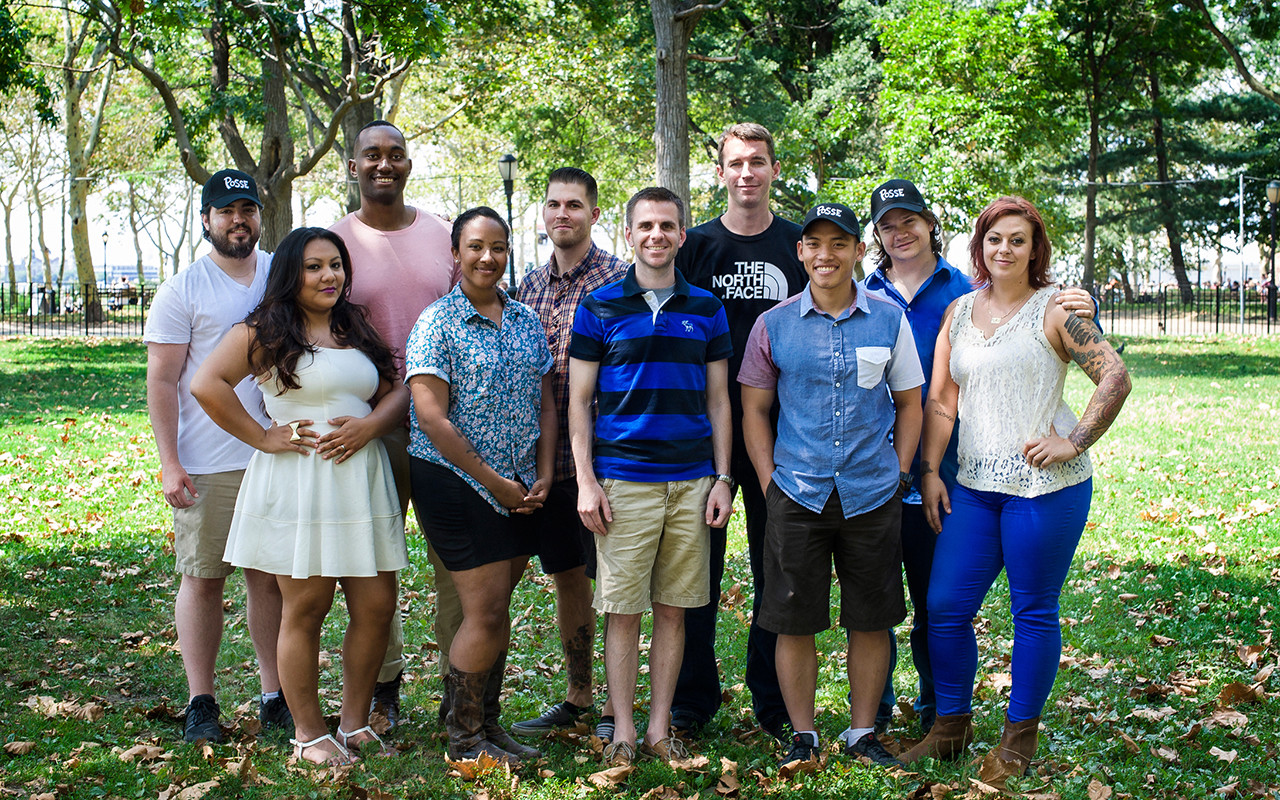 Donate to Posse Veterans
Looking to donate directly to this site?
History
In 2012, Posse launched the Veterans Program. Vassar College President Catherine Bond Hill asked Posse President and Founder Deborah Bial to consider applying the Posse concept to serve college-bound U.S. veterans. Posse's board of directors unanimously approved the idea, and the Veterans Program was born, with Vassar as its first college partner.
The launch of the Veterans Program was made by possible by generous gifts from Todd Bourell, Garrett Moran, and Jeffrey Ubben and grants from Goldman Sachs Gives, Infor, JPMorgan Chase, The Moody's Foundation, Newman's Own Foundation and Viacom.
Special thanks to our partner colleges and universities for their investments in the program and belief in the promise of Veterans Posse Scholars.
Posse Veterans Program Staff
Adam Lessuck, Director
Catherine Akoth, Veterans Support Specialist
Allison Alcena, Career Program Specialist
Samuel Finan, Veterans Support Specialist
Lazaro Galvez, Program Coordinator
Javier Marca, Program Operations Associate
Indigo Sage, Program Director
Posse Veterans Program Advisory Council
Will Clarke
Giselle Futrell
Michael Smith