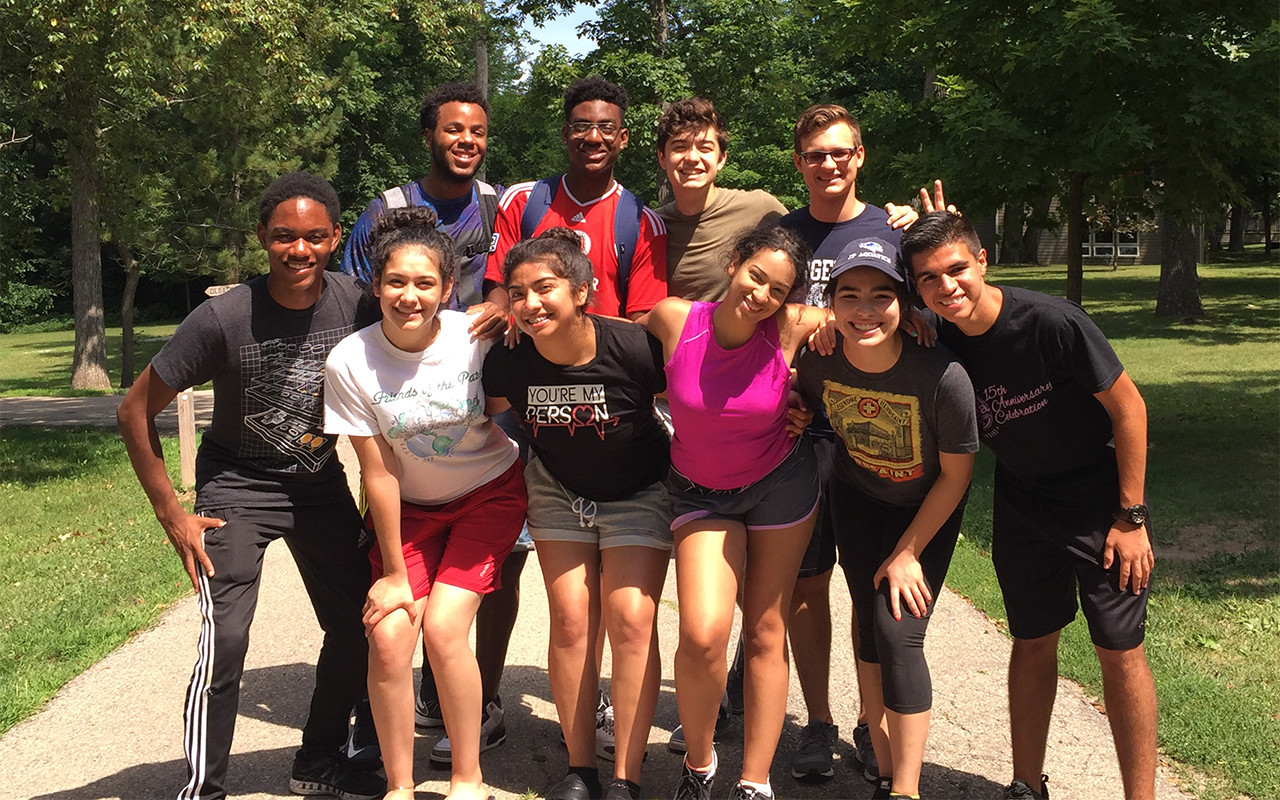 Donate to Posse Chicago
Looking to donate directly to this site?
To date, Chicago Scholars have won $302.4 million scholarship dollars from Chicago partner colleges and universities.
History
Tim Ubben, now an emeritus member of the Posse Board of Directors and a graduate and trustee of DePauw University, wanted to bring Posse to the Windy City. He organized a generous group of five benefactors to establish the founding fund for Posse Chicago. The site opened its doors in 2000 with DePauw University, Denison University and Carleton College as its first partner schools.
Posse thanks Tim for his incredible generosity and vision.
We are grateful to the teachers, counselors and community leaders of Chicago, who help us identify incredible high school students. We especially thank our partner colleges and universities for their investments in the program and belief in the promise of Posse Scholars.
2023 Posse Chicago Sponsors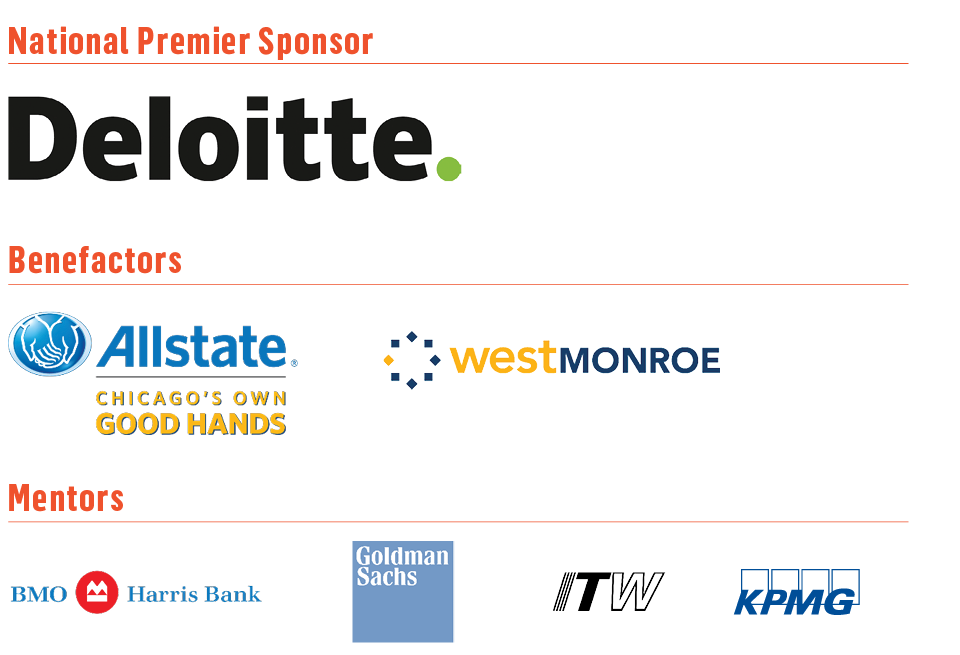 Posse Chicago Staff
Lucy Abrams, Assistant to the Director
Daisy Ayala, Trainer
Samantha Bahena, Career Program Specialist
Bailey Bagneris, Senior Trainer
Joselyn Campoverde, Trainer
Alex Garay, Senior Trainer
Elizabeth Gutierrez, Program Director
Simon Jeffrey, Program Director
Britney Lux, Development Associate
Gabriela Pantoja-Cortés, Trainer
Jada Shavers, Program Coordinator
Aida Shilwa, Career Program Specialist
Cecily Smith, Trainer
Caryn Turgeon, Development Director
Deandre Turton, Senior Trainer
Yliana Velazquez, Senior Trainer
Sage Willems, Program Coordinator
Chicago Advisory Board
Julie Parsons, Chief Operating Officer, Personal Property-Liability, Allstate Insurance Company, Advisory Board Chair
Rod Adams, US and Mexico Talent Acquisition and Onboarding Leader, PwC
Brenda Benitez, Pomona College Posse Alum (Chicago); Senior Implementation Manager, The University of Chicago Crime & Education Labs
Robert G. Byron, Chairman and Co-Founder, Blue Vista Capital Partners, LLC
Brigid M. Carmichael, Grinnell College Posse Alum (D.C.); Staff Attorney, Legal Action Chicago
Celeste Center, Senior Vice President, Private Client Advisor, U.S. Trust, Bank of America Private Wealth Management
Robert Kaye, Principal, Deloitte Consulting LLP
Geraldine Keefe, Partner, Co-Head of Midwest Investment Banking, Goldman Sachs & Co.
David Malcom, Senior Vice President and Managing Director, Internal Audit Transformation, Northern Trust
Kim Metrick, Vice President, Employment Law, Legal Operations and Investigations, Walgreen Company
Richard E. Meyers, Executive Managing Director, Head of Client and Advisory, Bernstein Private Wealth Management
Jim Pigott, President & Chief Operating Officer, Medline Industries, Inc.
Dr. Jeremy Rossman, President, Research Aid Networks
Peter Saravis, Co-Founder and Executive Chairman, Evive Health, LLC
Hon. Amy J. St. Eve, U.S. Circuit Judge, U.S. Court of Appeals for the Seventh Circuit
Edward T. Swan, Retired Partner, Kirkland & Ellis LLP
Diane Swonk, Chief Economist and Managing Director, KPMG LLP
Kevin Weinstein, Chief Executive Officer, Renalogic