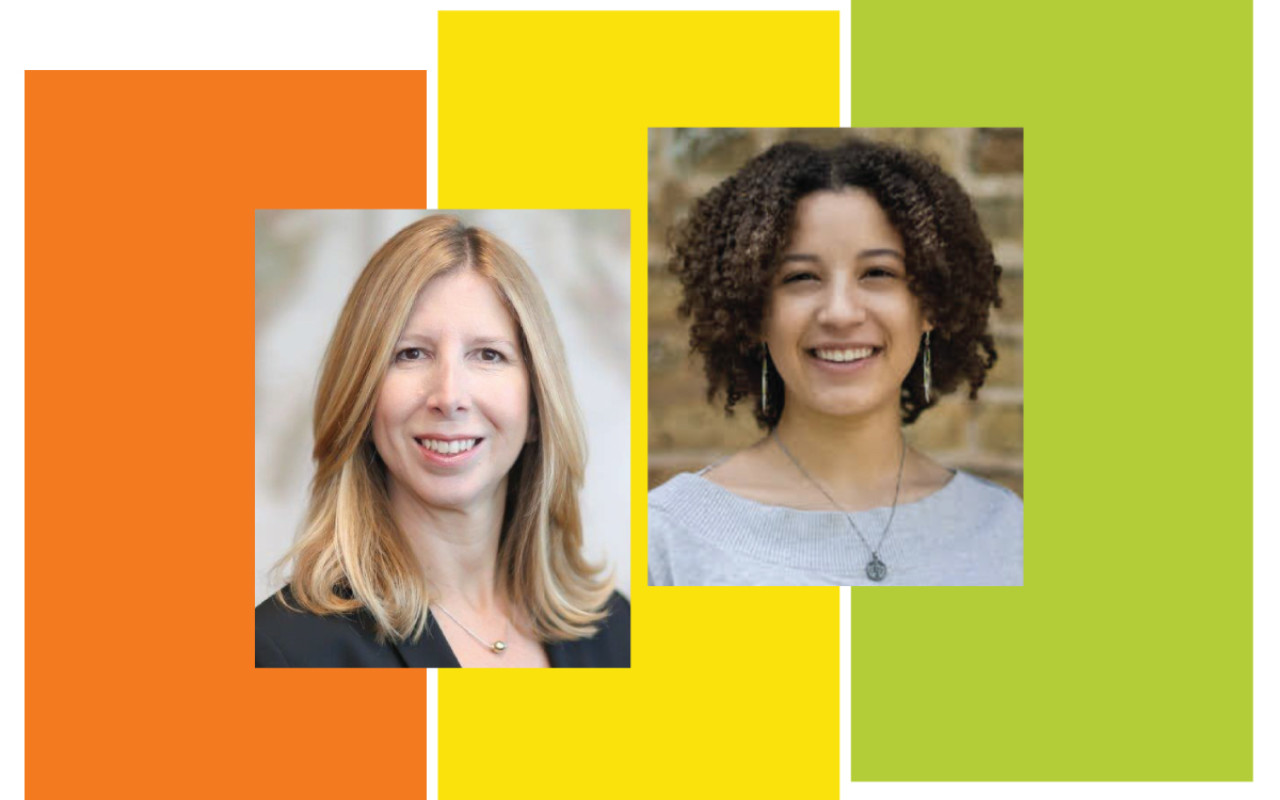 Ubben Posse Fellow Interviews: Christine Squires
The Jeff Ubben Posse Fellows Program awards five exceptional Posse Scholars $10,000 each and the chance to spend 4-6 weeks during the summer shadowing and learning from a major industry leader. The interview below with Christine Squires, Americares President and CEO, was conducted by Posse Scholar Olivia Dixon, now in her junior year at Middlebury College, who worked with Christine Squires as a 2022 Jeff Ubben Posse Fellow. The conversation has been edited and condensed..
OLIVIA: The first thing I would like to know is about your background—can you tell me a little but about what you were like as a kid?
CHRISTINE SQUIRES: I'm the youngest of three children, and I grew up in Wayne, New Jersey. My mom did not have the opportunity to go to college and my parents were married young. It was very important to my parents that their three children have the opportunity to go to college and pursue their dreams. I had a very happy upbringing. I was interested in some sports in my teens, particularly softball, very interested in music, and was very close with my sister (still am) who helped guide me through my teen years. I remember learning about apartheid through Amnesty International, and I chose that subject as a research paper when I was a teenager. Through that work, I became very interested in how I could help and thought, "I want to work for Amnesty International someday." (And I did eventually work for Human Rights Watch!)
I was also interested in travel and volunteering. And I spent time with my mom's cousin Katherine, who had Down syndrome. I volunteered with my sister weekly, at a place called One to One, to visit and engage and play games with their residents who had Down Syndrome. These are some experiences that shaped me as I decided to move away from a career in the private sector to go into the nonprofit sector.
What has your evolution as a leader looked like?
As I mentioned, I was shy in my younger years and that changed when held my first job at 16 years old. Working taught me responsibility and teamwork and gave me more confidence. In college when I reached my senior year, I liaised with incoming freshman and did summer freshman orientation tours, which helped to further my desire to lead and work with others.
How has your perspective on leadership changed, if you consider yourself a late bloomer?
My perspective on leadership certainly has changed over the years. Being a younger person and seeing what that "traditional" leadership often looked like, there seemed to be the expectation that leaders need to have all of the answers and show no vulnerability. That's not who I was or am. I joined UNICEF USA, which was my first job working for an NGO, after I worked in retail for several years. My retail experience taught me a lot about working in sales and managing a team. I was trained to understand and listen to different points of view, the importance of positive feedback and how to have difficult conversations. That training set me up well for the future. Also, I think leadership has changed generally from needing to have all the answers. An effective leader actively listens, inspires and can show vulnerability. An effective leader can learn along with everybody and helps to instill confidence in the team. I would also say I'm fortunate that what's expected in effective leadership has changed over the years. I believe the expectations of leadership have evolved for the better.
In your role as CEO at Americares, do you make an effort to maintain proximity to the people that you're serving, whether that's employees or people that are in your areas of service?
Absolutely. I have an open-door policy and am eager to make space to talk to anybody who would like to talk and share ideas or concerns with me. That's really the best way for me to connect with staff and know what's going on in the organization. I get energy from people, and our staff inspire me. There are also people who are not comfortable talking to the CEO directly for many reasons, and so I have opened up other communication channels, like our anonymous suggestion box to bring more voices forward.
And regarding keeping close to the people that we work with, I took over the helm of the organization at the start of the COVID-19 pandemic, so travel was put on hold. Eventually, once we were able to travel again, I went to Colombia, which was really impactful. Not only is our team in Colombia incredible, but so was being able to talk directly with patients who are coming to our clinics. I had the opportunity to ask them, "What has your experience been like at our clinics? What can we do better?" It's really important to listen—that's why we're here, and that's why we exist, and you have to stay close to the work. That's my favorite part of my job; It's what I enjoy.
What would you say is the hardest part about being a leader today?
There are many hard parts and many rewarding parts about leadership. I would say what is difficult is all of the change going on in the world around us that we cannot control, on top of one's own stress and trauma. I really felt like there was a shift—especially in the first year of the pandemic, where work and life were inextricably linked. Your personal life and work were no longer separated. And I feel that at Americares, during the pandemic, our staff were able to count on our mission, when everything else was changing around them. It is also important to address what's going on in the world, and I always have mixed feelings about addressing topics that are not related to the work that we do. But I think it's important because it's important for staff to know that all issues are recognized, that we see the stress and anxiety of this world—and you can't keep that out of your workplace.
How do you feel your positionality and your identities play into your leadership? How does that factor into the role that you play in the world, via a global organization?
That's an interesting question. So, one way is I'm very mindful that I'm a white woman and my name is Christine Squires. And I'm also aware that I am the first woman CEO of this organization, which is evolving and becoming more progressive. We've been very focused on diversity, equity and inclusion at Americares. My priority when I first became CEO was to intentionally move Americares to a truly global organization. When I came on, most of the decision makers were based out of our global headquarters in Stamford, Connecticut, and it was important to distribute decision making across all of our global teams.
What do you hope to see from this next generation of leaders?
What I'm already seeing in the next generation is the comfort to speak up and more real intentionality about how to make changes in this world. It is easy to get overwhelmed with the many problems facing this world; climate change, inequity, wars, misinformation etc. I have to watch my news intake and mind all the problems that just seem to keep piling on every day. I think what's key for the next generation of leaders—finding your area of focus, your passion, and being strategic about how we can make that change and understanding that change requires partnership; It can't be done alone.
Is there anything from this next generation leaders that you've learned, anything that you have maybe implemented into your own leadership style?
Being an inclusive leader is very important to me. And it's always been my style and has really been more accelerated at Americares because of the younger generation of leaders that we have. It's about knowing that I don't have all the answers. I will engage in conversations that include openings like, "Hey, maybe there's a problem," and, "How do you think we might solve it?" and leave space for new ideas. I also believe innovation is important. The way I'm thinking about something and the way someone else is thinking about something is going to be very different based on life experience, and I'm going to learn a lot from that difference. I also love the idea of a reverse mentorship. We all have a lot to learn from each other as we go through life.
What does inclusivity mean to you?
Inclusivity means being clear and transparent when there is a decision that is made, about why it's being made. Being inclusive means giving space, whether it's anonymously or directly, to bring in different ideas. Inclusivity means a place where everyone feels welcomed, valued, respected and heard.
Read More:
Ubben Posse Fellow Interviews: David Solomon
Ubben Posse Fellow Interviews: Sen. John Hickenlooper
Ubben Posse Fellow Interviews: Stéphane Bancel
Meet the 2022 Jeff Ubben Posse Fellows.