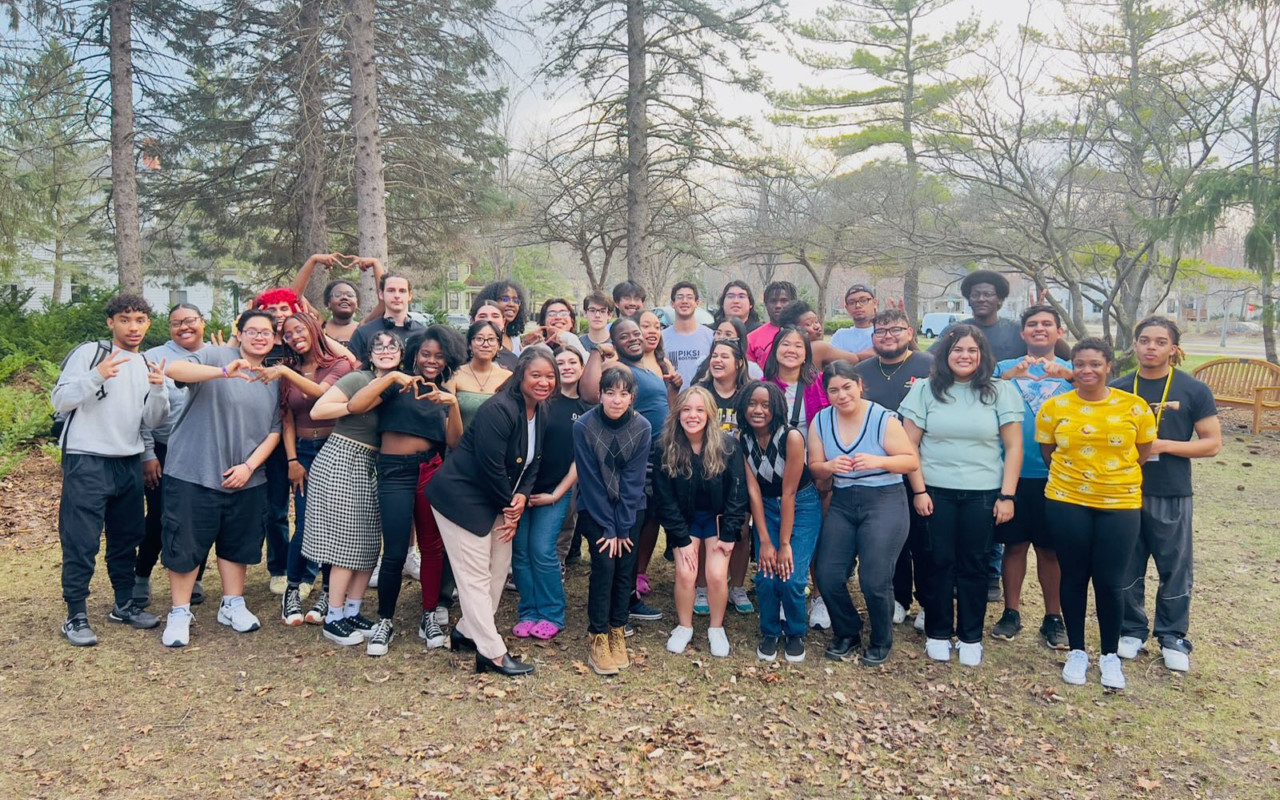 Carleton Selects 10th Houston Class, Celebrates Partnership
Carolyn Livingston, the liaison to the Posse program at Carleton College, understands the impact Posse Scholars have on the community.
The vice president for student life and dean of students at Carleton, Carolyn has held the liaison role for the last 8 years—the entirety of her tenure at the College.
"Being a part of a program like Posse means breaking cycles and creating opportunities."
Carolyn grew up in rural South Carolina, raised by parents whose formal education ended after middle school. As a first-generation college graduate, she understands firsthand the impact that mentoring and instilling a sense of belonging can have on students' success.
"Growing up, for African American and Latinx communities, there wasn't really a college-going culture. I am grateful that I had a really great college counselor who helped me see college as a path I could take," says Carolyn. "Being a part of a program like Posse means breaking cycles and creating opportunities."
Carleton, located in Northfield, Minnesota, became a Posse partner in 2001, initially signing on to recruit students from Chicago, Illinois. In 2013, the College switched to recruit students from Houston, Texas, and last fall selected its 10th Houston class. To date, Carleton has welcomed more than 200 Posse Scholars to campus and boasts more than 100 Posse graduates in the workforce.
"We are all in. Top down and bottom up."
"We are all in," says Carolyn. "Top down and bottom up."
She describes the Carleton Posse community as "close-knit siblings who are leadership oriented and ambitious." This sentiment is supported by Scholars' many achievements, which include leading in student government, winning coveted undergraduate and graduate fellowships, and being elected to Posse's Alumni Council, to name a few.
"We are so proud of our continued partnership with Carleton," says Stacey Pierce, Posse's Chief Operating Officer. "Not only is Carleton an incredible institution, ranked sixth amongst liberal arts colleges in the United States, but the Posse community is thriving. We cannot wait to celebrate 25 years of partnership in the 2024-2025 academic year."
To see a full list of Posse's partner Colleges and Universities, visit https://www.possefoundation.org/supporting-scholars/college-university-partners.