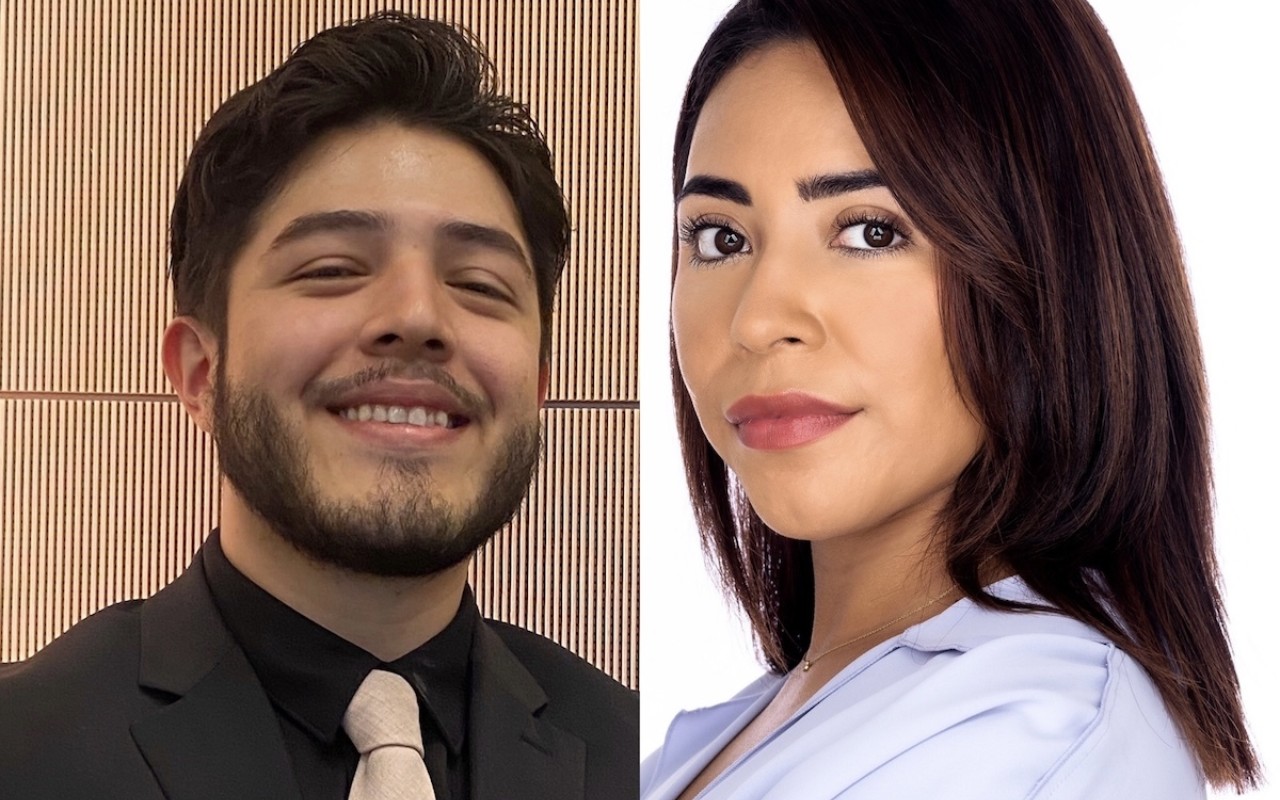 Posse Houston Welcomes New PNAAC Representatives
Posse Houston is proud to officially welcome two new Posse National Alumni Advisory Council (PNAAC) representatives: Jonathan Aceves and Genesis Rojas. They will follow in the footsteps of their predecessors, Otisha Byrd and Adriana Castillo, who worked to exponentially increase alumni engagement in the Greater Houston Area despite pandemic limitations during their two-year term.
With a passion for cybersecurity and information technologies, Jonathan Aceves obtained his Bachelor of Science degree in industrial and systems engineering from Texas A&M University in 2021. Jonathan initially had reservations about entering a campus as large as Texas A&M, but found confidence in Posse's deep commitment to his success. He looks forward to giving back to the Posse community in his PNAAC term.
"It's all about having a professional environment but also connecting with people."
"The biggest disadvantage of being a first-gen student is not having a straight path because nobody in your family has been through it to share their struggles with you," Jonathan says. "I'm grateful for Posse because they provided me with those resources."
Genesis Rojas received a bachelor's degree in political science from Carleton College in 2019, with a minor in educational studies. She currently works with EMERGE, a Houston-based college access program, and hopes to continue specializing in her career.
With fewer alumni engagement opportunities available during the height of the pandemic, Genesis and many of her Posse peers worried they might lose touch with the organization. But through recent events and in-person gatherings, Genesis was reminded of what drew her to Posse in the first place.
"Getting to chill and eat and talk through discussion questions was really great," she says, remembering bonding with fellow Scholars during Posse's Pre-Collegiate Training program. "It helped us ease into what the Posse would look like in school, and the college experience."
Building on those shared alumni roots, Genesis hopes to create broader networks for real-world Posse community.
"Alumni want to get something out of events," she says, setting her sights on a productive PNAAC term. "It's all about having a professional environment but also connecting with people."