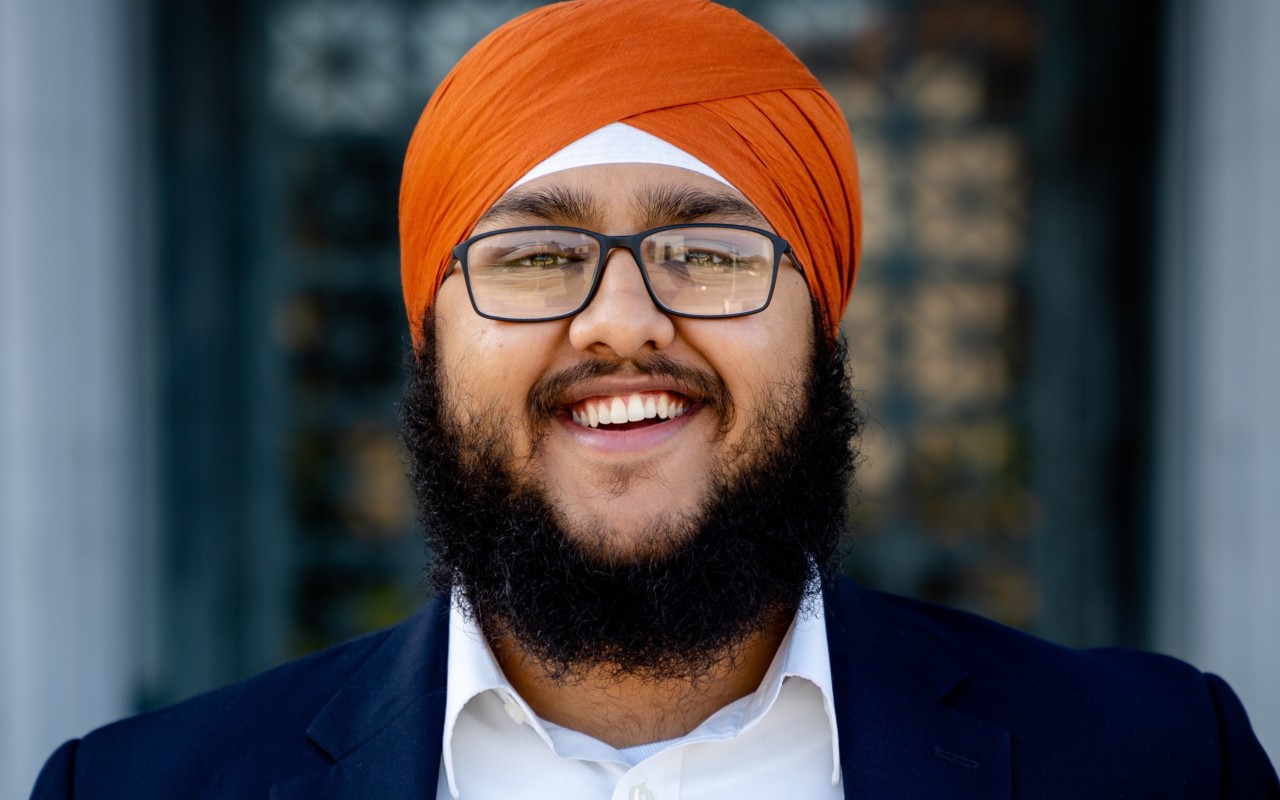 Berkeley Scholar Works at Special Olympics as Ubben Fellow
Gurbir Singh, now a junior at the University of California, Berkeley, spent this past summer under the mentorship of Timothy Shriver, chairman of the board of the Special Olympics, as a Jeff Ubben Posse Fellow. The program selects five Posse Scholars each year to receive a generous stipend and a prestigious summer internship. Gurbir is the third Posse Los Angeles Scholar to be selected as an Ubben Fellow since the program's inception in 2017.
The Los Angeles native traveled to Washington, D.C., this summer where he shadowed his mentor at several speeches and at the 50th anniversary celebration of the Special Olympics at the Kennedy Compound in Hyannis Port, Massachusetts.
"It was inspiring to learn from Tim what is means to be a multi-dimensional leader," says Gurbir. "I learned first-hand what it means to mobilize passion in an organization."
In addition to attending events, Gurbir worked on several projects for the Special Olympics in government relations and international government funding. One of his major focal points during the three-month experience was creating proposals and analyzing funding data related to the international branches of the Special Olympics.
"I learned first-hand what it means to mobilize passion in an organization."
Gurbir spent his previous summer as a legislative intern for U.S. Senator Kamala Harris, and says his prior work with the senator's office was great preparation for the Special Olympics. He notes that working inside the operations of a nonprofit helped him then learn about issues from a different perspective.
"While nonprofits and government agencies are often working to serve the same issues, understanding both allows you to meet the challenges from a more holistic point of view," says Gurbir. "I am so grateful for my experience with the Special Olympics. The work was transformative."
Back at Berkeley, Gurbir is a political science major with a focus on international relations and a minor in international human rights. He is a member of the Cal Mock Trial team, where he was ranked all-national witness in 2018. He is also an open source investigator with the Berkeley Law School's Human Rights Lab, where he researches international human rights abuses.
"I am looking forward to my last two years on campus as I start to plan my future," says Gurbir. "I want to make an impact on campus and leave a legacy."
Gurbir also has an eye towards next summer, having recently been offered an internship at Deloitte working in their Government and Public Services Risk Advisory practice.
Read More:
Ubben Posse Fellow Interviews: David Ricks
Ubben Posse Fellow Interviews: Jenny Rickard
Ubben Posse Fellow Interviews: Oskar Eustis
Meet the 2019 Jeff Ubben Posse Fellows.