Donate
Looking to support Posse Scholars?
Watch: PossePlus Summit Town Hall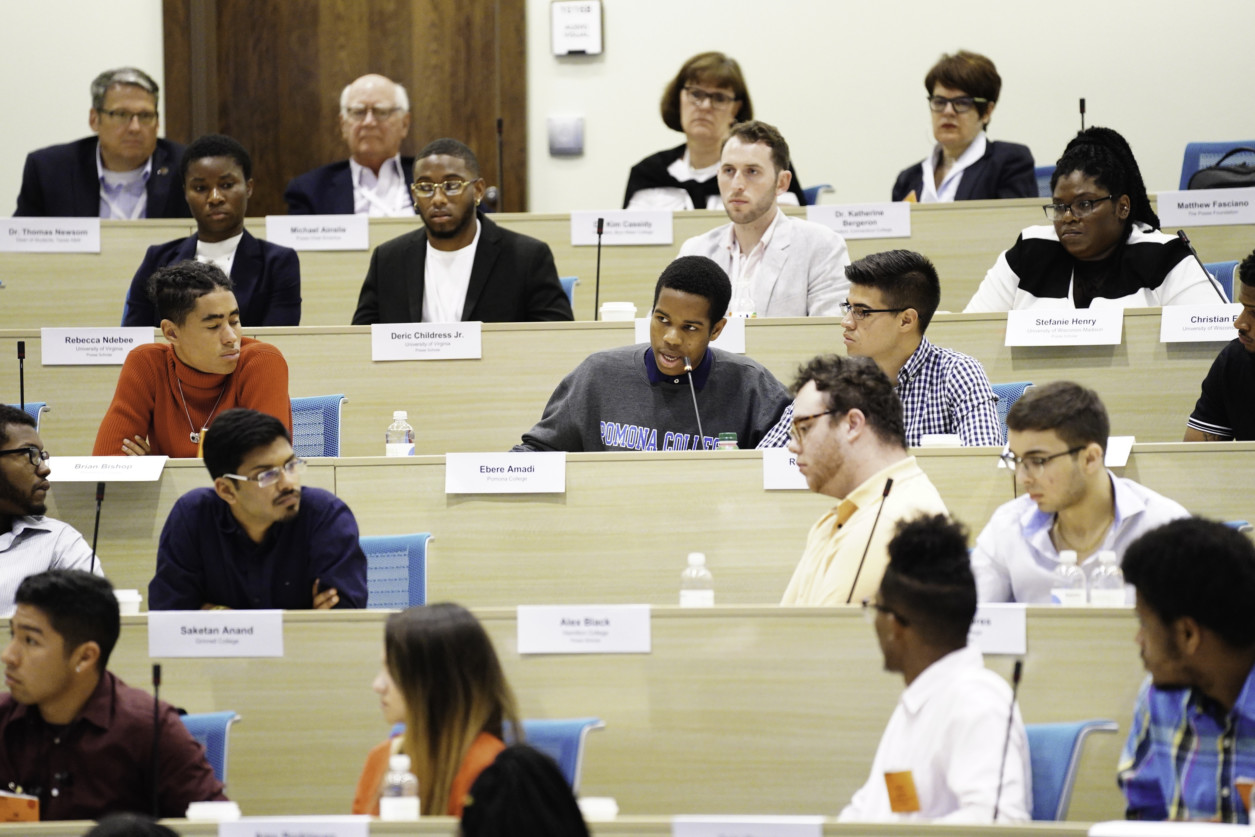 The PossePlus Summit gathered 150 student delegates together with college presidents and philanthropic, corporate and community leaders for a probing look at our nation's challenges, successes, and opportunities for growth. A special LIVE Town Hall event on June 7, 2019, was streamed by NBCU Telemundo.
Join the conversation: #PossePlusSummit
What is the PossePlus Summit?
The PossePlus Summit was a once-in-a-lifetime conference for students from 56 colleges and universities after they have attended the 2019 PossePlus Retreat, "The State of Our Union." In February 2019, the president of the United States delivered the State of the Union address. Imagine: What if 5,000 college students could express what they think about the state of our union? These students are current and future voters and tomorrow's leaders. The 2019 PossePlus Retreat and, by extension, the PossePlus Summit, gives them an opportunity to voice their ideas, experiences and hopes for the country.
The Summit was hosted by The Posse Foundation in collaboration with the Aspen Institute.
Why is Posse hosting this special event?
The summit was inspired by our 30th anniversary, and by more than two decades of powerful PossePlus Retreats. For years, participants have wondered what else they might do after the PPR. This one-time event expanded upon the main goal of our PossePlus Retreat: to help and encourage college students to engage in important societal issues.
What is the goal?
The summit aimed to explore more deeply the 2019 PossePlus Retreat topic, "The State of Our Union." Through interactive workshops, forums with guest speakers, and networking opportunities with other leaders, the summit was a space for participants to report back on and amplify the conversations and stories from their 2019 PossePlus Retreats.
What happened?
The summit featured a town hall, guest speakers, interactive workshops and community-building sessions. It also included takeaways from the PossePlus Retreats, including survey data and shared workshop artifacts.
When and where was it held?
The summit was on June 6-7 (Thursday and Friday), at Deloitte University in Westlake, Texas, near Dallas. Deloitte generously provided event space and accommodations for participants and guests.
Who was invited?
By invitation:
PossePlus Retreat delegates: Posse Scholars and PossePlus guests
Posse's partner institution presidents and chancellors
PossePlus Summit guests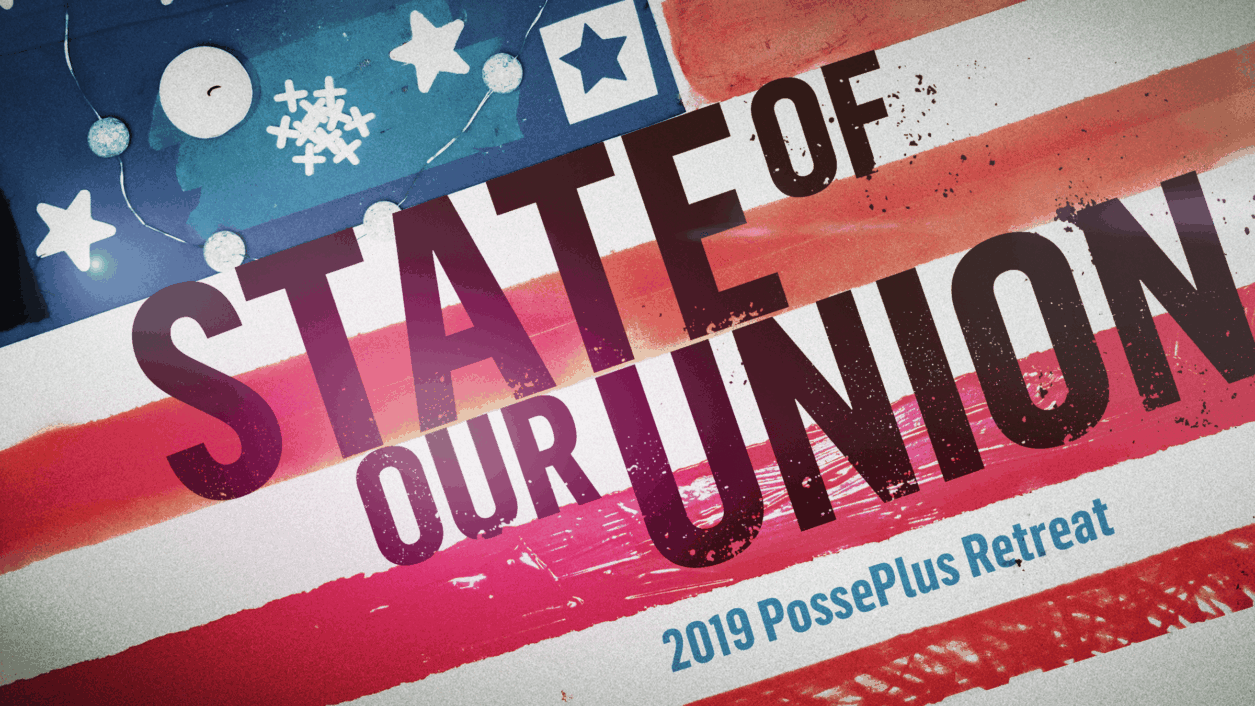 Watch the 2019 PossePlus Retreat promotional video