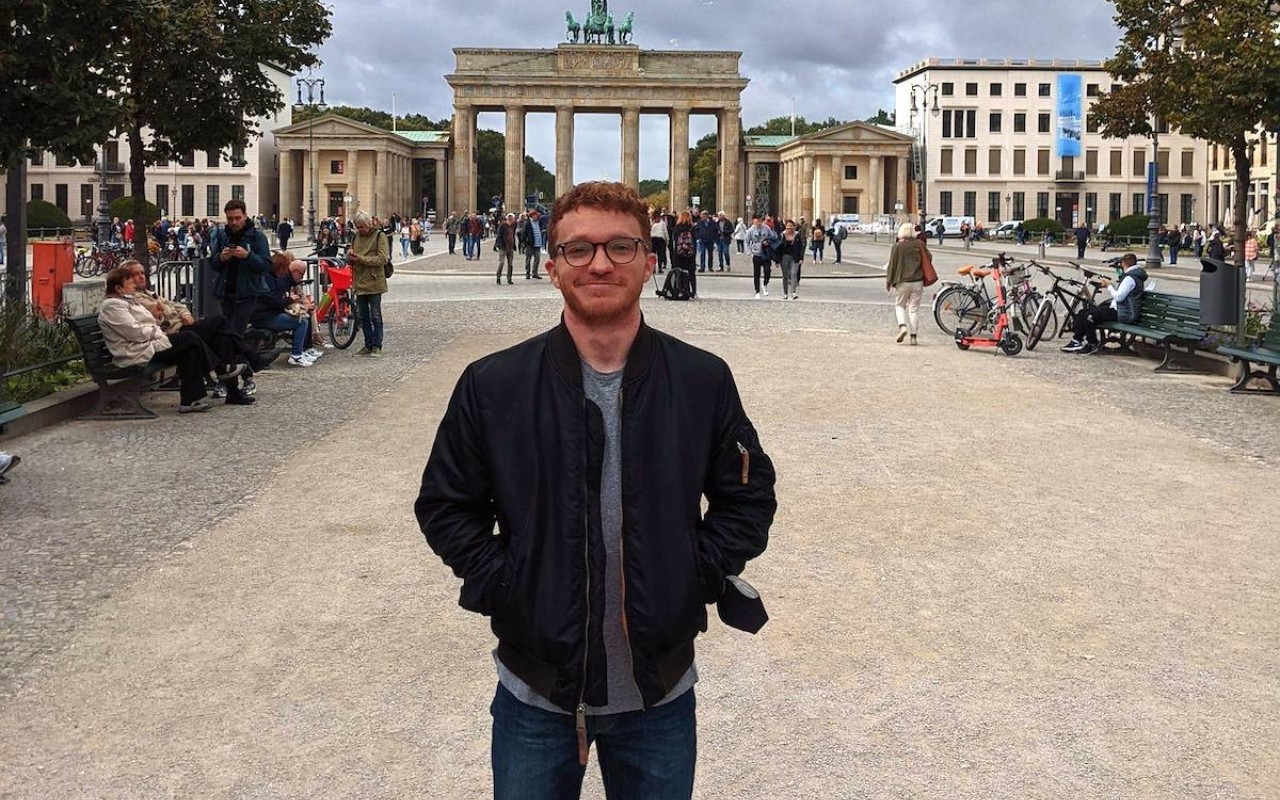 Vassar Vet Excels in Foreign Language Study, Heads to Grad School at Georgetown
Vassar College senior Devon Arceneaux, a Scholar in the Posse Veterans Program, has been accepted into Georgetown University's Master of Arts in German and European Studies (MAGES) program. After his Vassar commencement this spring, Devon will head to D.C. to begin his studies and further his German language skills.
Devon credits time spent stationed in Korea with the U.S. Army as sparking his interest in languages and international affairs. Once at Vassar, he focused his academic interests on international relations, specifically nuclear non-proliferation and German studies.
"I wouldn't be where I am today without the Posse Veterans Program."
Devon, already a multi-linguist skilled in Korean and French, was awarded a Critical Language Scholarship in his junior year to support a German language-development experience and study abroad. He subsequently spent a summer at the Middlebury Language Institute in a German intensive program, followed by several weeks in Berlin.
"I would highly recommend the Middlebury Language Institute for anyone who is interested in rapidly becoming proficient in a new language," Devon says. "I was able to pick up German in a year between the Institute Berlin and a year of German at Vassar."
Looking towards the future, Devon has his eyes set on a career in the State Department as a Foreign Service Officer.
"I wouldn't be where I am today without the Posse Veterans Program," Devon reflects. "Beyond the opportunity to study at Vassar, Posse was also instrumental in helping me apply for and receive my CLS Scholarship, and in my path to get accepted to MAGES. I am thrilled to attend Georgetown and can't wait for all that lies ahead."