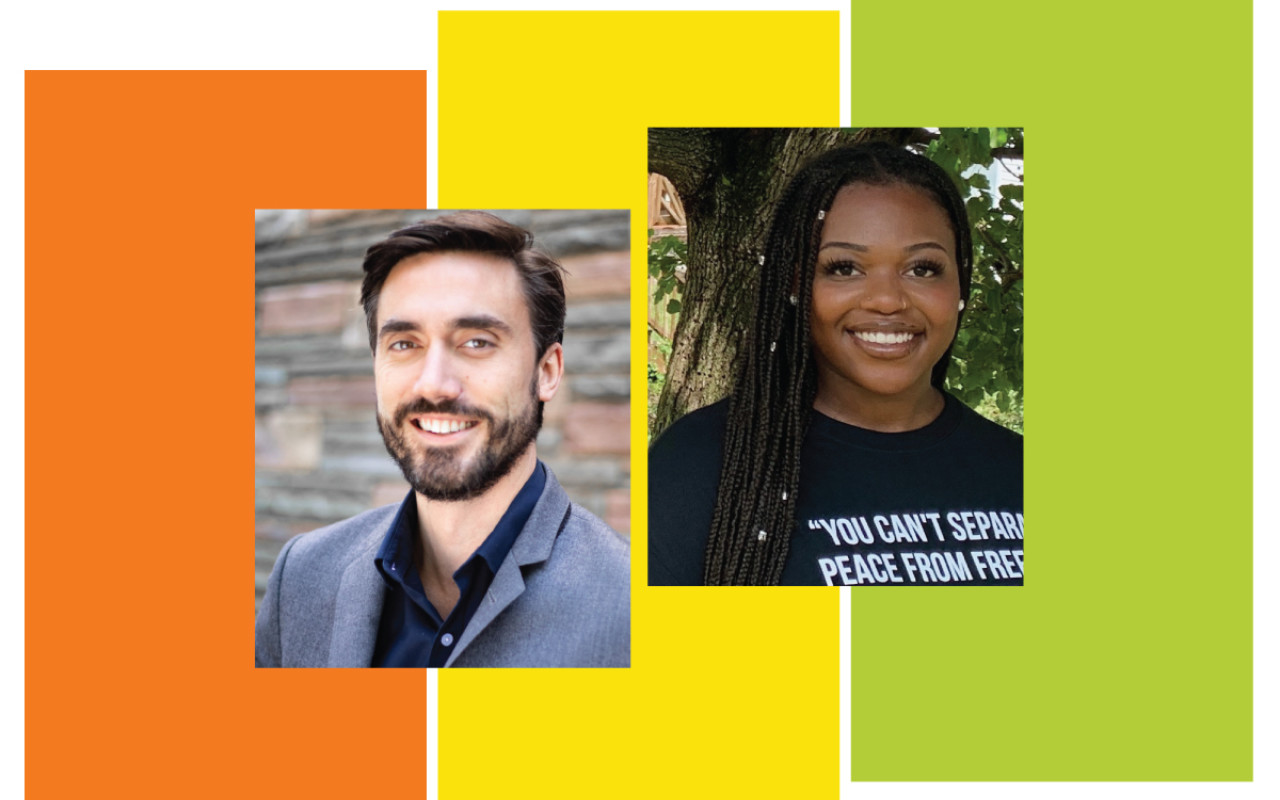 Ubben Posse Fellow Interviews: Kyle Lierman
The Jeff Ubben Posse Fellows Program awards five exceptional Posse Scholars $10,000 each and the chance to spend 4-6 weeks during the summer shadowing and learning from a major industry leader. The interview below with Kyle Lierman, CEO of Civic Nation, was conducted by Posse Scholar Jerra Holdip, now in her junior year at Bucknell University, who worked with Kyle Lierman as a 2021 Jeff Ubben Posse Fellow. The conversation has been edited and condensed.
JERRA: What brought you to advocacy work in general and Civic Nation specifically?
KYLE LIERMAN: I worked in the Obama White House Office of Public Engagement for a little over six years. And it was really there that I began to understand the power and importance of advocacy and organizing, not just in a political campaign sense, but to drive progress on so many issues. In the last few years of my time in the Administration, we were really in a place where it became much harder to accomplish President Obama's goals through Congress and we had to get creative regarding how we were going to push his agenda forward. Whether it was free community college or stopping sexual assault, Congress wasn't acting and we still needed to get things done. We went back to our roots as organizers, using our convening power at the White House and to drive behavior, culture, systems and policy change at the state and local level. Civic Nation was a critical outside partner of ours as they really looked beyond federal advocacy when it came to making change. Traditionally when people think about advocacy, it's about advocating for policy change but it's ultimately about how we can bring people together from all levels and inspire them to take action nationally and in their communities. I still think of myself as an organizer, and this is just organizing people on every level. CEOs, celebrities, grassroots volunteers, corporations, and governments can all be organized to make a change.
We've talked a lot about your professional qualities. What do you think is the best personal quality you bring to your role as CEO of Civic Nation?
My main skill set is building relationships. This manifests itself in a lot of different ways in my role as CEO. A lot of the work we do at Civic Nation would not be possible without the relationships we have built with different entities over the years. Whether it is me building relationships with staff to encourage them to accomplish their goals, or building relationships with partners, it is imperative.
The other personal quality I bring to my role is vision. Everyone on our team is talented, but someone has to be able to see around the corner and prepare for what's ahead. The CEO has to have the foresight to steer the ship. I think our "Made to Save" initiative is the best example of that. I was listening to a podcast when I came up with the idea that we needed a vaccine confidence initiative. That was in July 2020 before there was a vaccine. Overall I think my main skills are building relationships and having the ability to step back and think big about how our unique assets at Civic Nation can be used to create meaningful change.
Who in your life do you think had the biggest influence on your leadership style?
My dad was very political, so in a lot of ways my sense of politics comes from him. He has probably started 10 organizations in his lifetime. It seemed as if he had unlimited time to start his various initiatives but that's just because he was a good organizer. He was a connector, so I think my dad was certainly a huge influence on me and my ability to organize and build relationships today.
My mother was a nurse practitioner at a community health center and she helped me understand how to ground myself. She really helped me realize that every level of work is important. Whether you're the President or a staffer in the White House, or you're working directly with people on the ground like she was, your work is valuable and important.
My 8th-grade government teacher was just an awesome guy. He was a Vietnam War veteran and an all-around amazing guy. I remember my first day in his class, my dad was running for Congress at the time, he called on me and asked if I had any relation to Terry Lierman. When I told him that was my dad, he told me he was a huge supporter of his opponent and I was so scared. We ended up getting along great, he took me to my first protest, which was during Bush v. Gore at the Supreme Court, and ultimately helped foster my interest in advocacy. Even though my daughters are very young, I still try to expose them to some of what I got exposed to when I was young.
Do you feel like the work you're doing now at Civic Nation is empowering the next generation of leaders to make the same kind of change?
Yes, but I always think we could be doing more. Some of the results I have are more anecdotal than they are systematic. For example, I was on a call with the White House about gender-based violence and how men could play a bigger role. And one of the gentlemen on the call, who was around 23, said, "Kyle, I thought you should know that the reason I'm on this call is because I came to the White House for an "It's On Us" [Civic Nation sexual assault prevention initiative] summit and I realized I could spend my career stopping sexual assault." A former young staffer of mine is now a digital director for Vice President Kamala Harris, a former intern is doing great work for Congresswoman Underwood, and there are many more stories like that.
Hearing those stories and having those moments, it kind of feels like "my work here is done." I'm an old man now! It's hard to measure sometimes, but I feel like the work we have done has helped inspire a generation of people to see themselves as changemakers. Sometimes that means a young person works in the private sector and their side hustle is supporting local causes. Or in many cases, it means that people have decided to dedicate their lives and careers to being changemakers.
Were you in a lot of leadership roles as a child or did you develop that skill set more in your adult life?
I was captain of the basketball team, that was my main thing. I developed a lot of my leadership qualities through sports. I was involved in politics at a young age but my whole future and career were predicated on the step I took to join the Obama campaign and become an organizer. I was only 21 when I did that.
What gave you the push to decide to join the campaign?
Barack Obama! How could you not go work for that guy? We used to say on the campaign that Barack Obama gets you in the door, but it's the organizers and the staff that keep you there. That was my experience. He inspired me to drive 9 hours to Charleston, South Carolina, to volunteer. But a couple of the campaign staffers I worked with were so awesome and empowering that they made me want to stay! I was supposed to volunteer for a week, I ended up staying for a month and then leaving school to work for the campaign for 10 months.
If you told your 10-year-old self that this is where you would be today, do you think he would believe you?
I think this was always the plan one way or the other. Being in a place where I could use my time and energy making a positive impact. I probably thought I would be an elected official by now. I ran for state legislature in Maryland when I was 23 and lost by 300 votes. It was the best loss, because if I had won, I probably would not have been able to work in the White House. I've never lacked ambition or a willingness to try and I think those are the skills that helped me get here. I always had high expectations of myself and may have been a little overly ambitious as a 10-year-old so I doubt he would be surprised.
As we move to cultivate the next generation of leaders, how do you think we encourage those who have been consistently discouraged from dreaming big to have the same big ideas and big dreams that have led to your success?
I think the most important thing is to let them be a part of it. People need to see themselves in the work and do the work alongside us. We have to give people the tools they need to swim, not just throw them off the deep end. We all have unique perspectives that help us see the world differently, and ultimately help us change the world.
Read More:
Ubben Posse Fellow Interviews: Gov. Gavin Newsom
Ubben Posse Fellow Interviews: Ryan Roslansky
Ubben Posse Fellow Interviews: Josh Sapan
Ubben Posse Fellow Interviews: Dr. Tom Shanley
Meet the 2021 Jeff Ubben Posse Fellows.