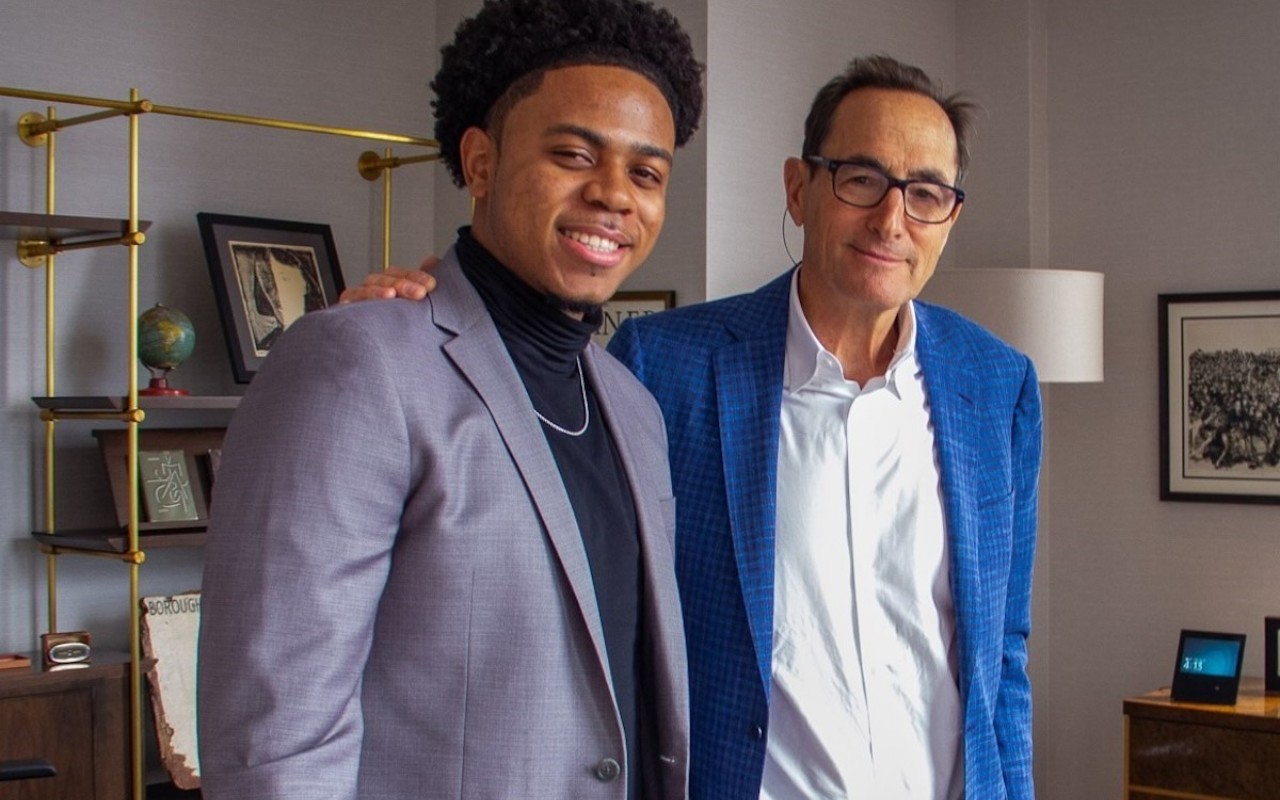 Ubben Posse Fellow Interviews: Josh Sapan
The Jeff Ubben Posse Fellows Program awards five exceptional Posse Scholars $10,000 each and the chance to spend 4-6 weeks during the summer shadowing and learning from a major industry leader. The interview below with Josh Sapan, Executive Vice Chairman of AMC Networks, was conducted by Posse Scholar David Barbier Jr., now in his junior year at Syracuse University. David worked with Josh (who was then the company's President and CEO) as a 2021 Jeff Ubben Posse Fellow. The conversation has been edited and condensed.
DAVID: Josh, you've been a part of AMC Networks for 30-plus years. Being the home of "All the Good Stuff," the good stuff wouldn't be so good without you. Take us back to what made you the person that is sitting before me today.
JOSH SAPAN: My mother was an actress. My dad, who had sold shoes, became a copywriter in advertising, so he wrote ads and later wrote TV commercials. So that probably influenced me. There was nothing that unique in my upbringing. I went to a college in Wisconsin, but then, I went to California and I finished via correspondence course. Then to the point that brings us here to these chairs, I was always interested in acting, writing, and TV and movies, you know, it sort of commanded my attention. That was always on my mind and so I pursued that. When I left college, I set up a movie theater that I owned in Ohio. And then I went to find a job in TV, which ultimately led to this job which I've been at for a long time.
Your leadership style is very unique. Is there some sort of origin to that or is that just kind of born of your own humanity?
I don't think that I was emulating anyone. I think whatever it is, is mostly just personality. Well, you know, I do believe in my mind that I'm in a room with people smarter than me and certainly more capable in many different arenas. And so, it feels imperative for me to take advantage of that, not for myself, but just for good outcomes.
I think people only see the end product of all the hard work you put in, the Breaking Bad, the Mad Men, the Discovery of Witches, and of course The Walking Dead. What have you had to sacrifice to get where you are in your career?
I don't think of myself as having had to sacrifice. I'm being honest with you. I think we've made some good moves, which has been fun. And sometimes on the business side, if you want to call it that, where we had a vulnerability or weakness, we tried to turn it into a strength. Try to turn your biggest adversity into an advantageous ability.
What do you want to be remembered for?
You know, the first thing that comes to mind is someone once said, "People aren't remembered for what they did, they're remembered for the way they made you feel."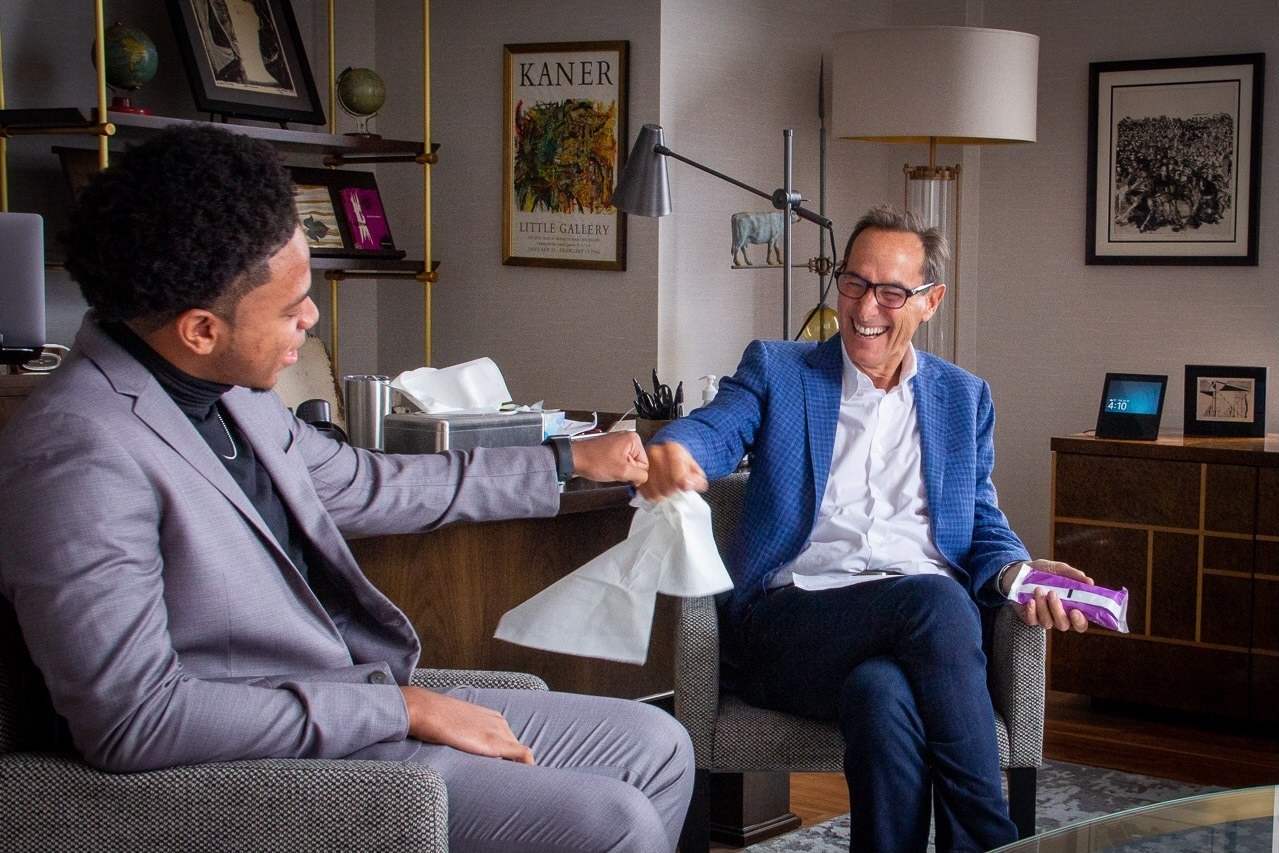 UBBEN

FELLOWSHIP

REFLECTIONS

– by David Barbier Jr.

Leadership Style
Observing Josh Sapan's leadership style, I see he is confident in his team. He believes they will bring the best solutions to any issue that could arise.

Work Environment
What was unique about the work environment at AMC Networks was the fluidity and openness when it came to new creative projects. Everyone felt accessible and willing to support in any capacity. As a workplace, AMC Networks is doing right in opening themselves to different forms of content creation. The support I received as a creative was astounding and pushed me to write projects that provided social commentary.

In Three Words
I'd describe the leadership style present at AMC Networks in three words: supportive, energizing and engaging.

Career Philosophy
One of the biggest AMC Networks career philosophies I learned from the experience is: Your perspective is yours alone, so utilize it.

The Takeaway
The takeaway from my AMC Networks experience: You are more capable than you think.
---
Read More:
Ubben Posse Fellow Interviews: Kyle Lierman
Ubben Posse Fellow Interviews: Gov. Gavin Newsom
Ubben Posse Fellow Interviews: Ryan Roslansky
Ubben Posse Fellow Interviews: Dr. Tom Shanley
Meet the 2021 Jeff Ubben Posse Fellows.