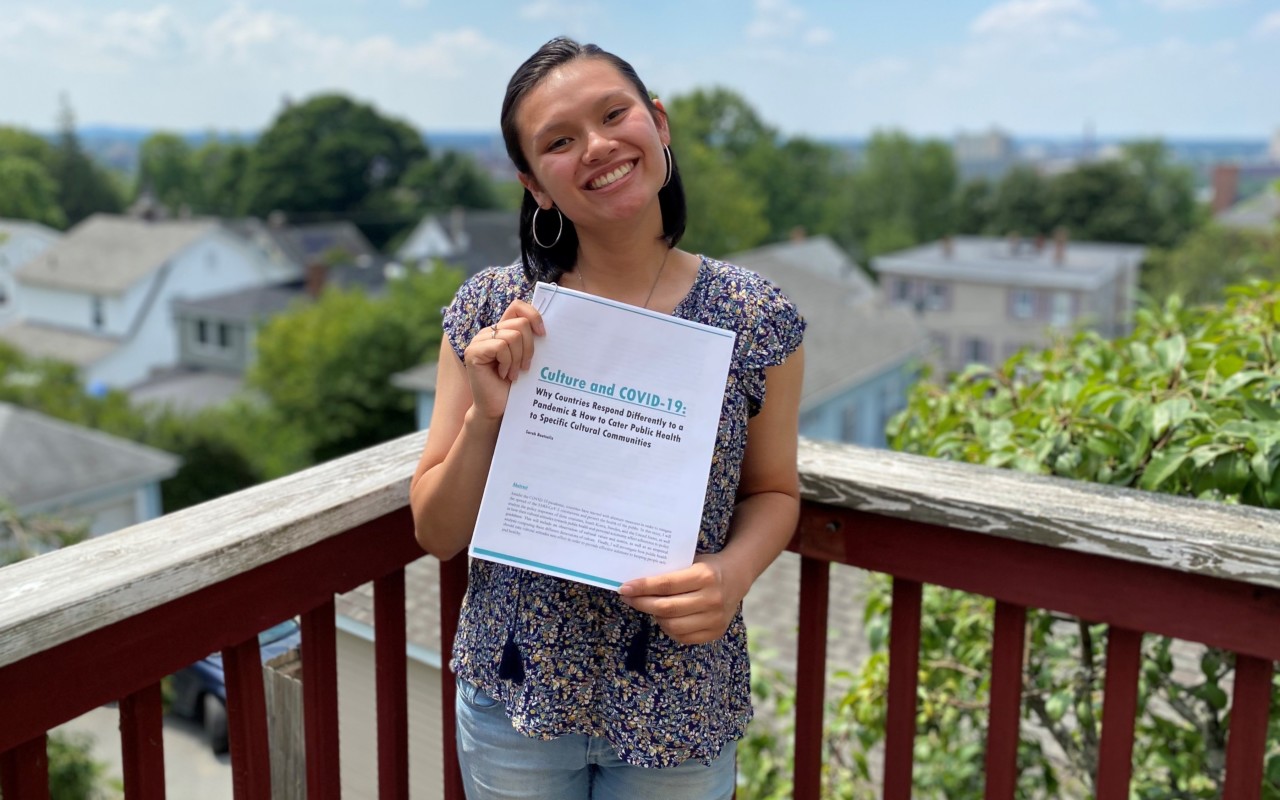 Scholars Support Leading Virologist on COVID-19 Research
This summer, seven Posse Scholars applied their academic experience and leadership skills as interns with humanitarian aid nonprofit Research-Aid Networks. The Scholars, who each hail from separate Posse partner colleges and universities across the country, are addressing the COVID-19 pandemic as part of this global research effort.
The Scholar interns who worked at Research-Aid Networks this summer are Sarah Boutselis of Centre College, Ming Chen and Trang Nguyen of Denison University, Diana Guzman and Nathan Mendoza of Oberlin College, Britney Lux of Middlebury College and Krinal Thakkar of Cornell University.
Dr. Jeremy Rossman, a senior lecturer in virology at the University of Kent, connected the Scholars to this extraordinary opportunity. Dr. Rossman has been a valued supporter of the Posse STEM Program and has served as a volunteer career coach for Posse Chicago since 2017. He developed this year's remote internship to allow Scholars to gain real-world experience in pandemic control.
Dr. Rossman is also the president and founder of Research-Aid Networks, an interdisciplinary nonprofit organization delivering effective humanitarian aid and long-term sustainable community development through collaborations between researchers, aid organizations and local communities.
"I was able to research the effects of COVID-19 in South Korea, Sweden and the U.S."
The Posse Scholars' work has covered many issues related to the pandemic, including researching and writing policy recommendations, producing articles and social media content to facilitate community engagement and local actions, and developing partnerships between social assistance organizations in Chicago to address community needs. Dr. Rossman has empowered Scholars to explore all aspects of the pandemic response, whether in the United States or other countries.
"With the help of Research Aid Networks this summer, I was able to research the effects of COVID-19 in South Korea, Sweden and the U.S.," says Sarah, now a junior at Centre. "I analyzed their cultures in order to understand why each country enacted its policies and why citizens responded the way they did. From there, I was able to write policy recommendations for the U.S. so that we can continue to work on flattening the curve and implement culturally relevant solutions."
Several of the Scholars interning for Research-Aid Networks have benefitted from the Posse Summer Leadership Award (PSLA), funding that aims to relieve the financial obstacles associated with unpaid or minimally paid internships with nonprofits or government institutions.