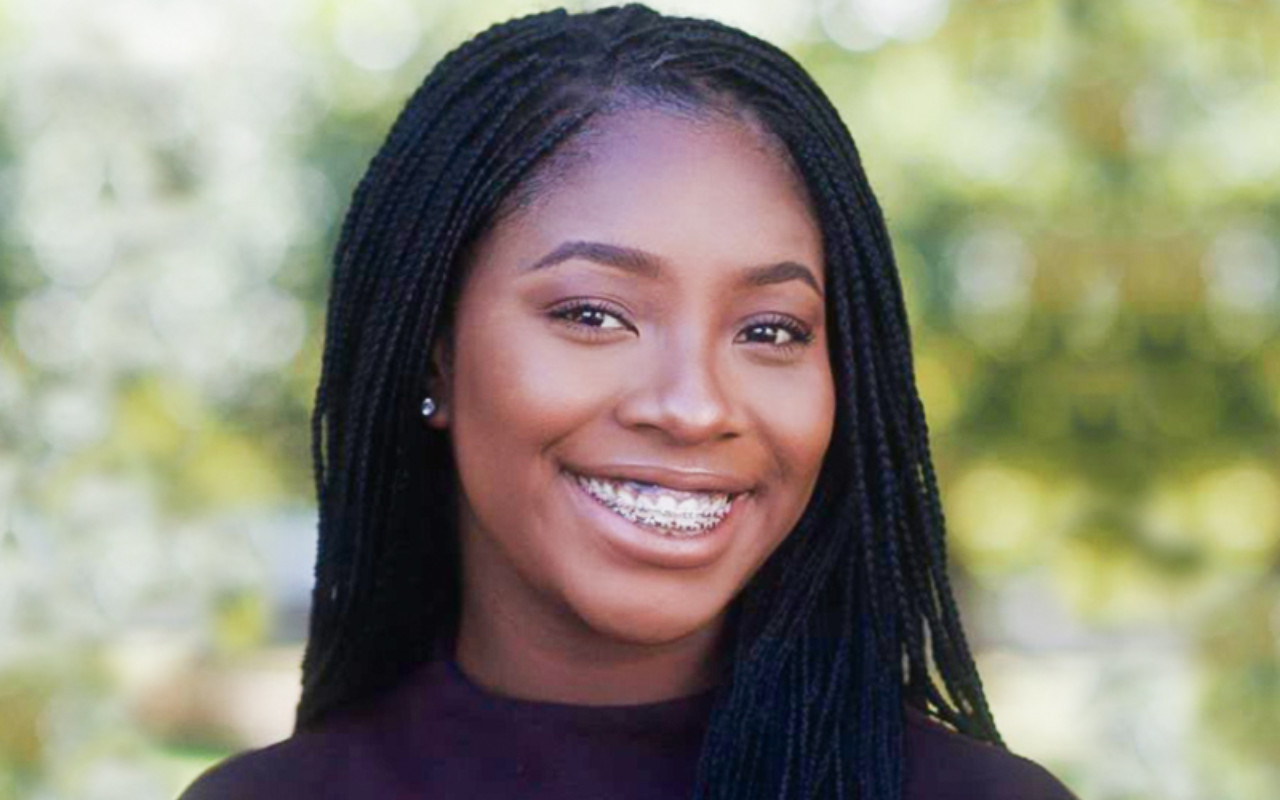 Scholar Interns with Microsoft CEO Satya Nadella
As part of her experience as a 2018 Jeff Ubben Posse Fellow, Dickinson Scholar Amara Anigbo spent the summer working at Microsoft Headquarters in Seattle, Washington, where she was mentored by the CEO of Microsoft, Satya Nadella.
Amara is a rising junior majoring in computer science and the second Ubben Fellow to hail from Los Angeles. She hopes to pursue a career in cyber law.
"It was a dream, absolutely perfect," she says. "I learned so much in the weeks I was at Microsoft. It's hard to put into words how great of a leader Satya is."
"There is incredible power when someone believes in you and sees your potential."
During Amara's time at Microsoft, she conducted research on an AI program called Compass, which is used by the judicial system for sentence recommendations based on demographics. Her research looked at how the algorithm and artificial intelligence can differently affect people of certain demographics. She presented her findings to a panel of Microsoft executives, detailing the ethical implications of the program and providing recommendations on approaches Microsoft can take to address its biases.
In addition to her research, she gained hands-on experience in different departments at Microsoft—including cybersecurity, sales and information technology—and participated in a range of special Microsoft events.
Amara says seeing diverse leaders at the top of a company like Microsoft gives her confidence to succeed.
"It is important to have representation," she says. "One of the things that scared me and made me nervous was not seeing anyone that looked like me in the field, or even in classes that I was taking at Dickinson. I don't want that to ever be the case for anyone."
Amara says Posse has been a critical support in giving her additional drive to pursue her career dreams.
"Posse believes in you so much," she says. "There is incredible power when someone believes in you and sees your potential."
Amara has emerged as a strong leader on campus at Dickinson. She is the director of academics and professional development at her sorority. In this role, she organizes workshops on writing resumes and cover letters, posts internship openings, and holds LinkedIn profile photo sessions.
Amara's supervisor at Microsoft has connected her with graduate researchers and professors at the University of Washington, so she can continue the work she began as an Ubben Fellow. She plans to return to Microsoft next summer for a second internship.
Read more from Amara, what she learned from Satya and her time at Microsoft:
Ubben Posse Fellow Interviews: Satya Nadella