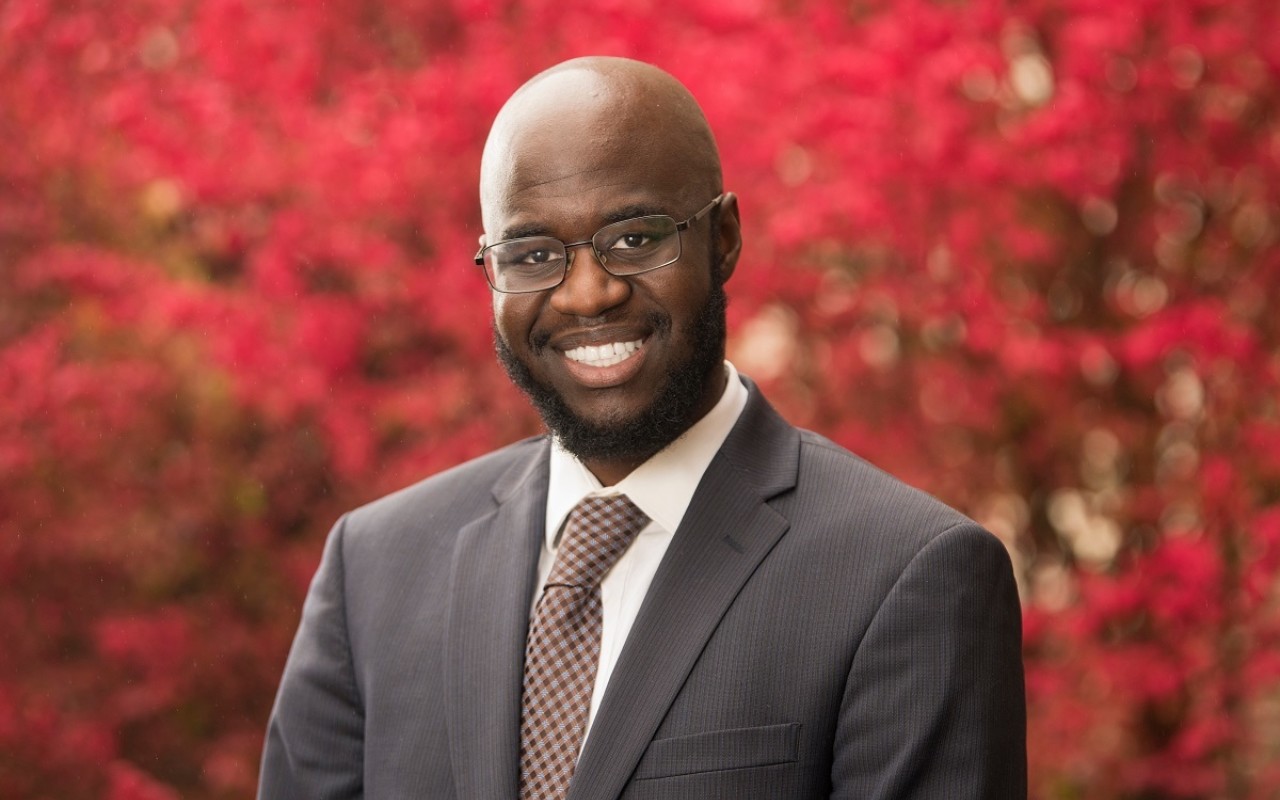 Posse Alum Is First Muslim Chaplain at Bucknell
Mouhamadou Diagne's experience as a Posse Scholar at Carleton elevated a passion into a life's mission: to foster diverse worship communities.
Born and raised in Dakar, Senegal, Mouhamadou was 12 years old when his family relocated to the United States. He picked up English quickly and academic excellence followed. He was selected as a Scholar in Carleton College's eighth Posse from Chicago.
Mouhamadou majored in psychology and education at Carleton and was known around campus for attending every imaginable lecture. But it wasn't until he stumbled across the Office of the Chaplain that his calling began to take shape.
"My role is to be a supportive presence for those who feel marginalized."
He applied to Harvard Divinity school, and wound up being offered a full-tuition scholarship to attend. According to Mouhamadou, witnessing diverse representation in leadership positions gave him the confidence to move forward.
After graduating from Harvard, Mouhamadou was granted a fellowship to Columbia University. Last year, he assumed the newly created position of chaplain for the Muslim community at Bucknell University, the first in the school's 172-year history.
"It's so powerful that Bucknell values this position as much as they do," Mouhamadou says. "As a chaplain, a big part of my role is to be a supportive presence for those who feel marginalized."
He traces his strength as a listener and counselor back to his experience with his Posse.
"I was always the person who people sought out to tell their issues to," he says. "I think having that dynamic with my Posse really made me think I could impact people's lives in a positive way through counseling."
He hopes that through his work he "can inspire more students to follow where their hearts and spirits lead."