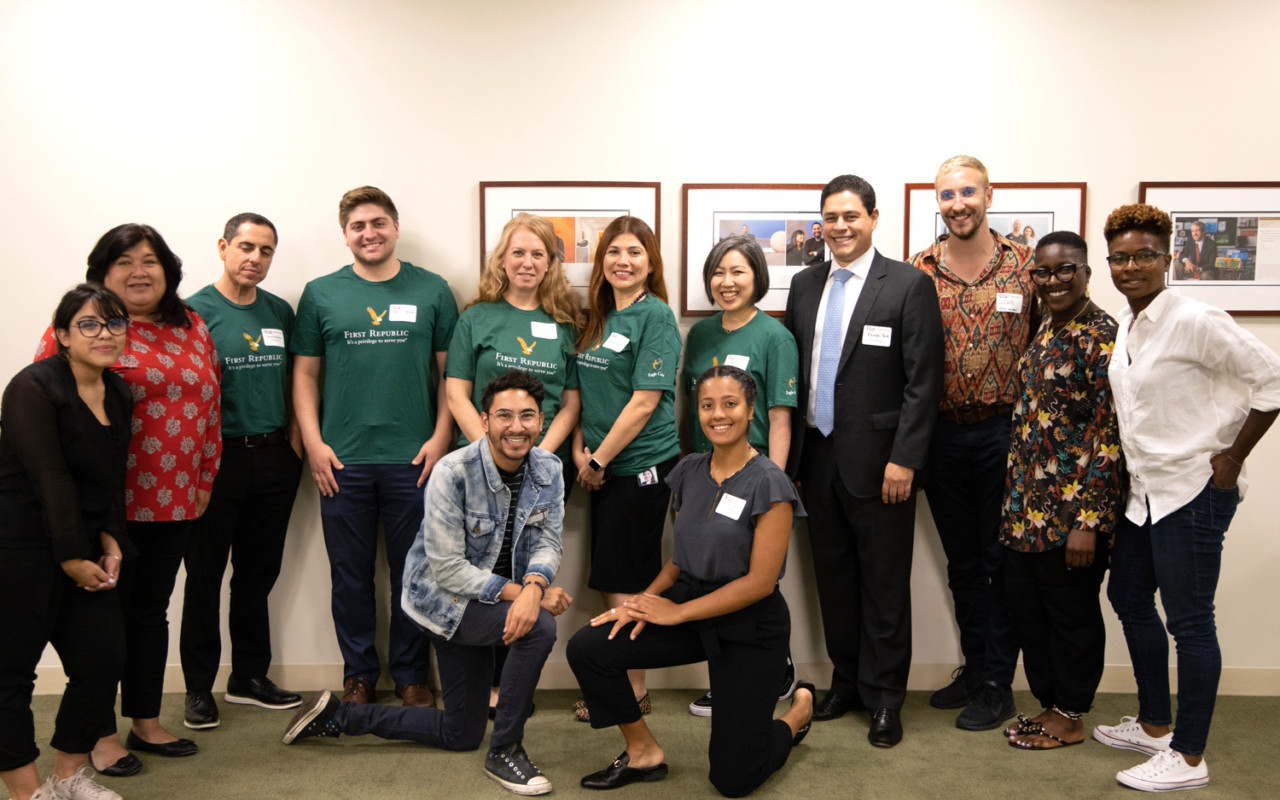 First Republic Leads as Posse Supporter
First Republic Bank
has demonstrated outstanding support for the Posse program, with particular leadership in providing corporate volunteers across the country. The partnership directly connects with First Republic's broader commitment to create economic opportunity and personal growth through education and financial literacy.
First Republic has supported Posse nationally and on the local site level.
First Republic, a leading financial institution founded in 1985, has supported Posse nationally and on the local site level. The ongoing collaboration has fortified Posse's mission to develop a diverse community of leaders.
This past fall alone, First Republic hosted DAP sessions to recruit the next generation of Posse Scholars at its offices in Los Angeles, San Francisco and New York. Multiple Posse cities have welcomed First Republic employees as volunteers on a recurring basis, including as career coaches and at program events.
"We are very grateful to First Republic Bank for its financial support, its volunteer efforts and its involvement at the board level," says Posse President and Founder Deborah Bial. "We also greatly appreciate the bank's leadership in fostering the next generation of leaders and for its commitment to building stronger communities."
About First Republic
Founded in 1985 in San Francisco, First Republic and its subsidiaries offer private banking, private business banking and private wealth management, including investment, trust and brokerage services. Over the years, First Republic has expanded to more than 80 offices in seven states and has grown its
commitment to community
alongside its business. Connect with First Republic on
LinkedIn
,
Facebook
,
Twitter
,
YouTube
and
Instagram
.