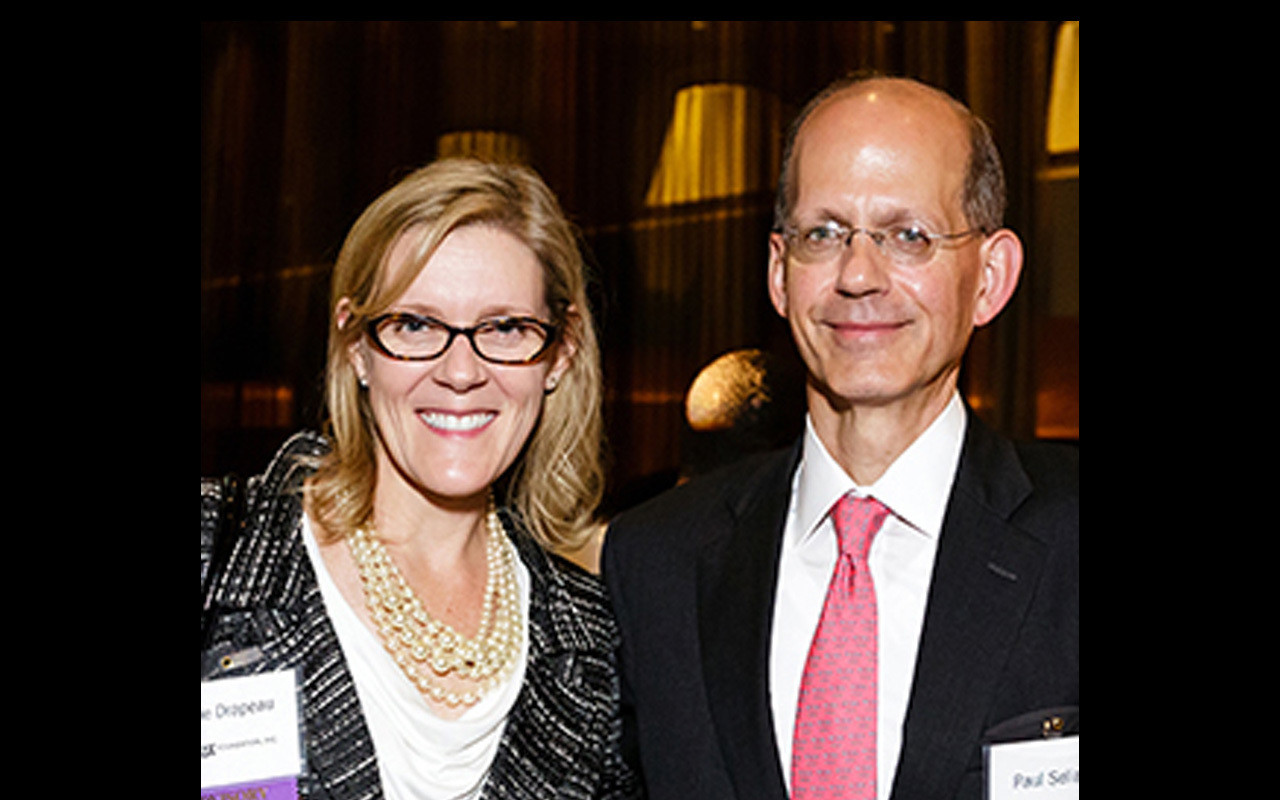 ​Boston Advisory Board Announces New Chair, Adds Member
Bain Capital Operating Partner Annie Seibold Drapeau is the new chair of the Posse Boston Advisory Board. A member of the board since 2012, she succeeds State Street Executive Vice President Paul Selian in the role. In addition, Kenneth DiPietro, the executive vice president of human resources at Biogen, joins as the newest member of the board.
Annie, an alumna of Bucknell University and a member of its Alumni Association Board of Directors, began volunteering with Posse Boston in 2009. As part of the career coaching program, she mentored a Bryn Mawr College Scholar for two years and is currently working with a Denison University Scholar. Annie has helped to move forward a pro bono partnership with Iron Mountain, and to gain support from the Bain Capital Children's Charity.
"I am inspired by every interaction with our Scholars and alumni," says Annie. "I am thrilled to support our amazing team in Boston, and help to cultivate a new generation of incredible leaders. I've devoted my career to the development of leaders, and I've seen no more effective model than Posse in identifying and building on leadership potential."
Annie joined Bain Capital in 2015. Previously, she was an executive vice president with Iron Mountain. She has also held leadership positions with the Center for Leading Organizations, VistaPrint, Digitas, FTD, PepsiCo and JP Morgan. She is a graduate of the Tuck Business School at Dartmouth College and has a B.S. in chemical engineering from Bucknell University.
"Annie has been a deep believer in Posse Scholars for many years," says Posse Boston Director Andy Gallagher. "I'm thrilled to have her lead our advisory board in Boston as we continue to grow this leadership network across our city and country."
Kenneth DiPietro, the executive vice president of human resources at Biogen, joined the advisory board this summer. He is Posse Boston's first board member to represent city's booming biotech sector.
Ken has a two-decade history in human resources at leading technology companies. In 2012, he joined Biogen from the Lenovo Group, where he served as senior vice president of human resources. He has also held leadership roles at Microsoft, Dell and PepsiCo. He received his B.S. in industrial and labor relations from Cornell University.
"I am honored to join the Posse Boston Advisory Board," says Ken. "Our community's future rests with its youth and The Posse Foundation is making a difference by identifying and supporting students with high leadership and academic potential who can become leaders in our society."