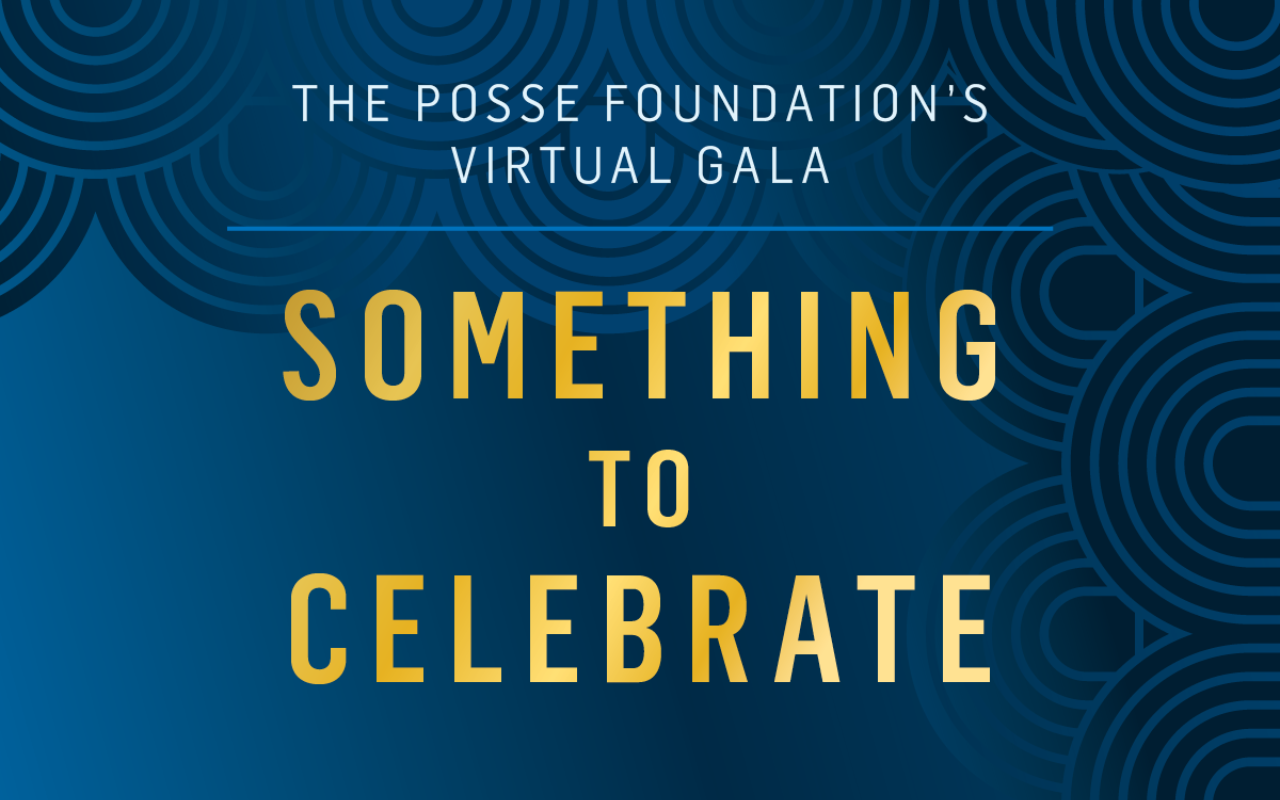 Virtual Posse Gala Raises $1.8M
The Posse Foundation held its first-ever virtual gala this past May, adapting the annual event into an online program. The event, entitled "Something to Celebrate," welcomed more than 1,000 guests to a virtual space and raised over $1.8 million to support the program and Scholars. Co-emceed by Posse President and Founder Deborah Bial and board president Brad Singer, the evening celebrated the resiliency of the Posse community.
The event honored the thousands of Scholars who have been selected since the program began in 1989, featuring scenes from past Posse galas and remarks from special guests.
Former U.S Secretary of Education Arne Duncan, a member of Posse's national board of advisors, was one such speaker. "Thank you so much for your hard work and commitment, and belief in the potential of all of our scholars," he said in a video message addressing the Posse community.
Further presenters included actor John Leguizamo, comedian Hasan Minhaj and NBA basketball player Collin Sexton of the Cleveland Cavaliers, all of whom offered words of support for the Posse program.
The evening concluded with a streamed selection of exclusive musical performances from past Posse events, followed by a digital after-party with live toasts from community members.
Gala supporters spanned major corporate and philanthropic leaders, Posse Scholars and alumni, partner school representatives and friends. Posse thanks all of this year's generous gala sponsors.