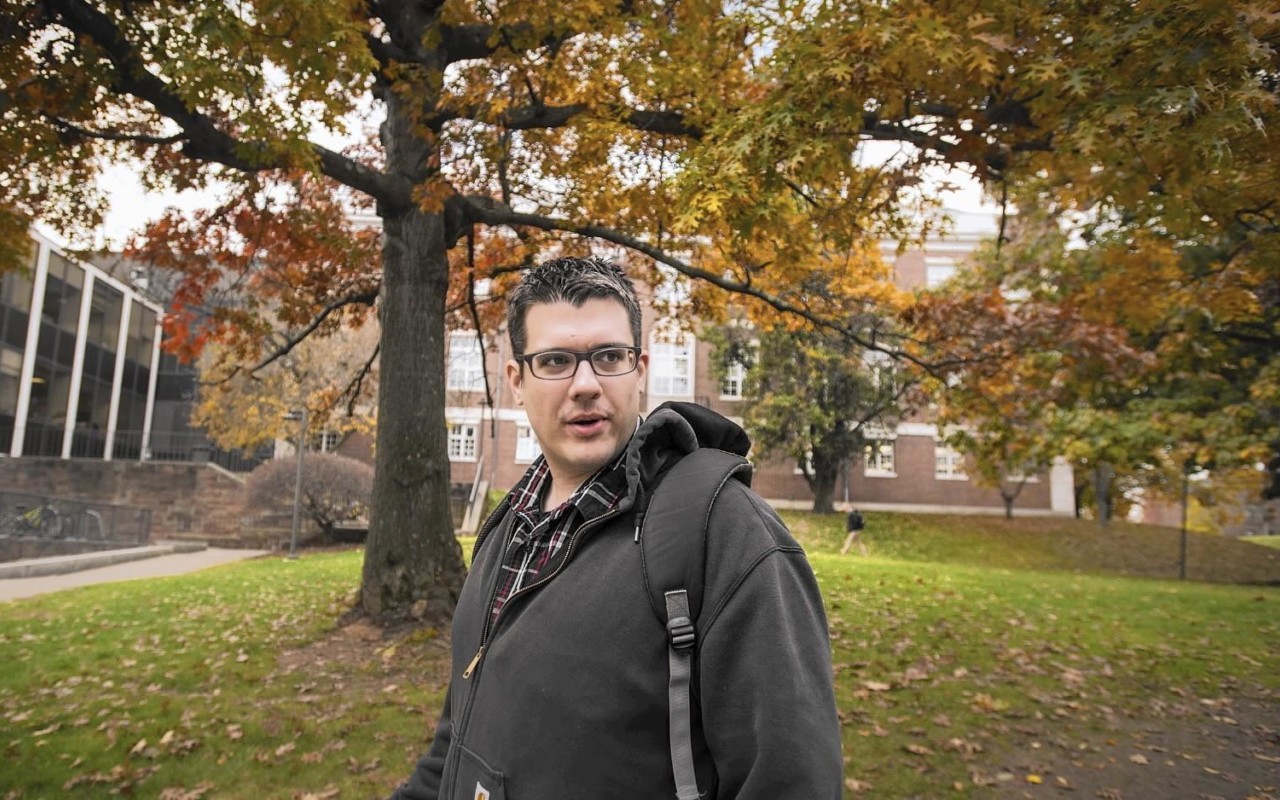 Veterans Scholar Wins Seed Grant for College Access Organization
This summer, Dennis White will launch his own nonprofit venture thanks to a prestigious Seed Grant of $5,000 from Wesleyan University.
Dennis, a sophomore Veteran Scholar at Wesleyan, aims to improve college access for high-achieving rural public high school students in his home state of West Virginia through his organization, "Appalachian Scholars Project." With this grant, Dennis explains, "I'll be able to provide my students with healthy meals and transportation, so that we can really hit the books, focus and have a good time."
"With Posse, I've been part of a group that empowers communities."
After nearly a decade of service in the Army, including three combat tours as an Army infantryman and squad leader, Dennis has long had his sights set on bringing equitable access to higher education. Shortly after discharging from the Army in 2013, Dennis began volunteering with Service to School, a nonprofit that provides peer-to-peer college application mentorship to military veterans.
Since transitioning to Wesleyan, he has continued to mentor enlisted veterans, and has proudly seen several mentees admitted to top schools.
When asked how he came to this community service focus, Dennis says, "I've spent years nation-building in Iraq and Afghanistan. And now with Posse, I've been a part of a group that empowers communities by making spectacular education accessible. Given all that, I am excited to work with other talented people to help build community and promote college access where it is most needed back at home."