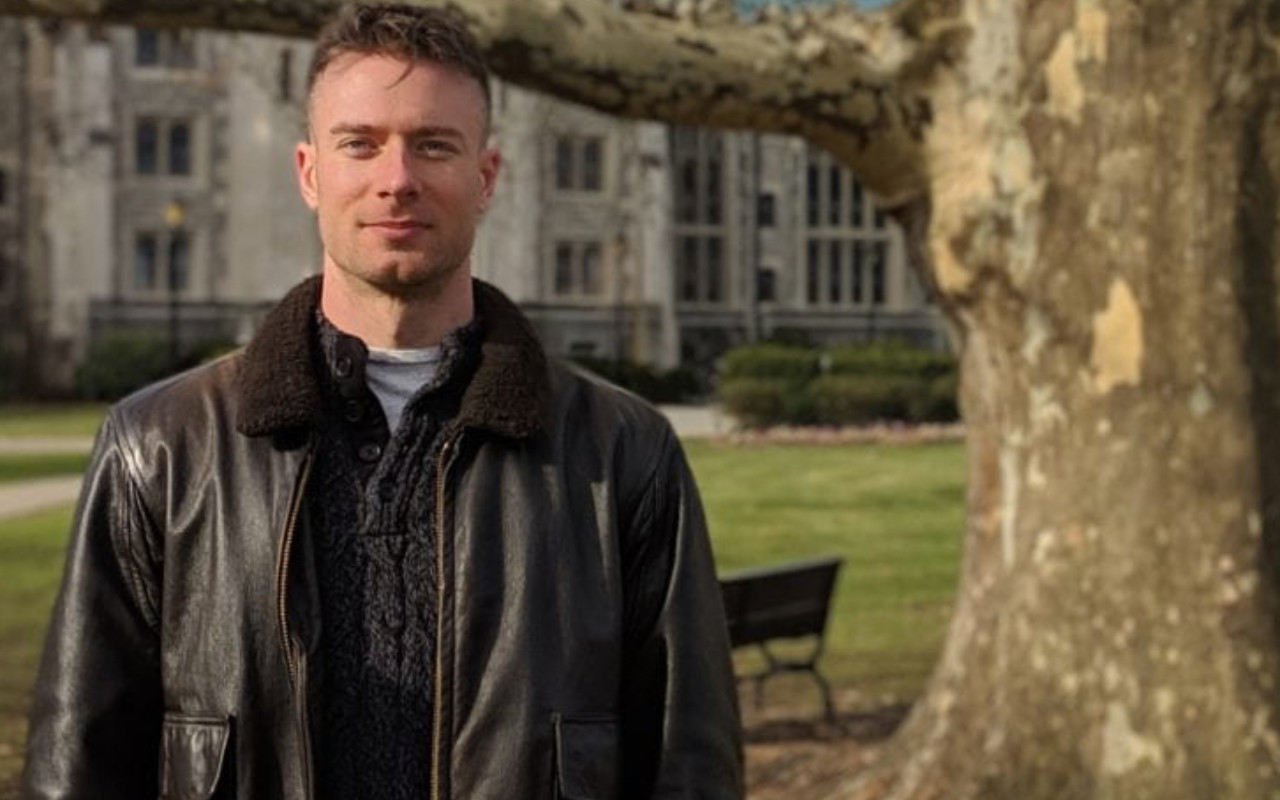 Vassar Posse Veteran Graduates, Makes Strides in Cancer Research
Comus Hardman graduated from Vassar College in 2019 as a Scholar in the Posse Veterans Program. He has since embarked upon a two-year cancer research project at Harvard Medical Lab.
Prior to attending Vassar, Comus served six years in the U.S. Navy as an aircrewman. He enlisted in the military with an aim to see the world, serve his country and find a way to pay for his education. Comus had long known that he eventually wanted a high-quality education, where he could be on campus full-time and immersed in an academic environment.
With a passion for scientific research and an interest in theater and other arts, Comus knew he wanted to go to a school that offered an opportunity to explore a wide range of subjects.
"Vassar offered the best of everything—resources, faculty, and peers who could challenge me."
"Vassar offered the best of everything—resources, faculty, and peers who could challenge me," he says, sharing that he felt encouraged to explore his intellectual ambitions on campus.
Comus entered Vassar knowing he wanted to major in life sciences. He eventually settled on biology, finding it both collaborative and competitive. When he grew interested in clinical research, he spent two summers as a fellow working alongside Vassar Environmental Science and Neuroscience Professor Kathleen Susman.
Now working at Harvard under Dr. Sahar Nissim—a professor, clinician and researcher with specialties in hereditary cancer syndromes—Comus is researching a gene of interest to develop treatments that could act as protective measures against pancreatic cancer.
After his commitment at Harvard, Comus plans to pursue an MBA degree. He hopes to eventually use the skills he has amassed from experience in the military, at Vassar, and as a researcher to become a biotechnology executive, aiming to make a strong impact on the future of the industry.