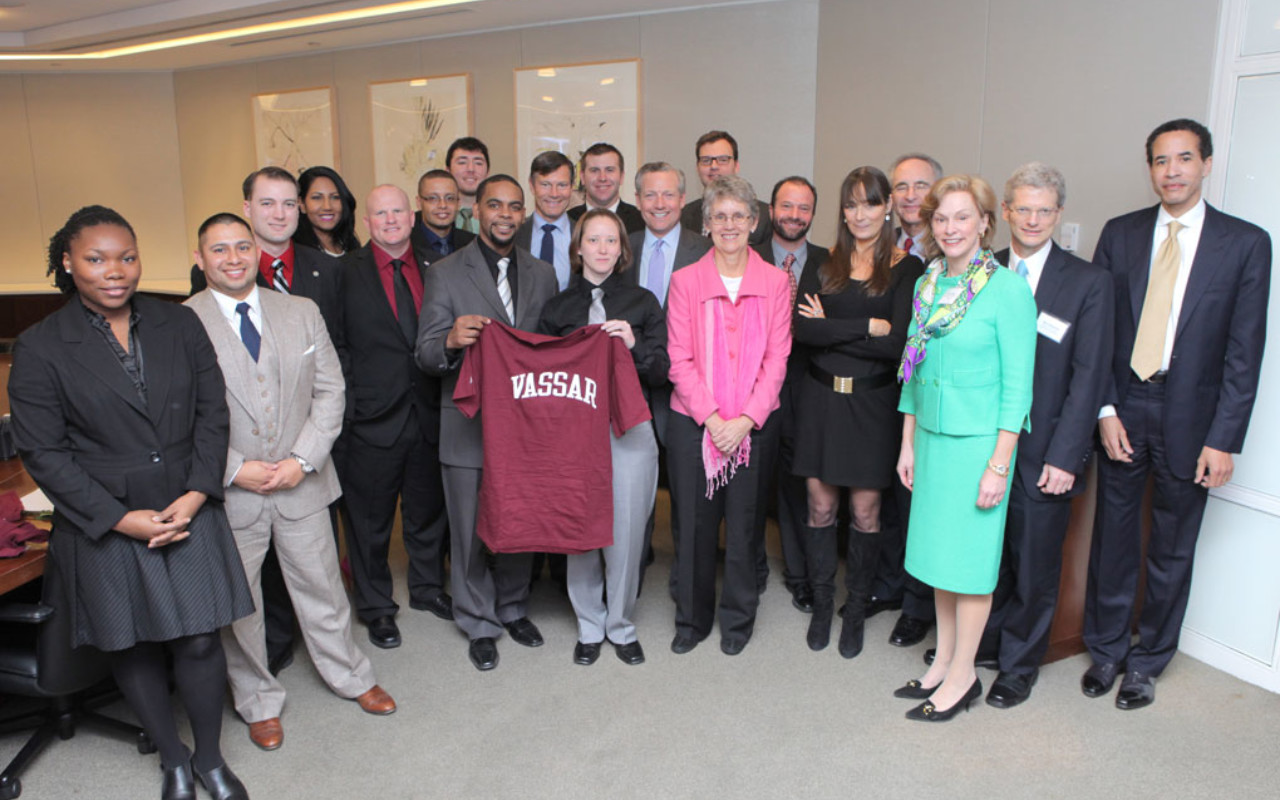 Vassar College Selects Inaugural Veterans Posse
In January, at the Awards Ceremony in New York City hosted by Moody's Corporation, The Posse Foundation and Vassar College recognized 11 veterans of the U.S. Armed Forces as members of the first Veterans Posse.
The members of this pioneering class are veterans of the U.S. wars in Afghanistan and Iraq. They hail from communities big and small across the country—from New York City to Copperas Cove, Texas—and represent specialists in the Army, machine gunners in the Marine Corps and engine mechanics in the Air Force, to name a few. Among them is a Purple Heart recipient, an anti-war community organizer and a medic who risked his life to save a fellow soldier.
The Veterans Posse initiative was launched last fall to help increase the attendance and graduation rates of veterans at selective colleges and universities. Vassar College is the first institution to partner with the Foundation on this important program and will welcome the inaugural class to campus this fall.
We owe our veterans so much more than our gratitude for their service; we owe them our commitment to act on their behalf, to recognize their incredible value to our public and private institutions, and to invest in their success.
The Posse Foundation is proud to count each of these young men and women among the students it serves.
Vassar College Veterans Posse 1 Members:
Fernando Braga, Army
Carl Callender, Marine Corps
David Carrell, Army
Anuradha Datta, Army
Eduardo De La Torre, Army
John Eubanks, Marine Corps
Patrick Hood, Army
Joshua Ridley, Air Force
Jacqueline Stowell, Air Force
Karlene Williams, Army
Jonathan Wood, Marine Corps