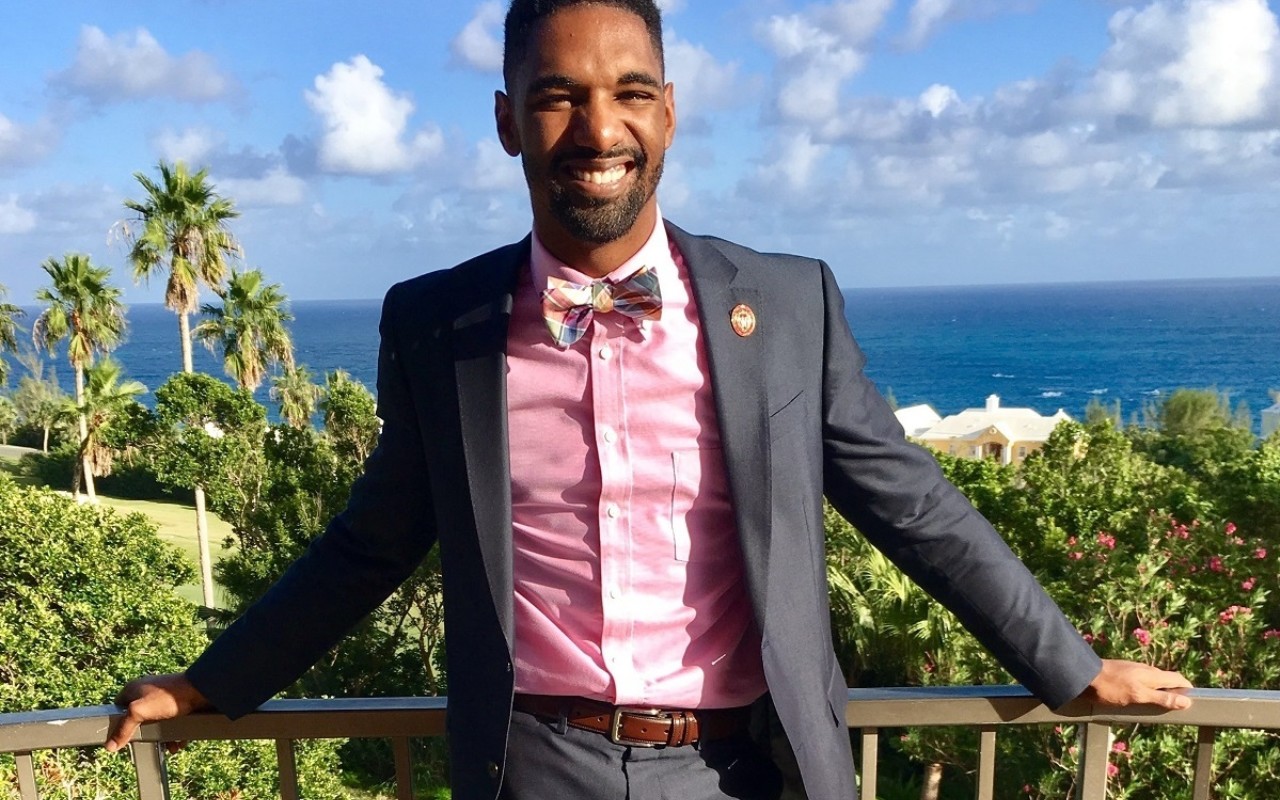 UW-Madison Alum Joins NYC DOE
This year University of Wisconsin-Madison Posse alumnus Dantrell Cotton became the newest member of the Academic Integration team in the New York City Department of Education's Office of Postsecondary Readiness.
Dantrell, a Chicago native, now works to serve the NYC DOE's 1.1 million students. His aim is to engender a strengths-based mindset for teachers and students with holistic instructional practices.
Drawing from his experiences as a Posse Scholar and alumnus, Dantrell says he has kept his Posse identity close to heart in his professional life.
After finishing his undergraduate degree, Dantrell stayed on at UW-Madison to earn a master's in environmental science while also taking on the role of mentor for a new generation of Posse Scholars. He then pursued a master's in higher education from Harvard Graduate School of Education, where he examined barriers to student success in higher education.
Dantrell is battling what he calls the "hope deficit" plaguing schools.
Dantrell credits his graduate studies with sharpening his organizational and leadership skills; he was honored with an HGSE Intellectual Contribution Award. But he also admits to experiencing periods of doubt, and losing sight of one of his core ideals.
"I had stopped thinking about leadership as an act of service and more as a title," he says.
So Dantrell decided to take action via his chosen academic focus: research on the impact of resources on curricular and instructional support. In his new work at the DOE, he aims to galvanize school leadership to improve student-focused learning and exploration. His top current goal is to ensure that students in career and technical education (CTE) programs are equipped with skills to be both college and career ready.
Throughout his work, Dantrell remains steadfast in battling what he calls the "hope deficit" plaguing school systems across the country. He intends to develop strategic partnerships with schools that ultimately support student growth.
"When you're stuck in turbulence, you're going to question the destination," he says. "But the truth is, we're all pilots. We all have power to take control over where we're going."