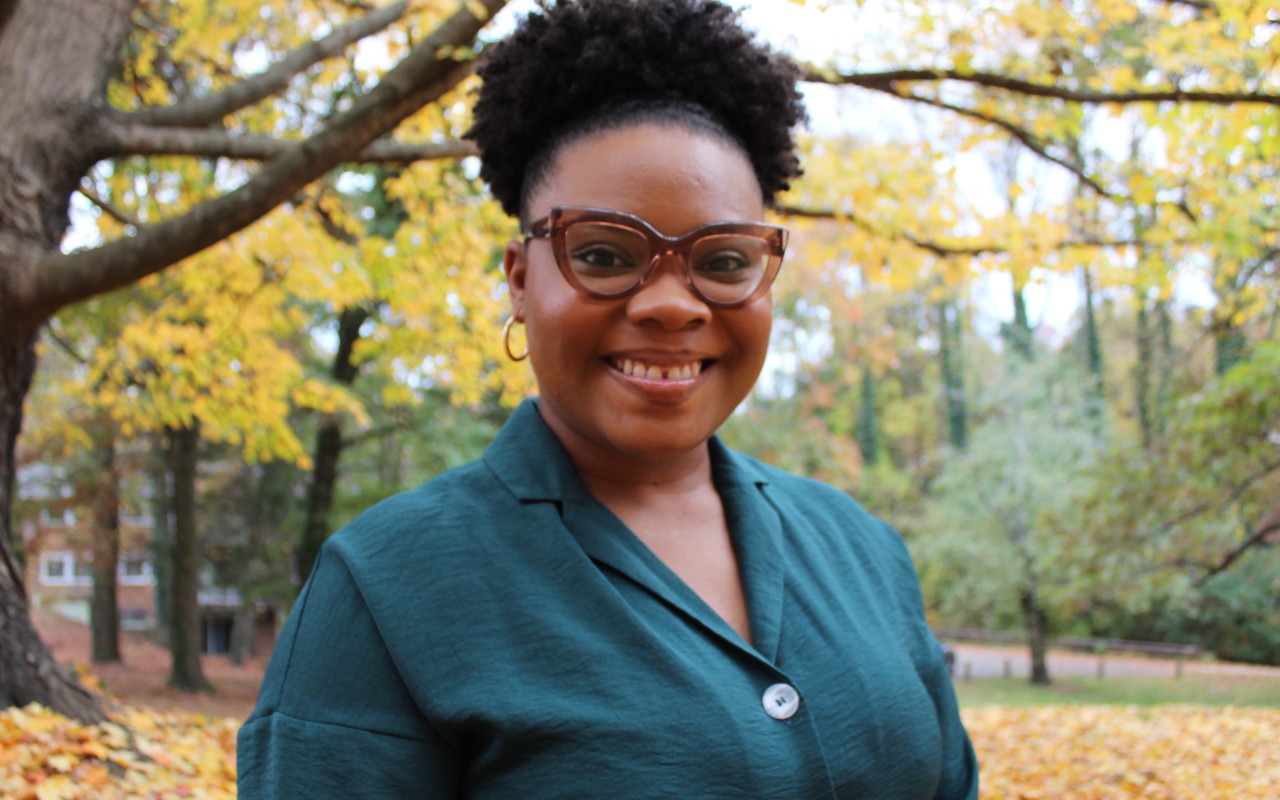 UVA Vet Wins Gilman to Study Abroad, Pursues Nursing
Kelena Lewis-Matthews, a member of the University of Virginia's second cohort of Posse Veterans, has been awarded the Benjamin A. Gilman International Scholarship to conduct research abroad. The Brooklyn native and Army veteran will spend next summer at the University of Ghana continuing her studies in nursing.
"As a transfer, non-traditional student, I did not think that studying abroad was possible for me," says Kelena. Winning the Gilman Scholarship has made it a reality. She is one of just six UVA students to receive the award this year.
Kelena is also the first Posse Veterans Scholar to win a Gilman, an initiative created by the U.S. State Department to enable students of limited financial means to study abroad.
"If it wasn't for Posse, not only would I not be studying abroad, but I wouldn't be at UVA."
Before joining the Posse Veterans Program to attend UVA in the School of Nursing, Kelena earned a practical nursing license in the Army and served as a behavioral health assistant at the Maimonides Medical Center in Brooklyn, New York. Now with an ultimate goal of earning a master's in public health, Kelena aspires to become a women's health nurse practitioner and certified nurse midwife.
"My service in the Army gave me the opportunity to meet people from all parts of the world, including Ghana," Kelena says. "As a descendant of the Transatlantic slave trade, I sought out military connections that allowed me to build relationships with others from the diaspora or the African continent. Now through the Gilman I am able to live out that dream."
Kelena credits the Posse Veterans Program for helping her polish her resume and equip her with professional development skills. She says the program has built her confidence as a veteran in the classroom and in the civilian workforce.
"If it wasn't for Posse, not only would I not be studying abroad, but I wouldn't be at the University of Virginia," she says. "I wouldn't have applied for this award. Posse's tutelage has been pivotal to my success academically and personally."