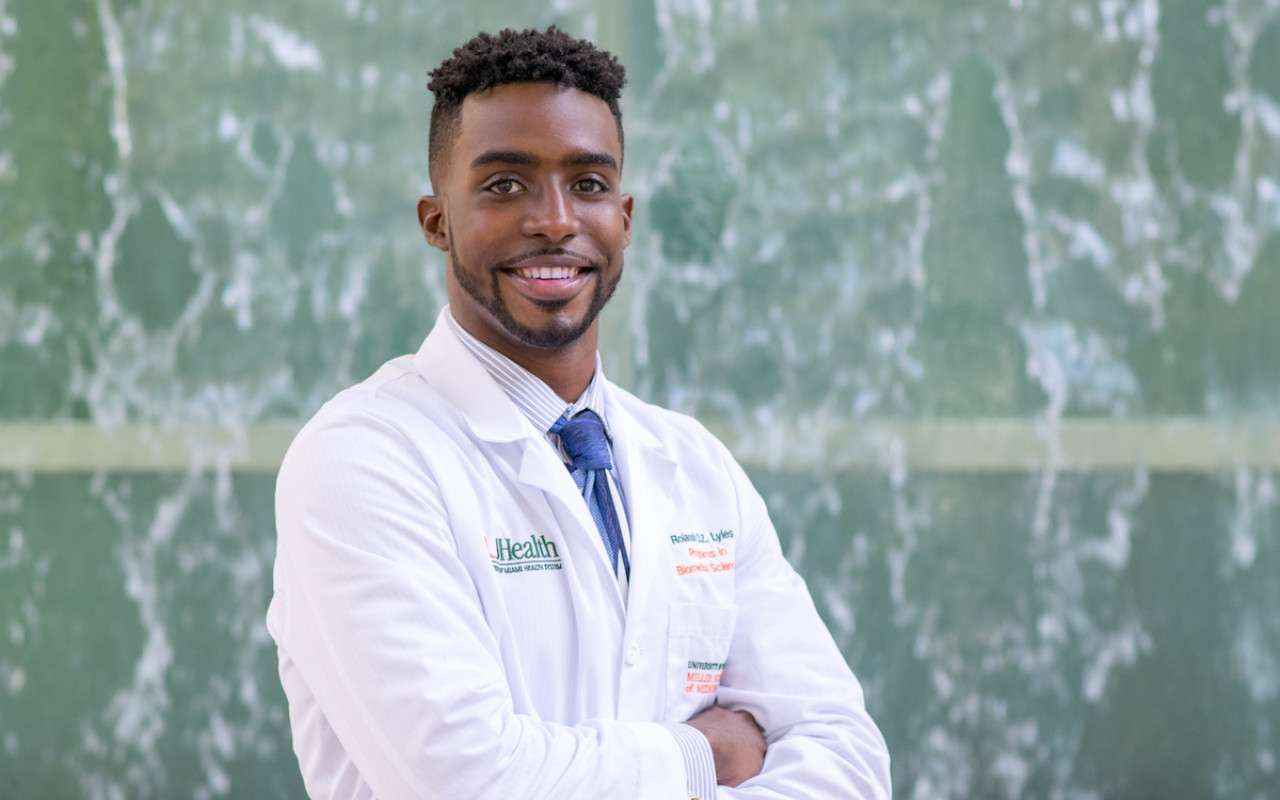 UPenn Posse Alum Pursues Cancer Biology PhD, Raises Health Awareness
Rolando Lyles is currently a cancer biology doctoral student at the University of Miami, where he is passionate about making medical science accessible to all audiences. As a Posse Scholar at the University of Pennsylvania (Penn), Rolando earned both Bachelor of Science in engineering and Master of Biotechnology degrees, with a concentration in biopharmaceutical studies.
During his time at Penn, Rolando was an active member of the Sprint football team and the university's chapter of the National Society of Black Engineers. As an advocate for student engagement, Rolando also served as resident advisor and graduate associate in Penn's W.E.B. Du Bois College House, where he was the academic excellence chair and part of the W.E.B. Du Bois Fitness Residential Program. As an undergraduate, he played intramural basketball and mentored incoming team freshmen.
Rolando says that his Posse provided instrumental support during his time at Penn.
"I will continue encouraging others through mentorship and advocacy work."
"I came from a small, close-knit community and was hesitant to leave Florida for college," he recalls. "The nine other people in my Posse and my Posse mentor gave me a sense of security during my undergrad years. I always had people to go to when I missed my community in Miami or when it was too cold outside."
Having since returned to his hometown as a doctoral student at the University of Miami, Rolando's research now focuses on identifying therapeutic vulnerabilities in incurable prostate cancer. Alongside his studies, he serves as a senator and liaison for his program in the Graduate Student Association and Biomedical Graduate Student Government.
Rolando is also an outspoken advocate for health education, taking every opportunity to help broaden cancer awareness. Most recently, he was featured on "The STEM Files," a podcast talk show that highlights trailblazers in science, technology, engineering and math.
"I am passionate about teaching others," Rolando says of his community outreach. "After I complete my Ph.D., I hope to do healthcare consulting work and will continue encouraging others through mentorship and advocacy work."