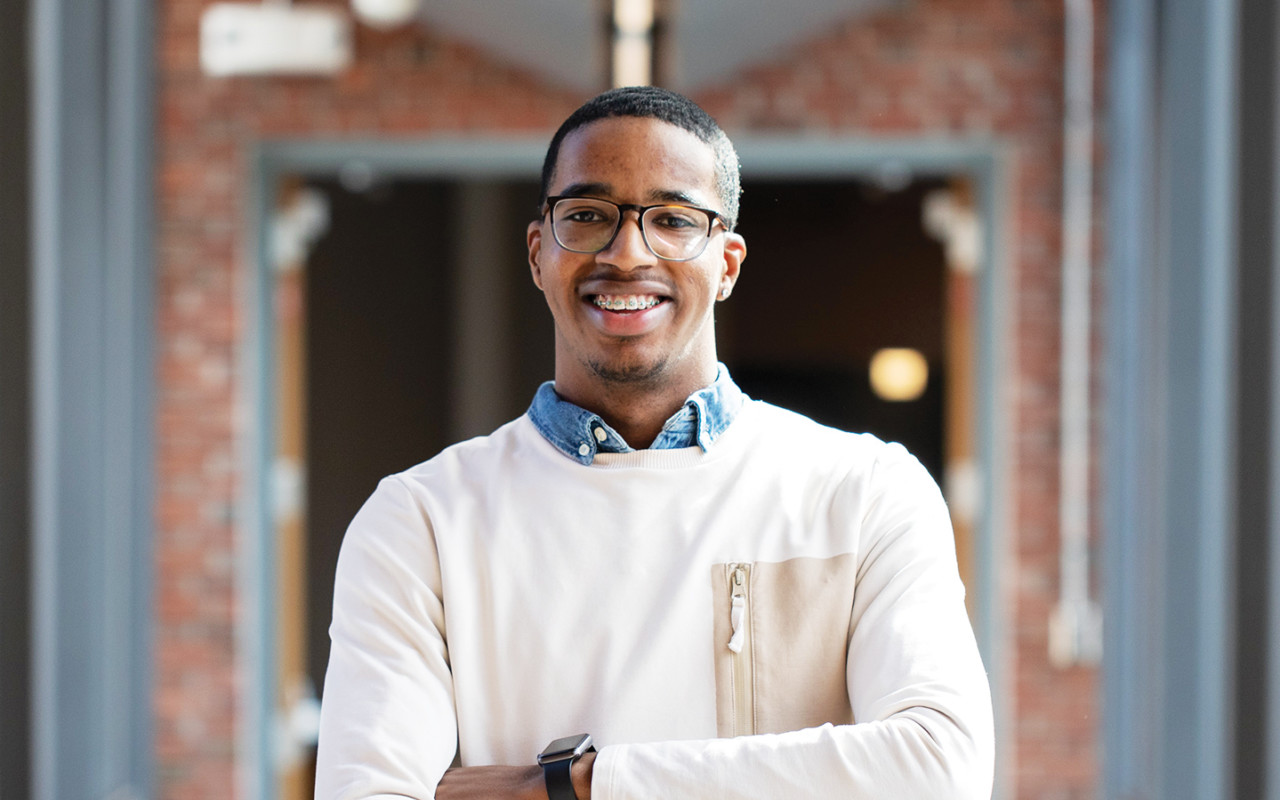 University of Rochester Scholar Becomes Student Body President, Aims for Career in Politics
Jamal Holtz, a University of Rochester rising senior, has been elected student body president.
Raised in Ward 8 of Washington, D.C., Jamal grew up with four siblings and a single mother. He has been drawn to public service and politics since age 16, building experience in the D.C. Department of Employment and in the office of D.C. Mayor Muriel Bowser.
"Through community work, I started to see the issues reflected in my own household experiences," Jamal says. "I looked at issues like affordable housing—I never knew that the reason we used to move from house to house almost every year was because my mom couldn't afford to live there anymore."
When Jamal heard about the Posse Scholarship, he knew the odds of acceptance were against him, but was determined to pursue it.
"I wanted to learn about issues like mass incarceration, economic disparity—all the issues that average Americans face."
"My mom didn't go to college," he says. "I think because she didn't do it, I wanted to do it for her."
Jamal was accepted into the University of Rochester and remembers feeling the power of the Posse network for the first time at his Awards Ceremony.
"I realized these people formed a support system, one that I and my family needed," he says. "I started to see the importance of the people in that crowd, young people heading off to college just like me. When I saw that I was part of something so selective, it helped me learn my value."
Jamal began college intending to major in political science but wound up designing his own major in social justice and public policy.
"I wanted to learn about issues like mass incarceration, economic disparity—all the issues that average Americans face," Jamal says.
For the past two summers Jamal has returned to D.C., working at Link Strategic Partners in public relations and communications with a community engagement focus. He is also involved with the cause for D.C. statehood, recently attending July's Democratic presidential debate in Detroit, and advocating in person with presidential candidates including Julián Castro, Kirsten Gillibrand, Pete Buttigieg and Elizabeth Warren.
He says one of his favorite parts of being a Posse Scholar is the opportunity to mentor younger cohorts.
"I've gotten to see a new Posse class three different times," he says. "I get to tell them about the mistakes I've made and the things I wish I knew when I came in. I get to pave the way for those who come after me."
As student body president, Jamal's goal is to make the campus safer and more inclusive, with new initiatives that include a food pantry project and an effort to increase the number of safe transportation options on campus.