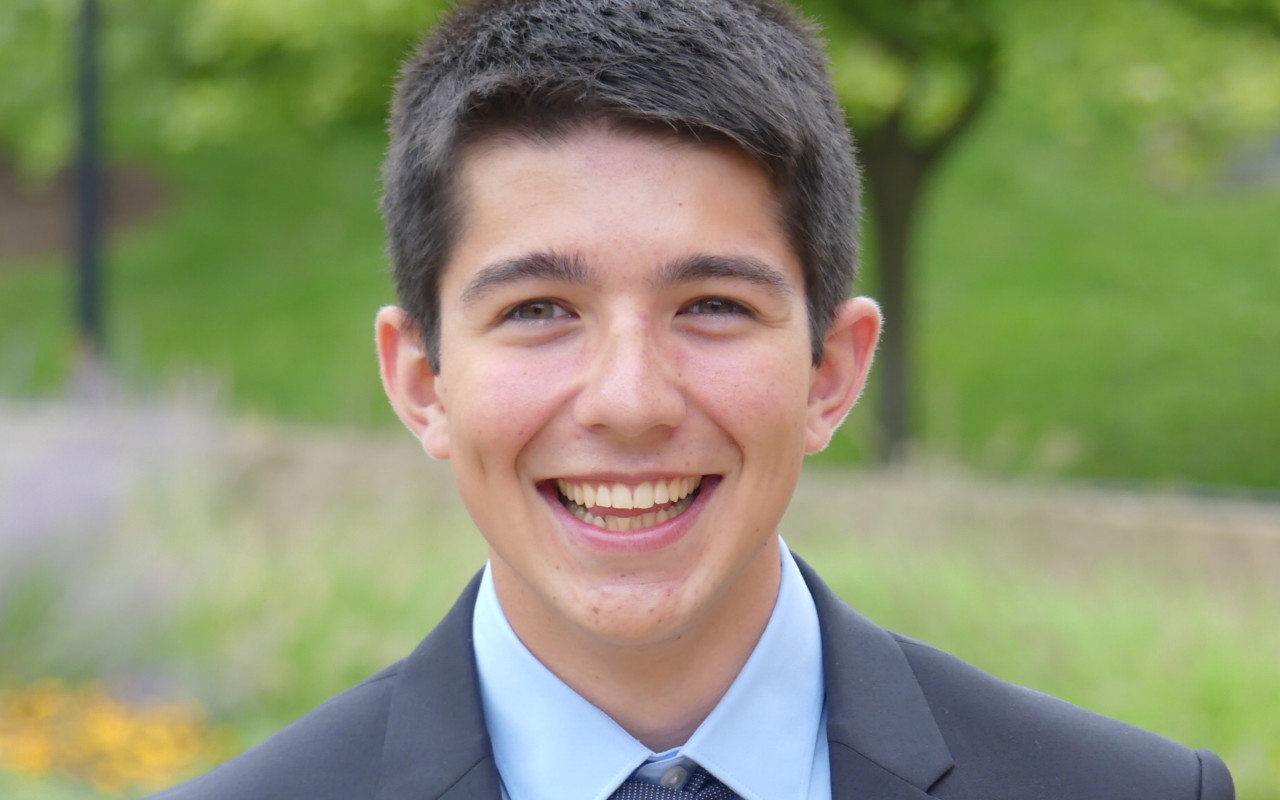 UMich Senior Thrives in Mechanical Engineering, Heads to SpaceX
Leandro Martinez, a University of Michigan senior, graduates this spring with a degree in mechanical engineering. His next step is a position at SpaceX as an associate integration engineer for the company's Dragon program.
Leandro was born and raised in Chicago with two siblings and immigrant parents from opposite sides of the globe—a father from Guatemala and mother from rural Ireland. He remembers having a strong interest in all things mechanics-related throughout his childhood, much of it spent taking apart remote controls and building model airplanes.
"I would see the big Boeing building in downtown Chicago and say, 'I want to be an engineer for them,'" Leandro recalls. "People started to tell me, 'Oh, well, you have to have really good grades to work on airplanes.' And I said to myself, I can do that."
"I definitely do not think I would have gone to a Big 10 school, let alone an out-of-state school, had it not been for Posse."
As a student at Chicago's Taft High School, Leandro remembers seeing older peers nominated for Posse and the pride he eventually felt when he was nominated himself. He already knew he wanted to attend a school with an aerospace program, and the University of Michigan felt like a perfect fit.
"I definitely do not think I would have gone to a Big 10 school, let alone an out-of-state school, had it not been for Posse," he says.
Once at Michigan, Leandro turned his focus from aerospace studies to mechanical engineering after participating in a memorable model plane-building project with the M-Fly Team at the university's Wilson Center. This year he's been the M-Fly Team captain, managing three aircraft programs with a crew of reporting engineers and more than 80 peer members.
Beyond campus, Leandro's intern experiences have included time at Lufthansa Technik, Inventus Power, GE Aviation and The Boeing Company.
He says Posse has been an integral support throughout it all, and that the Posse STEM Program in the broader University of Michigan community has helped build an interdisciplinary network across many fields.
"You know, you think of STEM and you think of engineering and you think of medicine—but there's so much in between," Leandro says. "University of Michigan Posse Scholars are really touching all of those things, and they're also leading in such amazing ways. We're pretty small group in comparison to other groups on campus, we're small, but you can just see how large the impact is already."
"University of Michigan Posse Scholars are leading in such amazing ways."
As for what comes after graduation, Leandro's grandmother in Ballybrown, Ireland, has made sure that everyone in town knows he is going to work for SpaceX. He says he may stay if he likes it, or return to Michigan for the mechanical engineering master's program he's already been accepted to, or possibly pivot back to aviation engineering.
"I see it as the next challenge," he says of SpaceX and the future. "Because my last challenge was coming to Michigan and not really knowing one hundred percent how to get by. But it worked out."