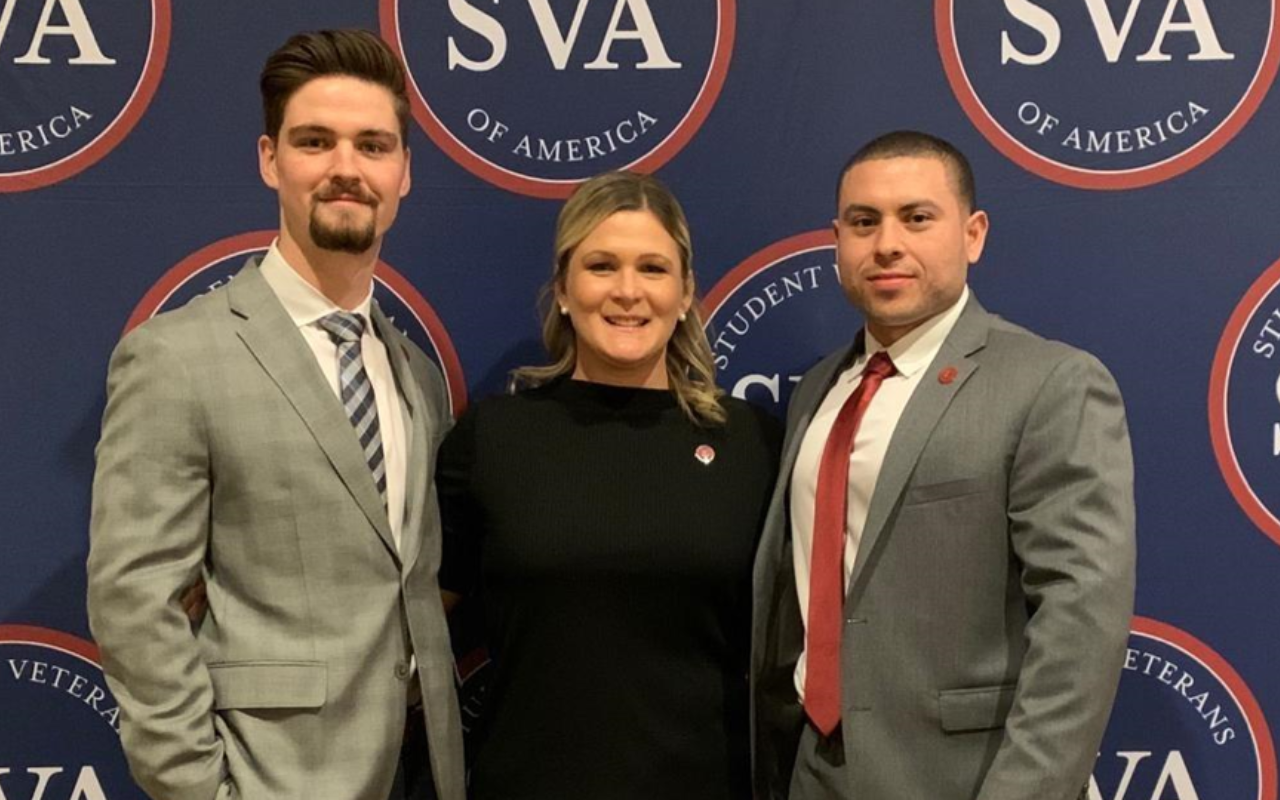 UChicago Posse Scholars Build Student Veterans Community, Launch SVA Chapter
The inaugural Veterans Posse started their first quarter at the University of Chicago this past fall. Looking to make the most of the university's investment in student veterans, many of the UChicago Posse Veterans Scholars quickly set to create the first Student Veterans of America (SVA) chapter on campus.
An SVA chapter, they said, would be an efficient "one stop shop" for veterans on campus who might be looking for resources and a sense of community. After hosting elections, the executive board was filled with Posse Scholars.
They aim to create a structure to serve generations of UChicago student veterans.
In order to ensure the success of the chapter, Posse Scholar and new UChicago SVA President Kaedy Puckett worked to secure funding to attend January's annual SVA National Conference in Los Angeles, California. She was successful, gathering enough to cover expenses for herself and two other members of the executive board, fellow Scholars Jonathan Vasquez and Matthew Stark.
At the conference, which is also referred to as "Nat Con," the three Scholars built connections with career partners, shared their own experiences as student veterans, learned the ins and outs of maintaining a strong chapter, and met with veteran peers who attend Illinois community colleges.
Kaedy, Jonathan and Matthew are now hard at work back on campus, recruiting more veterans to become involved in the UChicago SVA chapter. With plans to include more Posse Veterans Scholars, and other veterans on campus including those in graduate programs, the current board envisions the organization growing to include 100 active members in the years to come.
Though they are still in a foundation-building stage, future plans include volunteer opportunities with the Travis Manion Foundation, career connections with Boeing and RMS Consulting, and youth mentoring in the local Chicago community. The group aims to create a strong and sustainable structure that will last to serve generations of UChicago student veterans.