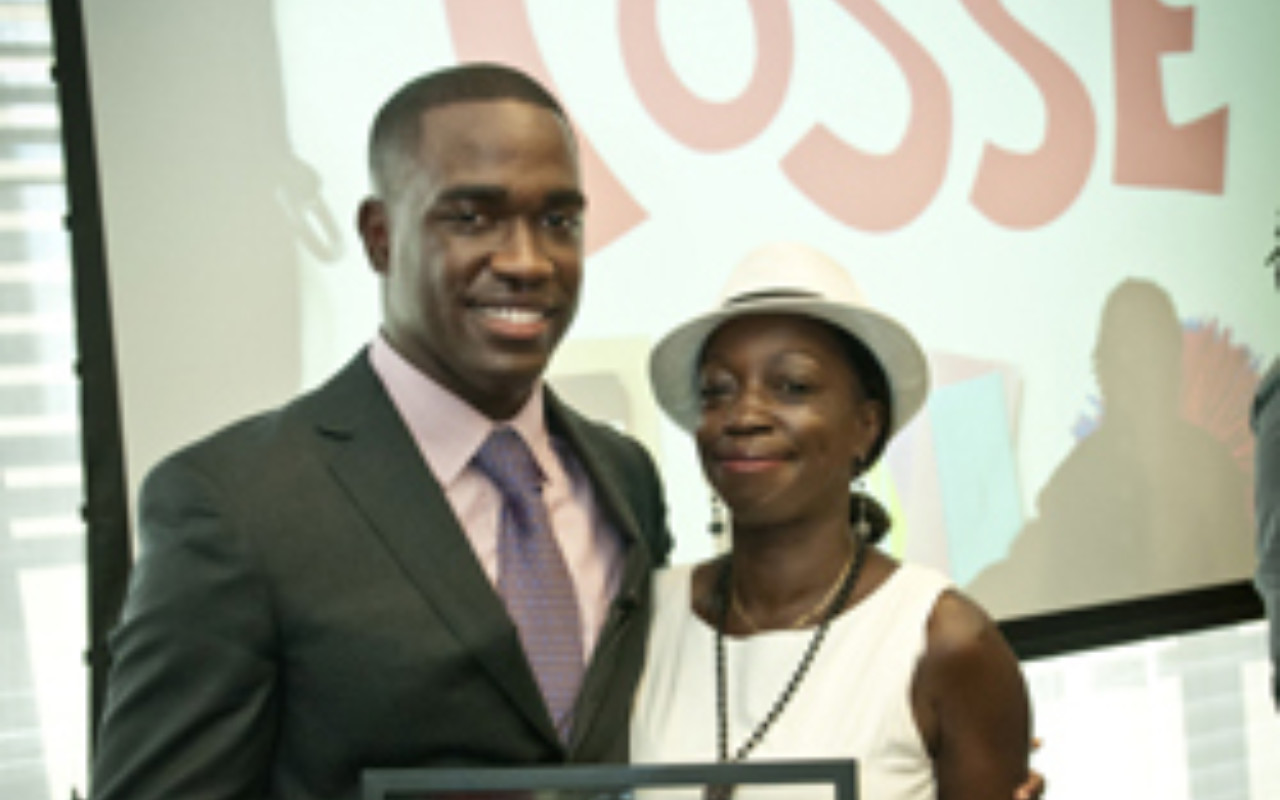 U.S. Marine Corps Captain Wins Ainslie Alumni Award
Carmen Green Jr. is the 2012 recipient of the Ainslie Alumni Achievement Award. Currently a captain in the U.S. Marine Corps, Carmen exemplifies the leadership qualities characteristic of the men and women who risk their lives in service to our country.
A 2006 graduate of Trinity College, Carmen was a trailblazing member of the college's first Posse. He distinguished himself as a mentor to underserved elementary school students through his involvement with the Dr. Seuss Reading Program for Hartford Youth. Carmen's uncanny ability to command attention and engage his students made him an effective mentor and also inspired his fellow Trinity volunteers.
Carmen joined the Marines in 2008, inspired by the tradition of military service established in his family. Earning the rank of first lieutenant after training in Virginia and North Carolina, Carmen was deployed to Afghanistan in 2011 where he distinguished himself planning the tactical communications architecture for the Regional Command Southwest. His successful work led to a prestigious transfer upon his return to help his new unit strengthen their operations, and in August 2012 he was promoted to captain. Carmen's exceptional work with the Marines to help protect people at home and around the globe is a testament to his remarkable character and strong leadership skills.
Carmen's military experience has given him perspective on the distinct needs of servicemen and servicewomen. As a result, he was able to provide invaluable insights to The Posse Foundation during the launch of its new Veterans Posse Program, which aims to support U.S. veterans in their pursuit of a college degree.
As a Scholar, alumnus, son, brother, husband and friend, Captain Carmen Green Jr. touches the lives of those around him—inspiring and motivating as only a true leader can.