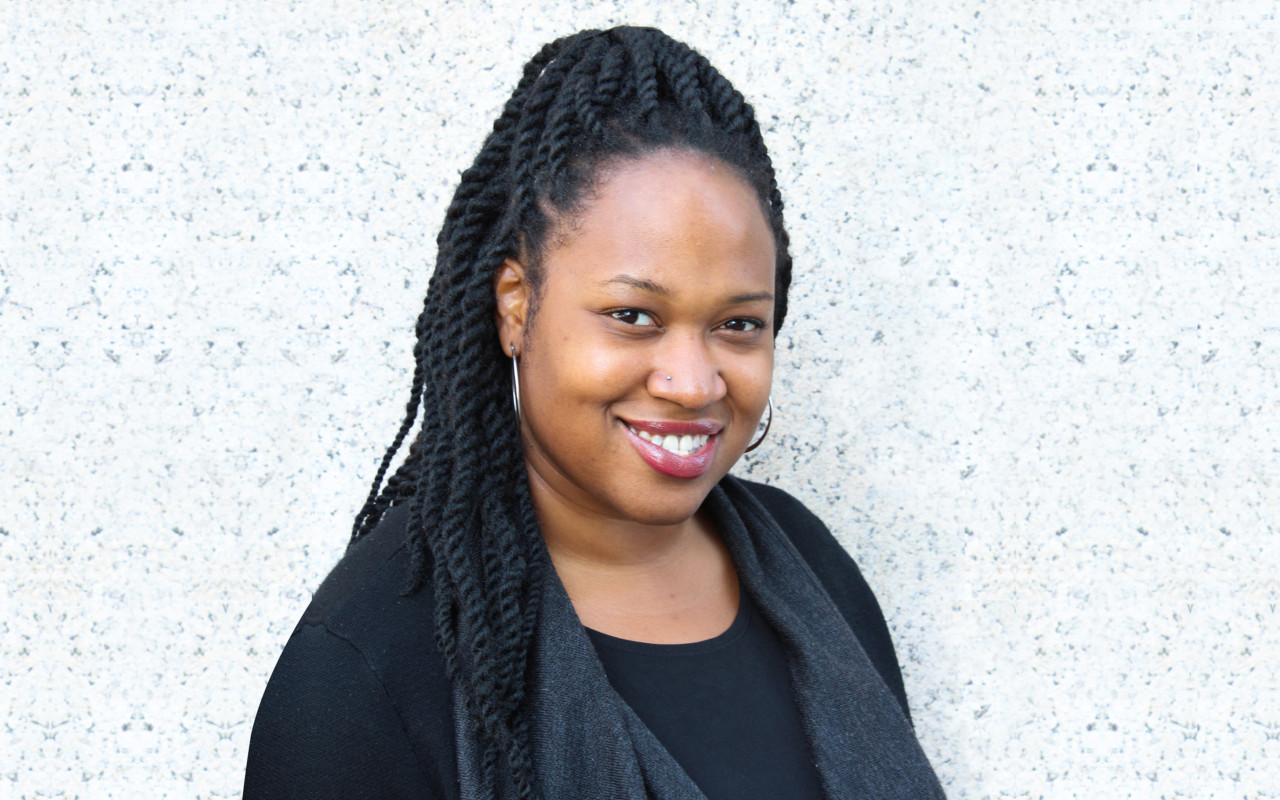 Trinity Alum Studies International Education at Columbia
Alyssa Baylor, a Trinity College Posse alumna, is pursuing a master's in international education at Columbia University's Teachers College in New York City as a recipient of the Posse Graduate School Affiliate fellowship. She is also an alumna of Teach for America and, most recently, has worked abroad at the African Leadership College.
Graduate school marks Alyssa's return home; she grew up in Brooklyn's Flatbush neighborhood in a second-generation African-American family that migrated from the south.
"We didn't have a lot of money, but my mom was a fierce advocate of my education," she recalls.
Alyssa went to Brooklyn Tech and was nominated for the Posse Scholarship as a participant in the Legal Outreach program. When she got the call that she was accepted into Trinity's Posse, she was overjoyed.
"I knew the realities of paying for college could limit my options."
"I knew the realities of paying for college could limit my options," Alyssa says. "Posse was not only a relief from that but an affirmation of all my hard work, of all my mom's and my aunt's hard work in supporting me, and the sacrifices my grandparents made."
Upon arriving at Trinity, Alyssa eagerly sought out internship opportunities and funding for study abroad experiences in Cape Town and Buenos Aires. She credits those junior year travels with changing her worldview and professional trajectory.
At Trinity, Alyssa majored in international studies with a focus on global issues, introducing her to various systems across regions and allowing her to examine issues of race, gender and politics.
"The way that program taught me to think is something I still use on a daily basis," she says, noting her advisor at Trinity, Vijay Prashad, is a highly regarded scholar in the field.
After earning her bachelor's degree, Alyssa joined Teach for America in New York, then returned to Africa to teach and lead faculty development at the brand-new African Leadership College. For the past four years she has worked in Mauritius, South Africa and Rwanda. Yet even with such professional experience, Alyssa admits applying to graduate school felt daunting, crediting Posse's Graduate and Fellowships Program as a critical support.
"I'm interested in making an impact through teacher education and critical pedagogy."
"Years before I put in an application, they broke down the process for me," Alyssa says.
She found the right match at Teachers College, in their well-established international comparative education program.
"I'm interested in making an impact through teacher education, curriculum development and critical pedagogy, whether here in the United States or abroad," she says.
Throughout everything, Alyssa says her Trinity Posse has been a constant.
"They've been my biggest cheerleaders, the people who have witnessed major milestones in my life and I in theirs," she says. "I couldn't be more fortunate to have these lifelong friends and colleagues."