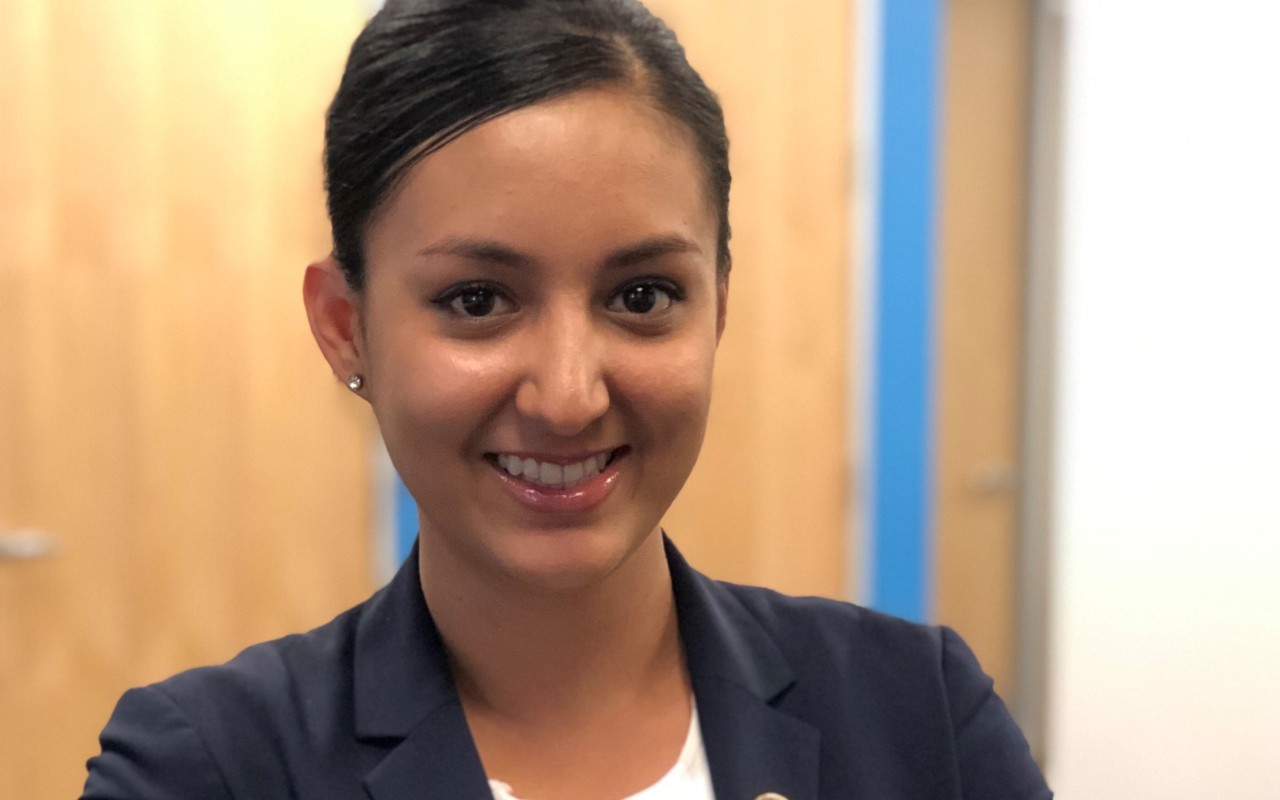 Trinity Alum Becomes First Latinx Editor-In-Chief of Howard Law Journal
Karla Mardueño, a Trinity College Posse alumna, is a standout third-year law student at Howard University School of Law. She recently became the first Latinx editor-in-chief of the Howard Law Journal.
The Journal, established in 1955, is managed by law students and dedicated to promoting civil and human rights. Editor-in-chief is widely considered the most prestigious position a law student can hold on the Journal staff.
Before law school and after her time at Trinity, Karla was honored to serve in the White House as former first lady Michelle Obama's scheduling intern. She credits Posse for her growth as a leader throughout college, work experiences and law school.
"Posse is not just a one-time college experience."
"Posse taught me empathy for others, understanding the needs of others and how to communicate with people from different backgrounds," says Karla.
In her spare time, Karla travels frequently. She is also conducting research on youth in foster care, which she aims to eventually publish.
Posse Chicago was honored to welcome Karla as alumni speaker for the 2019 Awards Ceremony.
"Posse is not just a one-time college experience—it is a lifetime commitment," she says. Karla advises current Scholars to always ask for help and stay in touch with their Posse and trainers. She says she sees an obligation to give back as a Posse alumna, committing to annual campus visits to check in with Trinity Scholars.
Karla has already secured a full-time litigation position with Kirkland & Ellis, to begin after her law school graduation this spring.