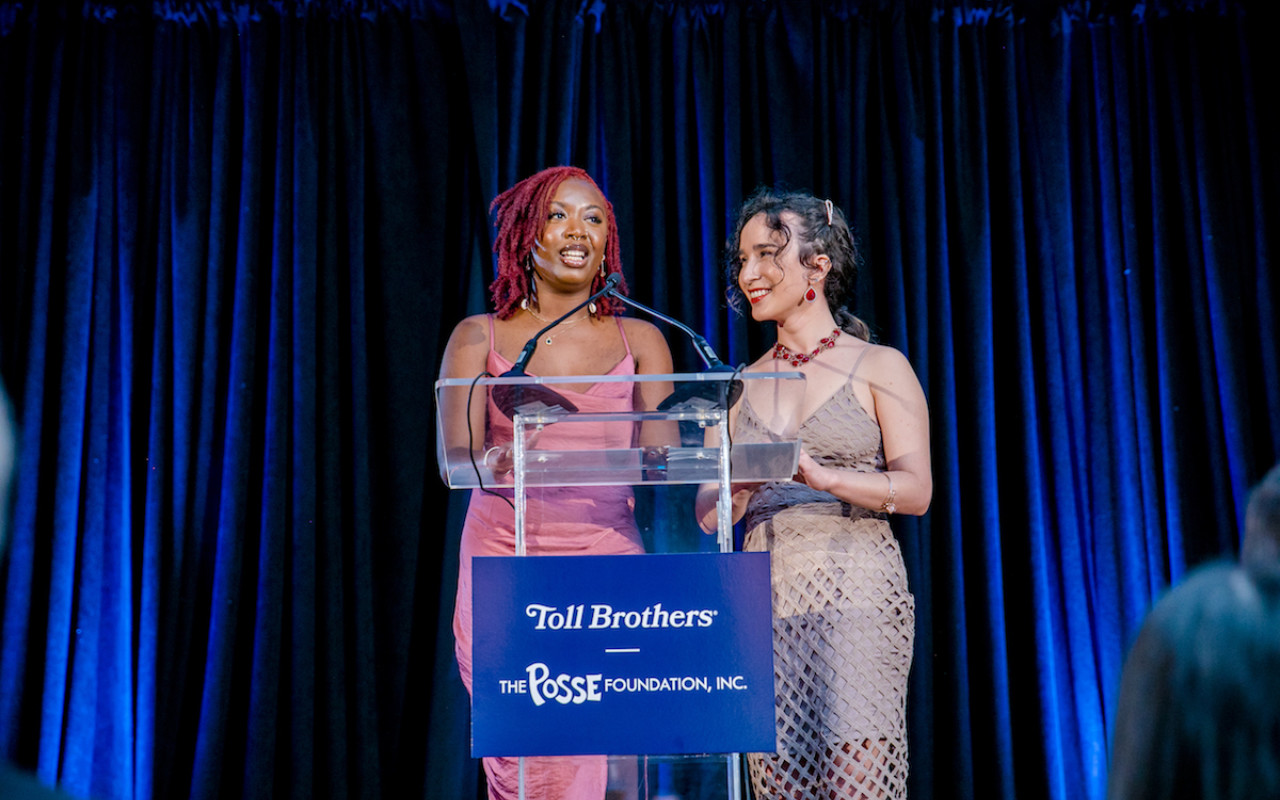 Toll Brothers Gala Raises $750K to Support Posse
This past May, The Posse Foundation was honored at the 2022 Toll Brothers Gala, held in Philadelphia, Pa. The event, titled "Brighter and Brighter," celebrated Posse for supporting exceptional students who are "leading the way to a brighter tomorrow." The event raised more than $750,000 to support our program and Posse Scholars.
Toll Brothers celebrated Posse for supporting exceptional students "leading the way to a brighter tomorrow."
The company's signature annual fundraising event welcomed 400 guests to Philadelphia's Water Works venue, located on the city's Schuylkill River. Attendees enjoyed dinner and dancing, with a special welcome from Toll Brothers Chairman and CEO Douglas Yearley.
Posse President and Founder Deborah Bial was also in attendance, taking the stage to introduce guests to the Posse model. The evening featured remarks from Posse alumni Sulman Usman (Vanderbilt University), Princess Adeyinka (Lafayette College) and Claudia Hernandez Brito (Davidson College).
Toll Brothers designs, builds and sells residential and commercial properties across the country. The company was the 5th largest home builder in the United States in 2020, based on homebuilding revenue, and is ranked 411th on the Fortune 500.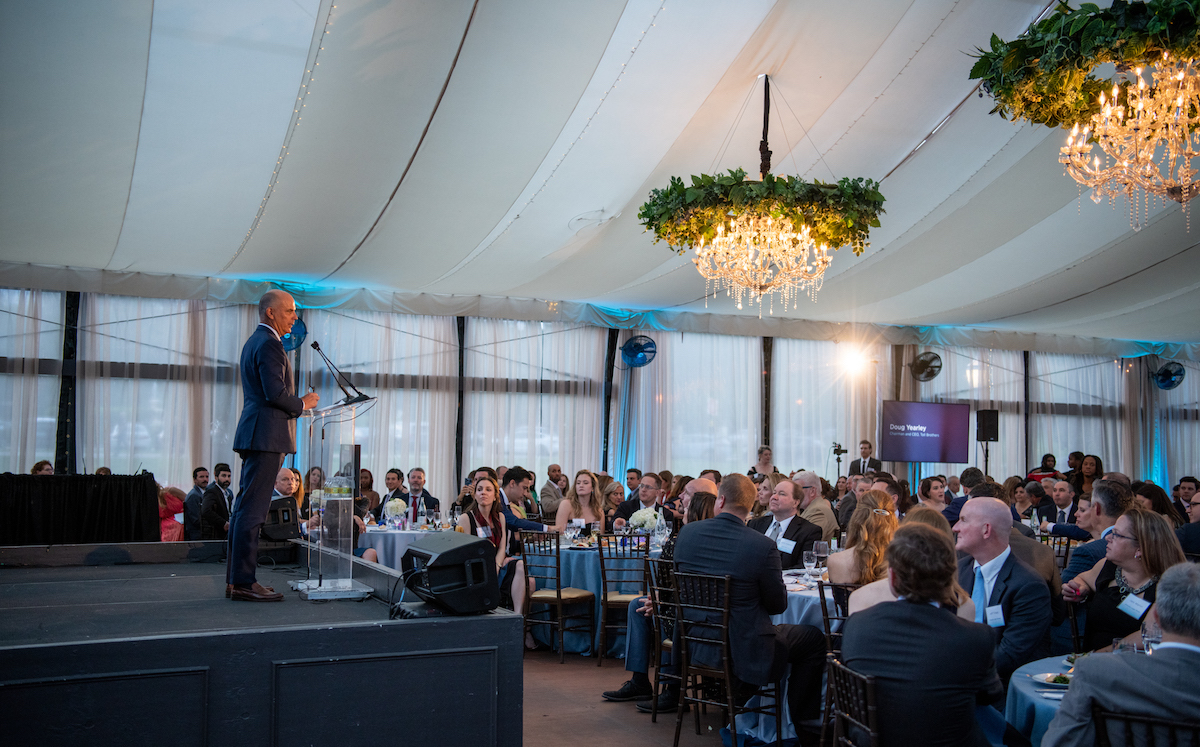 Toll Brothers is also a Posse Career Program partner, collaborating on career workshops and bringing internship and full-time job opportunities to Posse Scholars and alumni.
"The Posse Foundation creates opportunities for exceptional students to shine and lead the way toward a brighter tomorrow, and we're thrilled our employees and sponsors were able to come together to make such a big impact," said Yearley. "We not only raised hundreds of thousands of dollars for an important cause but celebrated Posse's success with a new audience, many of whom were learning about Posse for the first time. Being a supporter of Posse means believing in opportunity and equality for young people of all backgrounds, and we will continue to look for meaningful ways to partner with this fantastic organization."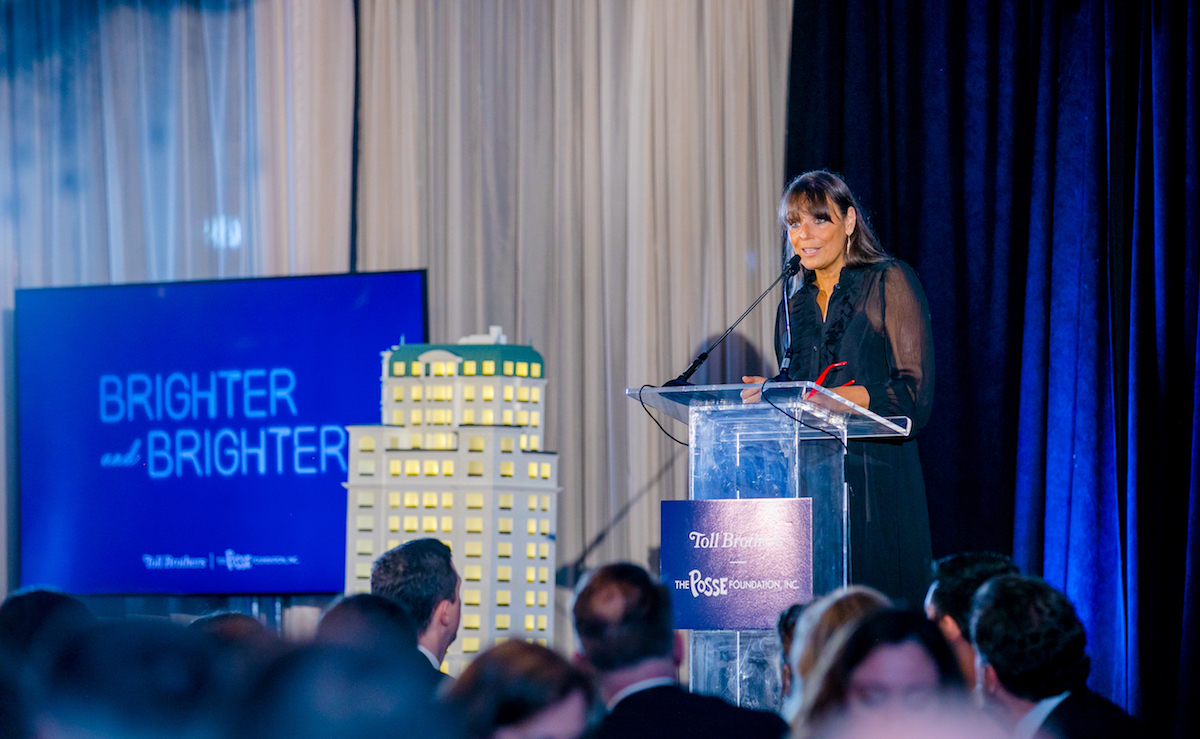 "This support will help us run our programming—from our rigorous high school selection process to the incredible support we provide to students on campus and beyond," said Bial during her remarks at the Toll Brothers Gala. "It will help us grow to reach more students. We are so proud of the Toll Brothers-Posse partnership. I can't thank you enough, Doug, and everyone here."