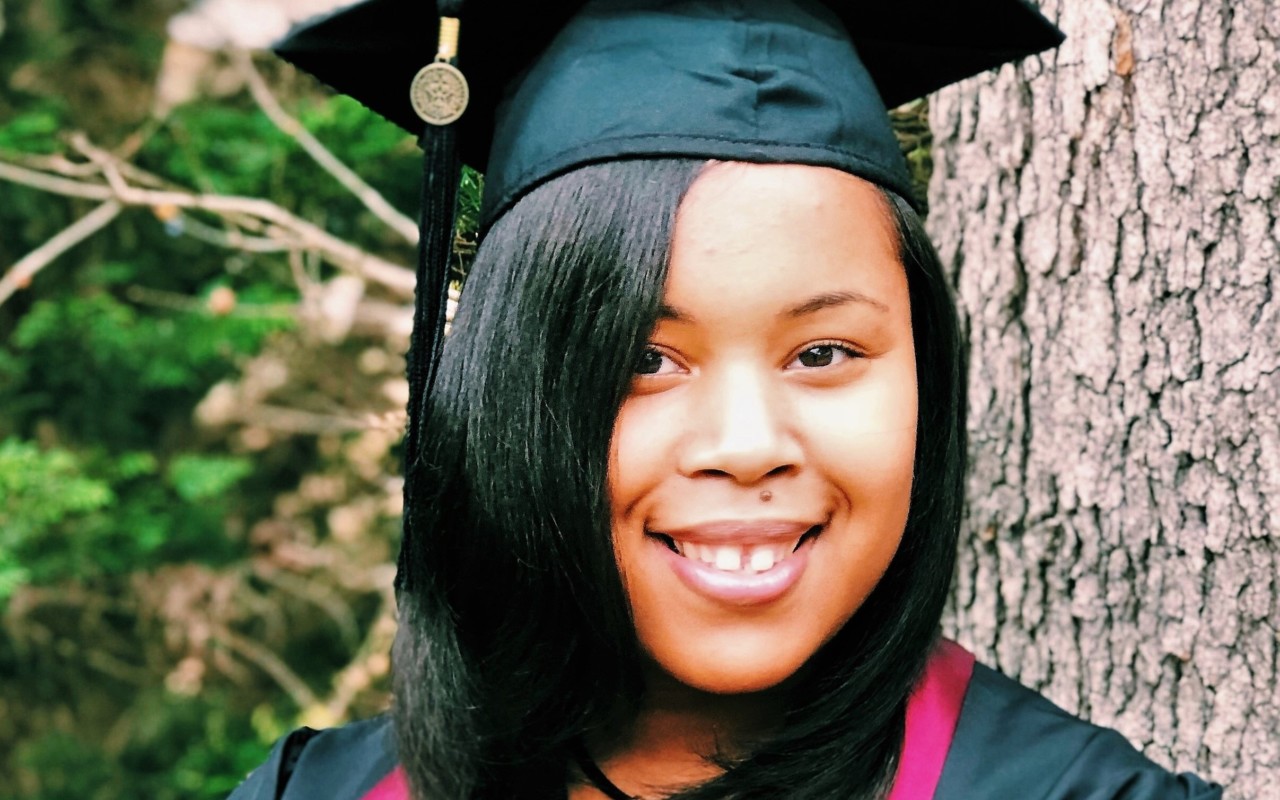 Three Atlanta Scholars Chosen to Deliver Commencement Addresses
R Matthews, Breanna Ross and Adia Turner, graduates of the class of 2019 from Posse Atlanta, were each chosen to be a student speaker at their respective university commencements.
Brandeis University graduate R Matthews, a double-major in computer science and African and Afro-American studies, was elected by the senior class to give the undergraduate address. Following graduation, R has joined Moody's Analytics in Waltham, Massachusetts, as an associate software engineer.
Breanna Ross attended Texas A&M University, majoring in communications with a sports management minor. During her address, she shared how she benefitted from the welcoming campus environment that offered numerous opportunities for her to get involved and to learn more about herself and her desired career path. Quoting the late sports commentator Stuart Scott, she told her fellow graduates that every person's life is bookended by two dates with a dash in between. "Let's go make that dash count," she said.
Adia Turner attended Boston University (BU), majoring in history with a minor in Africana studies. A faculty committee selected her to deliver the student address from a pool of 38 submissions.
"I talked about the specific time in history my class has lived through, how we have found our voice amidst such a turbulent time," Adia says. "Instead of shying away from all of that, we have really leaned into it and grown from it."
Since graduation, Adia has become a teacher with Teach for America in St. Louis, Missouri.