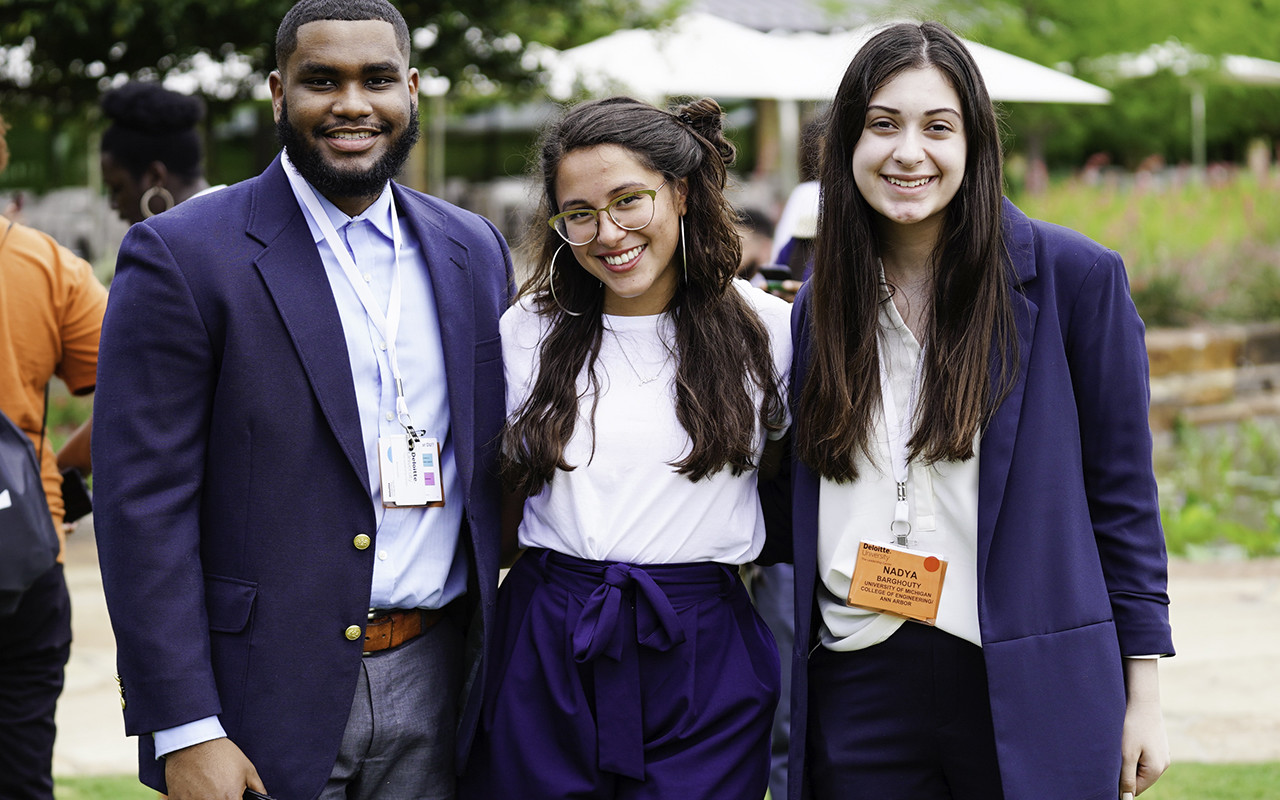 Summit Convenes Student Delegates for Town Hall on State of the Union
On June 7, nearly 150 student delegates representing 54 top-tier colleges gathered at Deloitte University in Westlake, Texas, for the PossePlus Summit Town Hall. Produced in collaboration with the Aspen Institute, streamed by NBCU's Telemundo, and moderated by Emmy Award-winning journalist Frank Sesno, the Summit offered a glimpse into the state of the nation as seen through the eyes of college students.
The event marked the culmination of this year's PossePlus Retreats (PPRs). Entitled The State of our Union, these weekend-long convenings engaged more than 4,000 students in a nation-wide conversation about some of the most pressing issues facing the United States today.
All Summit attendees had participated in a PPR earlier in the year. Roughly half comprised Posse Scholars, with the other half made up of delegates from the general student bodies of Posse's partner colleges.
The Summit, which was sponsored by Deloitte, spanned issues such as immigration, racism, inequality, education, climate change, and civil engagement.
"We found a platform where we're able to connect beyond color, beyond culture—where we embraced our differences."
"What brings us to this place is that we recognize each other," said a delegate from Lehigh University who spoke of his experience emigrating from Palestine to the United States and of the ways this year's PPR influenced his perspective. "We found a platform where we're able to connect beyond color, beyond culture—where we embraced our differences. If we're able to do that at our universities—to break through segregation, through division—we will construct a better future."
A delegate from Texas A&M University told a harrowing story about an interaction with law enforcement and advocated for building stronger relationships between police and the communities they patrol. Another, from Middlebury College, described the sadness and pain he and his siblings went through when their father was deported in 2013.
There were moments of both animated disagreement and profound empathy. Ultimately, the student delegates—along with listeners from the business, philanthropic, and higher education communities—engineered an enlightening conversation within a room as diverse as the nation itself.
Watch: PossePlus Summit Town Hall