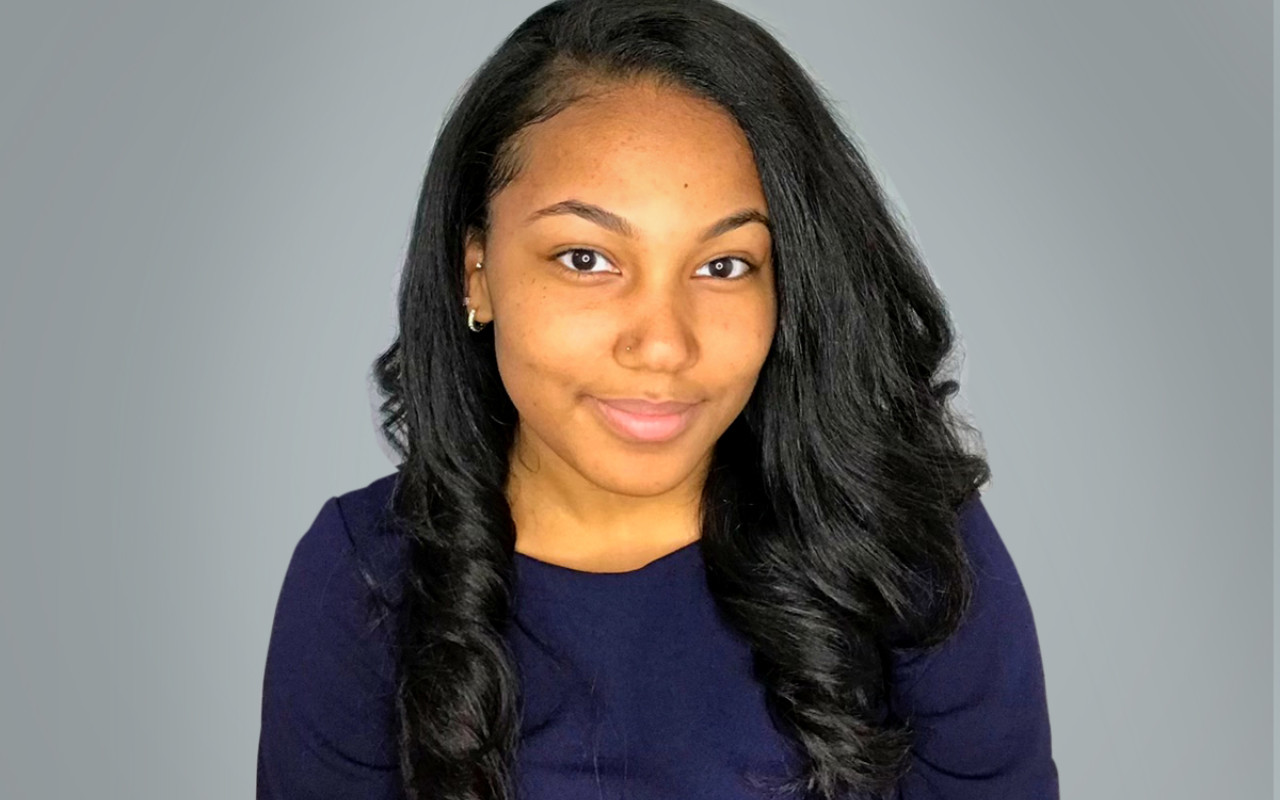 Sewanee Grad Focuses on Law, Leaves Campus Legacy as NAACP Chapter Founder
Tija Odoms graduated from Sewanee: University of the South this year, majoring in political science with a minor in French. Following a summer internship at the Carter Center, Tija will launch a career in law as a paralegal at noted firm Paul, Weiss, Rifkind, Wharton & Garrison LLP.
As an Anacostia High School student from South East D.C., Tija didn't initially plan on attending college. Her experiences growing up in Ward 8 helped shape her commitment to community engagement, though, and she was a natural leader. Her cheerleading coach and school counselors encouraged her to keep her grades up and research scholarships.
"At Sewanee, my work also helped me discover where I can make an impact at home."
"I'm a first-generation college student," Tija says, recalling what it was like to consider higher education as a teen. "No one in my family really understood the college application process."
She knew she would need additional support and was proud to be nominated for the Posse Scholarship to Sewanee. Once Tija won the award, her new priority became figuring out how to pay it forward, investing in her community and giving others hope to do the same.
At Sewanee, Tija leapt at the chance to serve in a number of different student organizations. While interning with the Bonner Leaders Program, she interviewed community members for the school's Heritage Trail, a project to document African American history in Sewanee, Tennessee. She also wrote grants for local nonprofits and businesses including Grundy Faith Community Coalition and Hospitality Shop.
As a junior, Tija took the initiative to found Sewanee's first NAACP chapter, which aims to provide students with advocacy training, space to have important dialogue, and an extensive network beyond campus. Tija says she has seen students benefit from these resources and from chapter-hosted educational events on topics like mass incarceration and criminal justice. Looking towards the future, Tija says she will use tools she has gained from the NAACP in her local advocacy work in D.C.
"I have firsthand experience with the lack of resources in my community," she says. "While areas like my own may not receive the investment that they deserve, I feel that no one can be a better advocate for a community than those who are a part of it. At Sewanee, my work also helped me discover where I can make an impact at home."
Now in her new role at Paul, Weiss, Rifkind, Wharton & Garrison LLP, Tija hopes to merge her passions for law and human rights. She is resolved to continue investing in South East D.C., with a long-term goal to explore a diplomacy career in Sub-Saharan Africa.