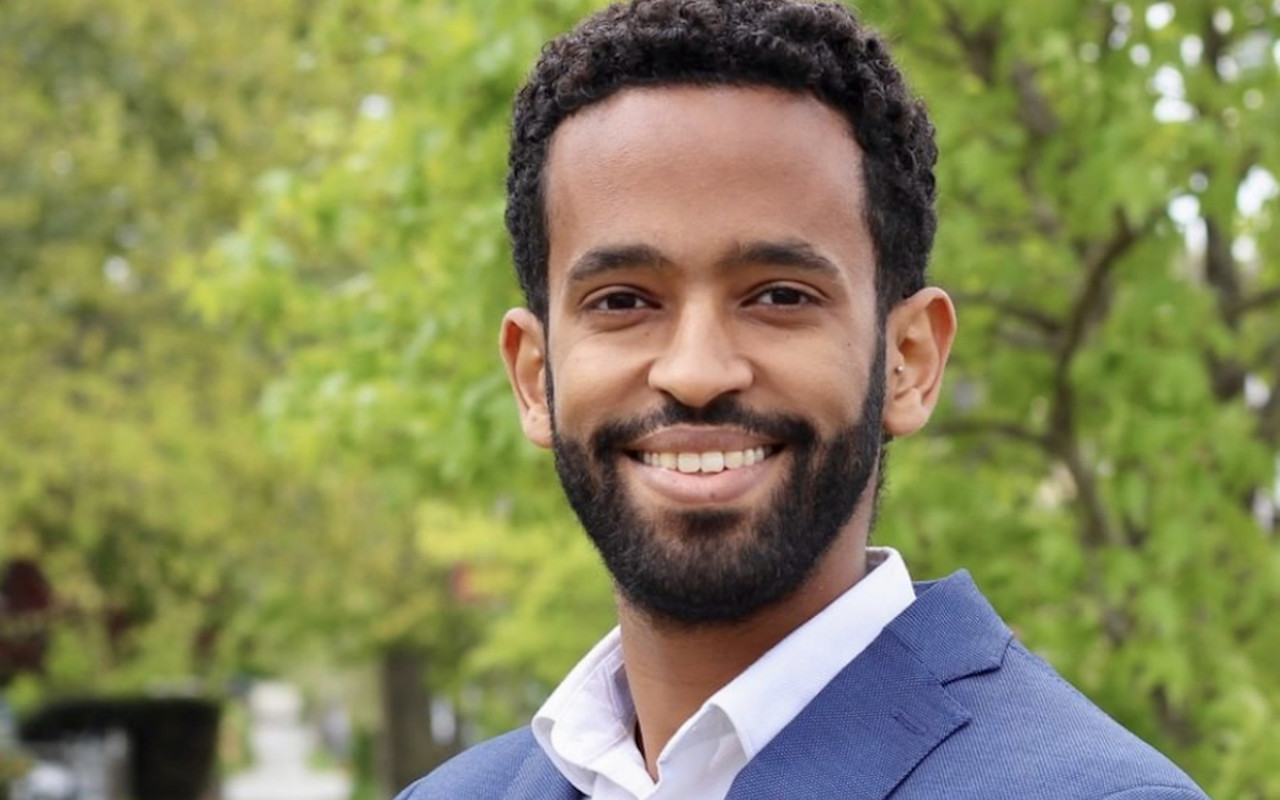 Sewanee Alum Commits to Environmental Justice, Leads D.C. Nonprofit
Sewanee: University of the South Posse alumnus Rafael Woldeab assumed the role of executive director at Washington, D.C.-based nonprofit City Blossoms this winter. With a history of involvement with the organization dating back to 2015, Rafael has risen to lead in this role that combines his passions for environmental justice, education and community organizing.
City Blossoms aims to cultivate communities through creative programming in kid-driven gardens, serving D.C. neighborhoods where children, families, and residents may not otherwise have access to green spaces.
"Where I am now is the direct result of that Posse practice."
Born and raised in D.C.'s Ward 5 to Eritrean immigrant parents, Rafael recalls emerging as a self-described "non-traditional student" in high school, excelling in roles outside the classroom. He says he gained confidence during Posse's Dynamic Assessment Process, feeling new acknowledgement from a method explicitly designed to evaluate all forms of leadership.
As a Posse Scholar at Sewanee, Rafael pursued an interest in environmental science and committed to campus activities, learning to say "yes" when opportunities arose and relying on the support of his Posse community.
Rafael's former Posse trainer was the one to first connect him to an internship opportunity at City Blossoms, an organization that immediately resonated with his wide range of interests. As a new Sewanee graduate, Rafael then moved on to build a career with several roles at nonprofits, including a period at Posse D.C. as a trainer for the next generation of Posse Scholars.
Rafael plans to bring to City Blossoms the wealth of skills he developed as a Scholar.
"It is so beautiful to see a Posse Scholar through the whole cycle, from PCT to graduation and then entering the workforce," Rafael says. "It is so fulfilling to see the growth of Scholars personally and the impact they bring to their campus communities."
Even as he pursued professional growth elsewhere, Rafael continued to serve City Blossoms as a board member over the years. Now, as the organization's new executive director, Rafael plans to bring to City Blossoms the wealth of skills he developed as a Scholar and Posse staff member.
"This is my dream job," Rafael says, while expressing gratitude for his Posse experience and the community's career support. "Where I am now is the direct result of that Posse practice."