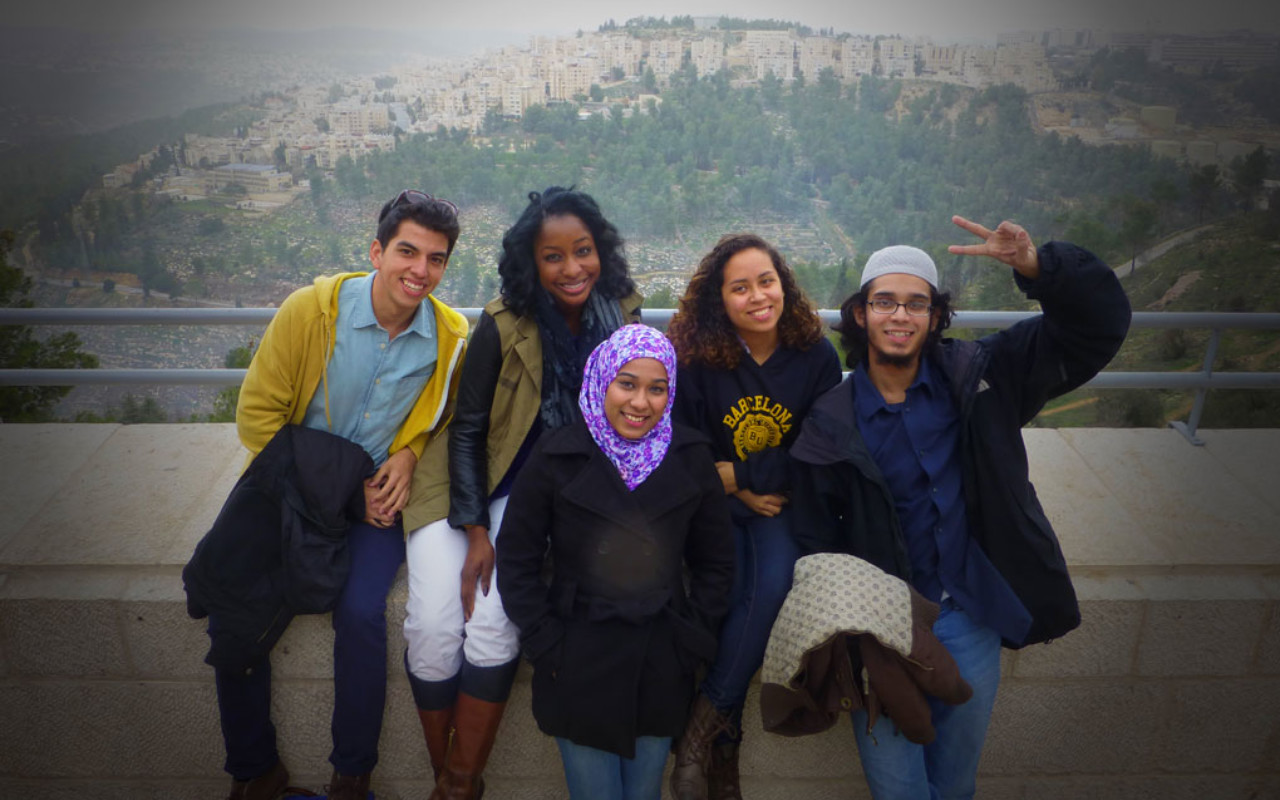 Scholars Journey to Israel, Bring Middle East Discussion to Campus
Over winter break, five Posse Scholars from Babson College, Lafayette College and Franklin & Marshall College embarked on the Caravan for Democracy College Student Leadership Mission, a 10-day journey through five cities in Israel. The trip was sponsored by the Jewish National Fund to introduce student leaders to the political and cultural issues affecting Israel.
The Scholars—Shabhia Akter (Lafayette Posse 10), Julian Louis Collier (Babson Posse 6), Joanne Louis (Babson Posse 7), Wakeelur Miah (Babson Posse 6) and Melissa Serrano (F&M Posse 6)—were joined by a rabbi, tour guide, board member of the Jewish National Fund, and 20 additional college students from across the country.
"We visited four universities to understand the education system, spoke with political and religious leaders, entered temples, mosques and churches," says Melissa. "I wanted to understand both sides of the conflict in Israel based on my own personal experience talking with both Palestinian and Israeli leaders."
Regular discussion sessions allowed the group to share their opinions, perspectives and understanding of each day's activities.
"I've learned the Arab-Israeli conflict is much more complex than it appears to be at first glance," says Shabia. "We need to consider many perspectives and be well informed before forming our judgments of people, laws and countries."
Posse Scholars and their caravan peers have been working closely with Rabbi Leor Sinai to use their collective experience to start positive conversations on their campuses about the complexity of peace in the Middle East.