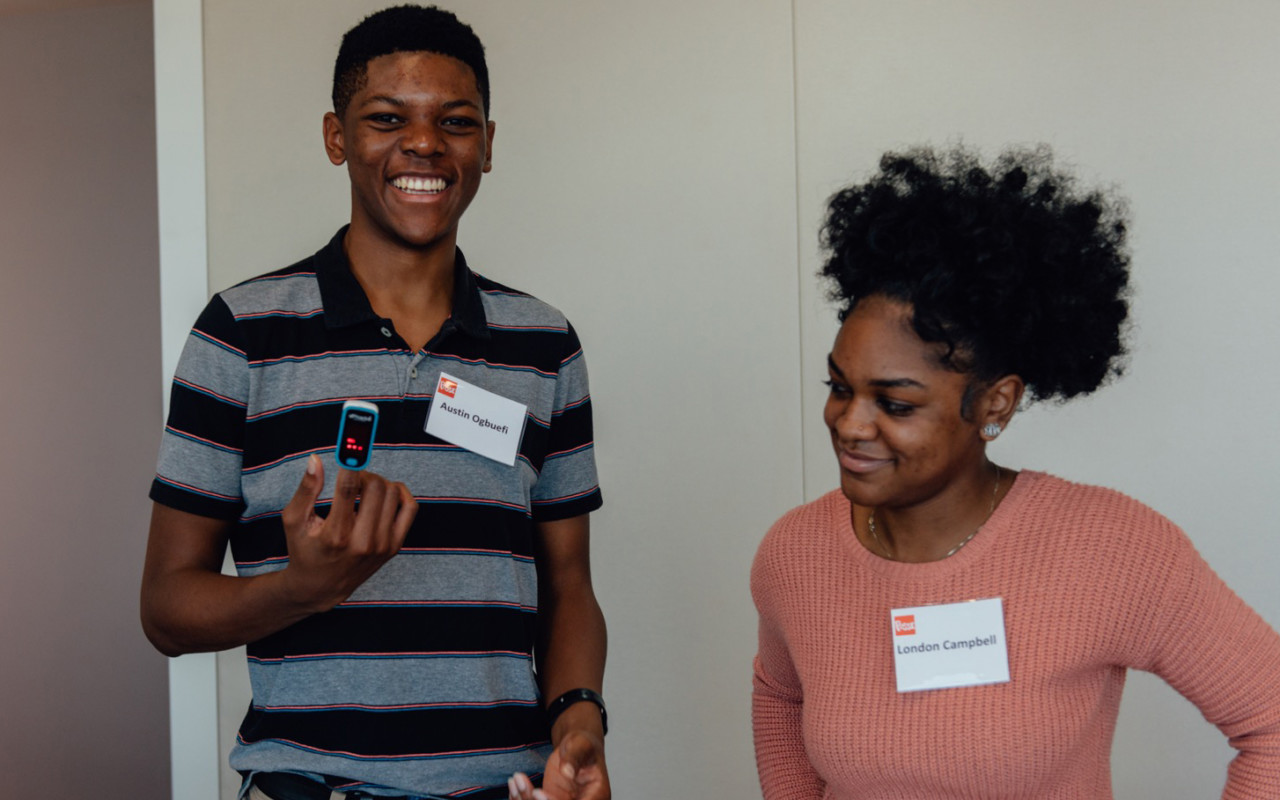 Scholars Develop Skills at Winter Career Day
Posse New Orleans held its annual Winter Career Day at Jones Walker Law Firm earlier this year, with over 50 Scholars in attendance.
The event brings together Posse Career partners and Scholars for leadership development and career-focused skills building workshops. One workshop, Work with Whatya Got, offered a panel discussion on marketing one's skillset and experience to employers. The panelists brought a diverse perspective on what hiring managers are seeking, how to perfect your personal brand, and the best ways to showcase transferable skills.
Winter Career Day is part of Posse's Career Program, which provides Scholars with professional development resources as they prepare for spring semester and pursue various other opportunities such as internships, employment, and graduate school.
"The Winter Career Workshops are a highlight for Posse Scholars each year," says Sherdren Burnside, the director of Posse New Orleans. "Scholars get to network directly in workshops with Posse Career Partners and companies throughout the greater New Orleans region and gain valuable workforce skills that propel them in their careers."
In addition to an amazing line-up of engaging sessions with industry-leading companies, Scholars also took professional headshot photos and networked with Jones Walker attorneys during a Lunch & Learn session.
We are thankful to our career and community partners for their contributions to the event's success:
Online Optimism: Work with Whatya Got

Fidelity Bank: Accelerated Leadership Program & Internship Program

Carl Illinois College of Medicine: You Are the Future of Medicine

Odyssey House: Health Is Wealth

Ochsner Health: Ochsner Catalyst Summer Internship Program

Laitram: Interviewing Skills & Excelling in Your Internship